I saw this on Pinterest way back when Reid was a newborn and knew I needed one.
I actually started this way back before Reid's First Birthday Party... but it took a year and a move later for me to finally get around to finishing it.
Supplies
1 - 8-10in x 6ft Board
Stain
Clear Coat
Ruler
Sharpies
Instructions:
1. Stain board. Staining was the easy part. Selecting the color for the stain proved to be much harder.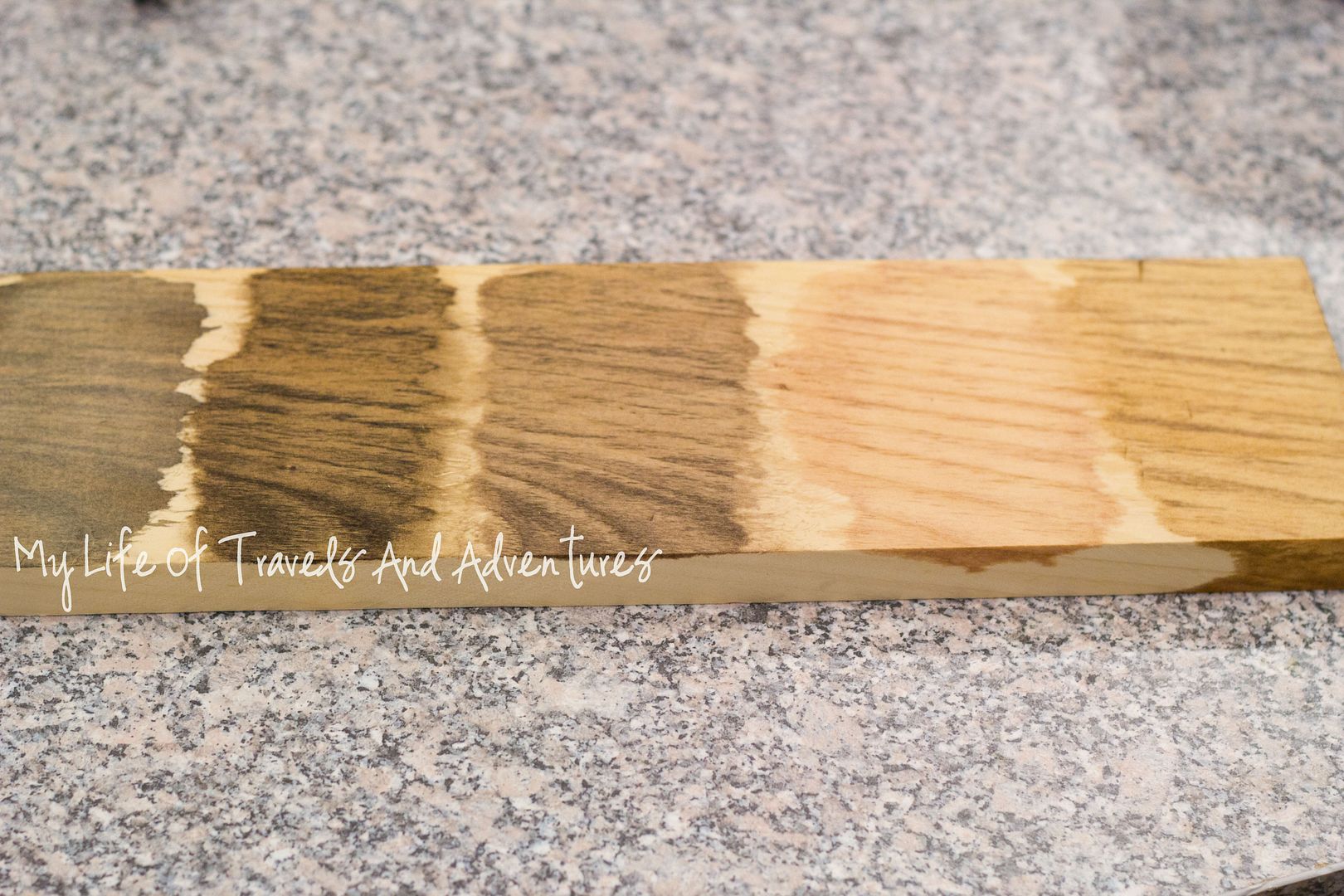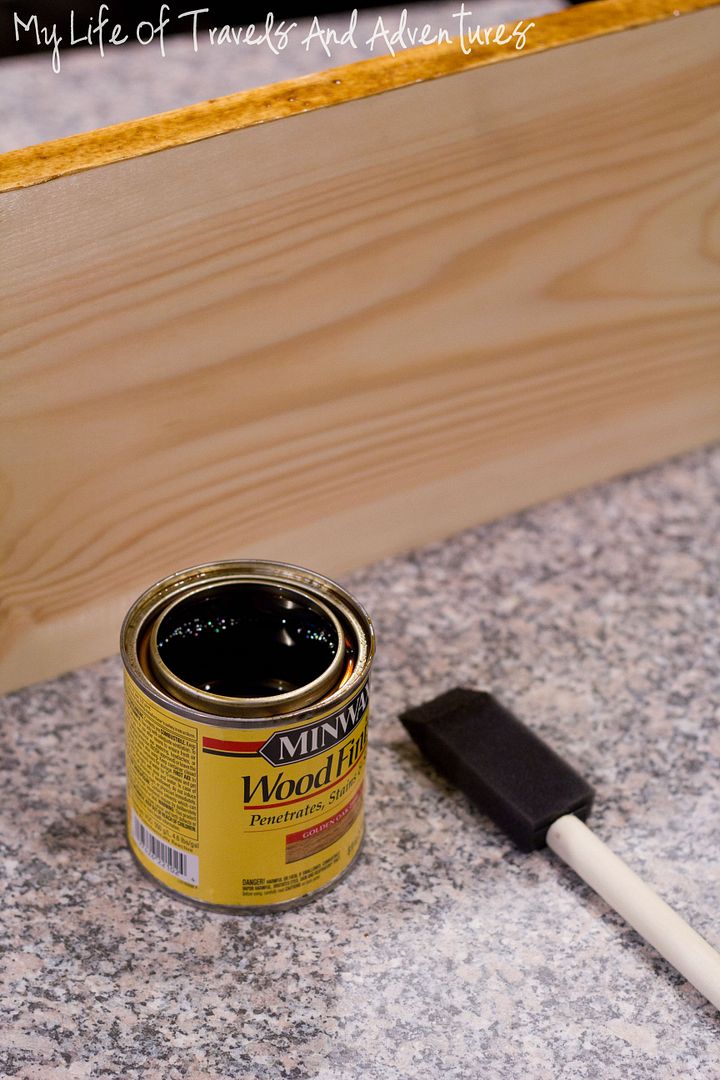 2. Once the stain was dry (or in my case... 6 months later), using a pencil mark off your inch marks. I started with the bottom of the board being 6 inches... So the board would not be sitting on the floor but hanging above the baseboards on the wall.
(I did 1" marks on inches 1, 2, 4, 5, 7, 8, 10 and 11, 1.5" marks on inch 3 and 9, 2 inch marks at the 6 inch mark and 2.5inch marks at the foot markings... If that makes sense).
3. Draw the numbers at the foot markings. Again, I did this using pencil first.
4. Trace over the pencil using a permanent marker and fill in the numbers. I went with black for the traditional ruler look.
5. Seal with a clear coat (or two) and let dry completely. (My dried for several weeks before we got around to hanging it up).
6. To hang, we used these little picture hanging hardware straps. (By we, I mean Neil... in this case). We used 2 on the top and one on the bottom to hang in the ruler.
Our ruler starts at 6 inches, which I thought was more than enough to come in overtop of the baseboard. But not in this particular room.
Since Reid is now almost 2 and we are just getting around to hanging this, I am going to use his measurements from his Dr's appointments and mark off some on the ruler.
PS: I had a hard time taking a picture of this hanging. The room is really small and the light/color of the walls makes everything tinted in photos. Oh well.
So let's hear it... Where do you measure your children's growth at? A door jamb, DIY ruler, or the Dr's office?