This recipe (and post) have been sitting in my draft folder since last December. Between the holidays, Reid's First Birthday Party and then selling our house... I never got around to having the photos and recipe out at the same time... Until now.
Every year for Neil's Birthday, he complains when he does not get an ice cream cake. (Yes, my husband acts like a child sometimes). For his last birthday, I made him this Cherry Ice Cream Cake.
Ingredients:
1 (14oz) can sweetened condensed milk
1/2 C cream cheese, at room temperature
1.5 tsp vanilla
2 C heavy cream
1 jar cherries
Directions:
1. Line a bread pan with parchment paper, leaving an overhang on all 4 sides.
2. Beat the condensed milk, cream cheese and vanilla together.
3. Add the heavy cream and beat until stiff peaks form (3-5 minutes).
4. Meanwhile, using a food processor, puree half the cherries.
5. Spoon half the vanilla cream mixture into the bread pan, spreading evenly.
6. Now, add half the cherry puree the the remaining vanilla cream mixture and mix well.
7. Add the remaining cherry puree to this same mixture and fold in... leaving streaks of the puree.
8. Add the cherry cream mixture to the bread pan.
9. Cover and freeze for at least 8 hours (up to 2 weeks).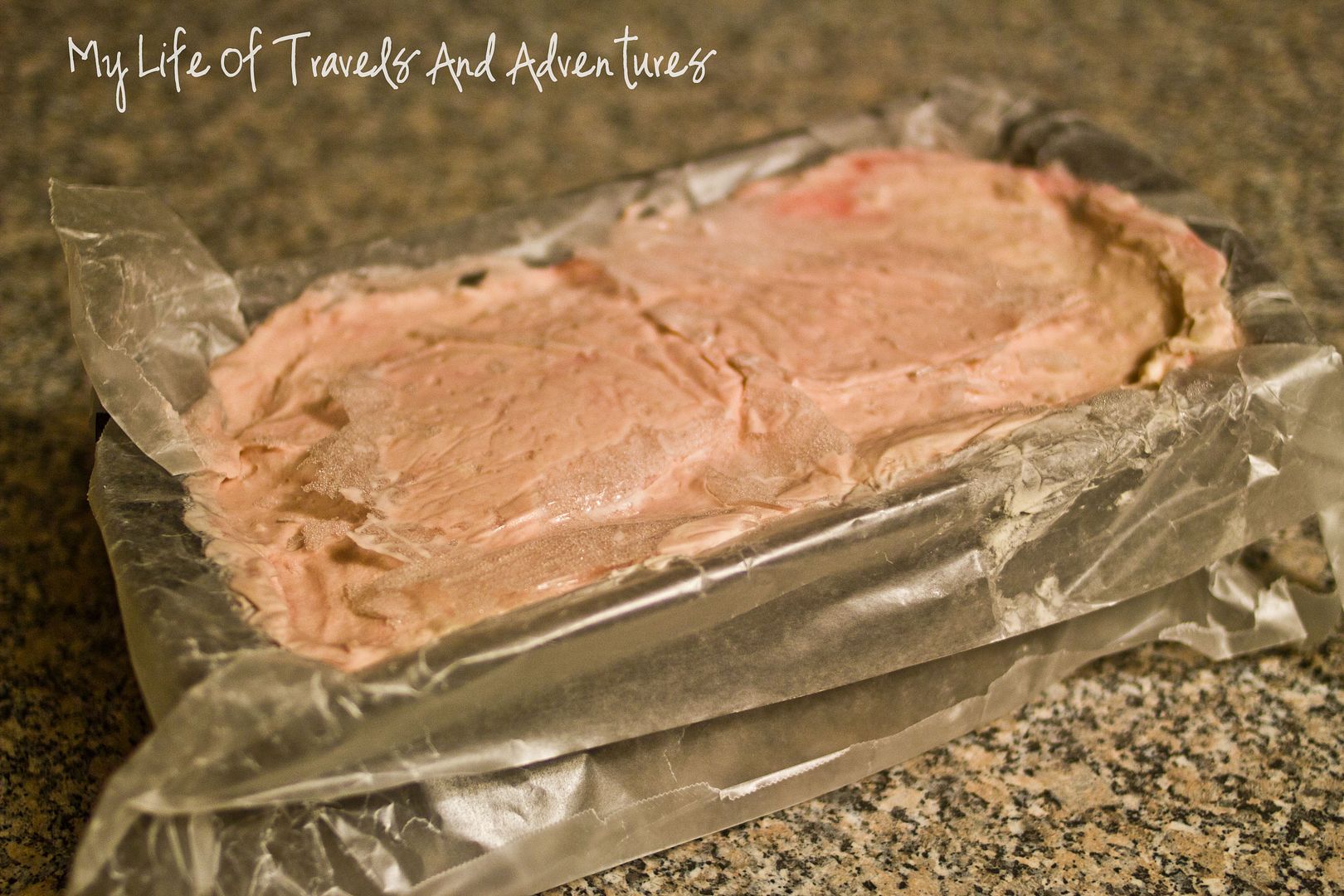 10. When ready to serve, invert the bread pan and remove the paper and ice cream.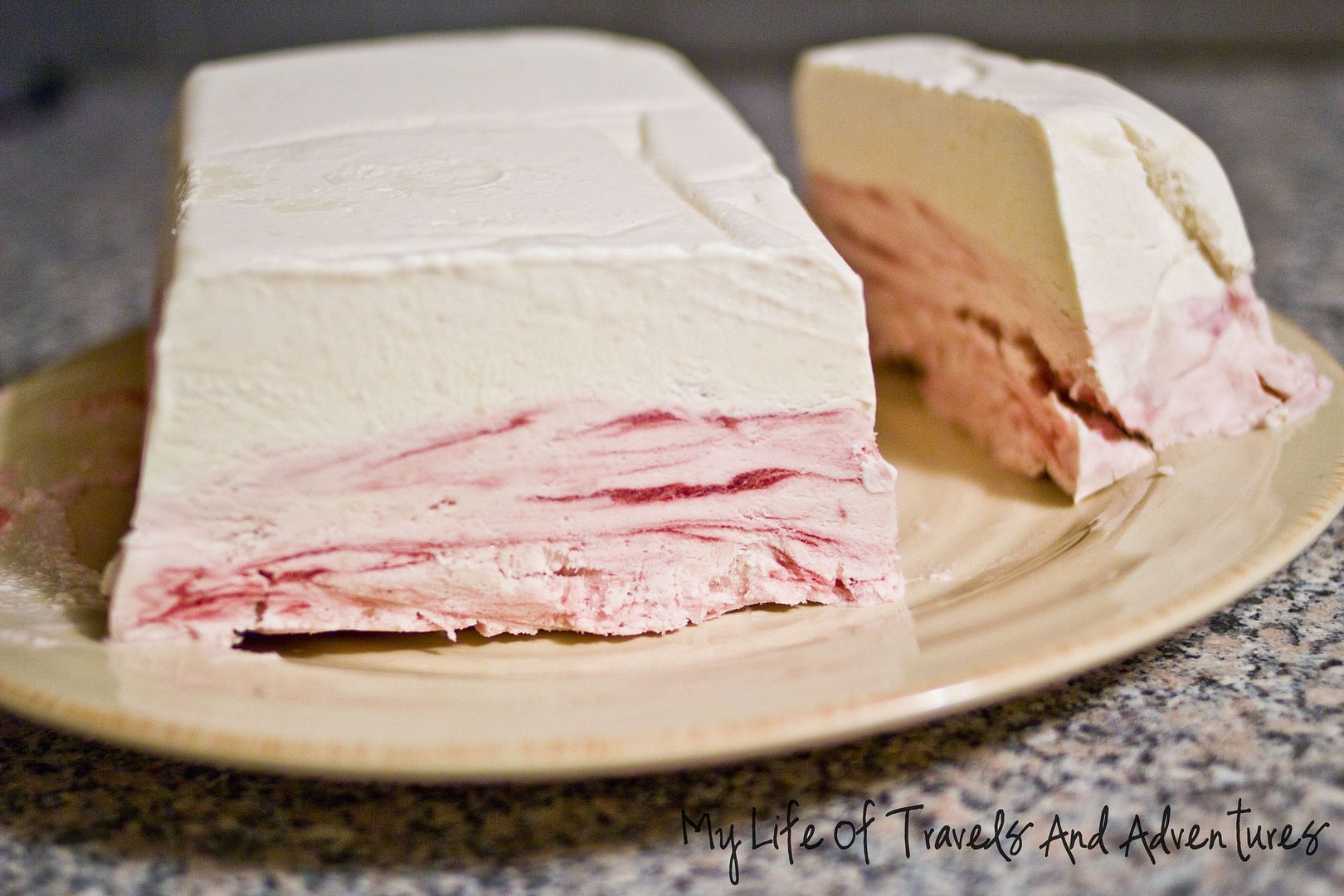 11. Spoon the remaining cherries on top and serve.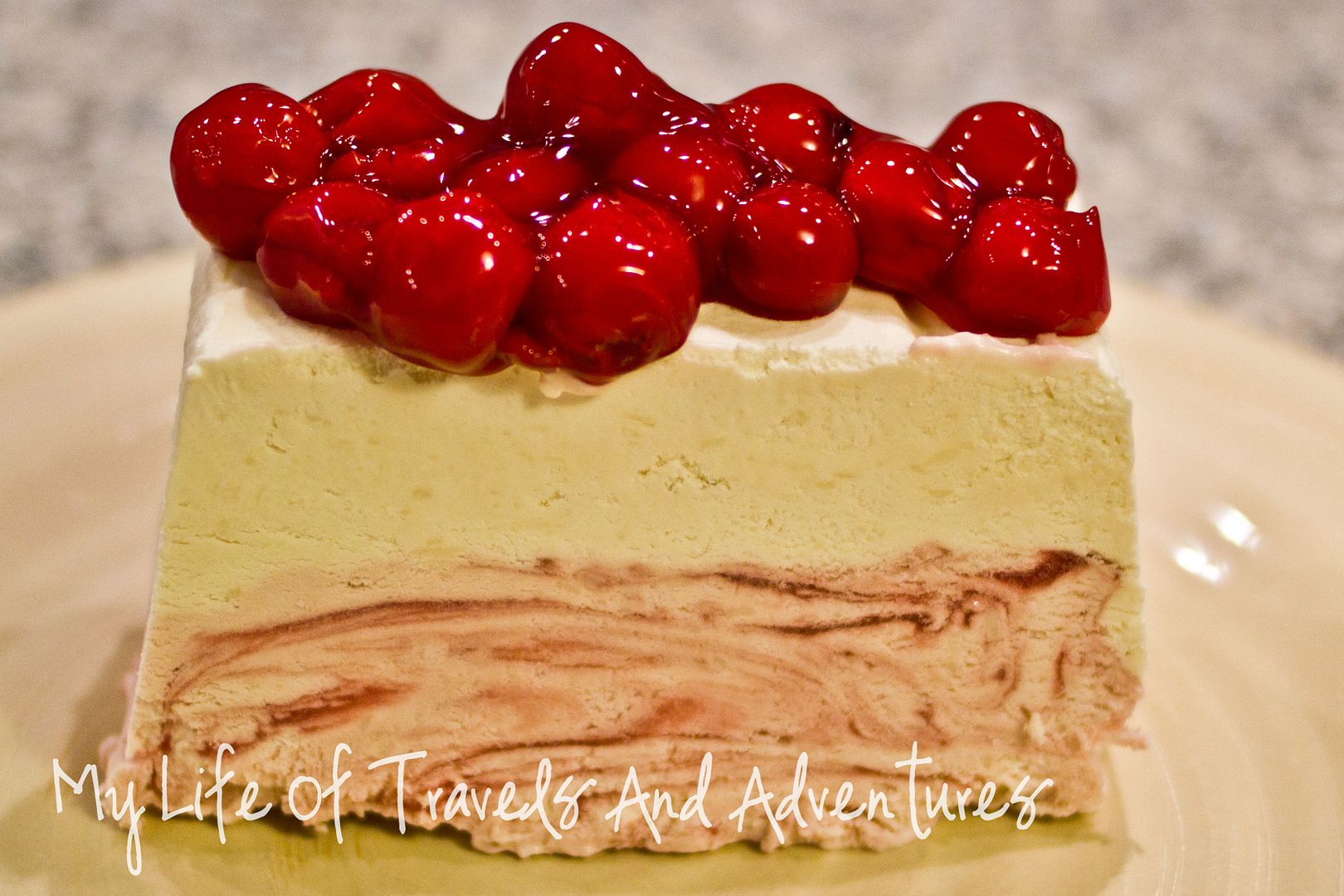 This would also be good with strawberries...
Click below to visit this month's featured sponsor: