1 Afternoon, 2 Hours, 3 Cans of Spray Paint and 4 Chairs
Our dining room walls are dark, dark blue. I love it (for the most part). However, after looking at our semi-dark table and chairs against the dark walls… I knew it was time for a change.
They have taken a beating in the past 6 year and where starting to show a lot of wear. We considered purchasing new chairs but didn't want to spend the money quite yet.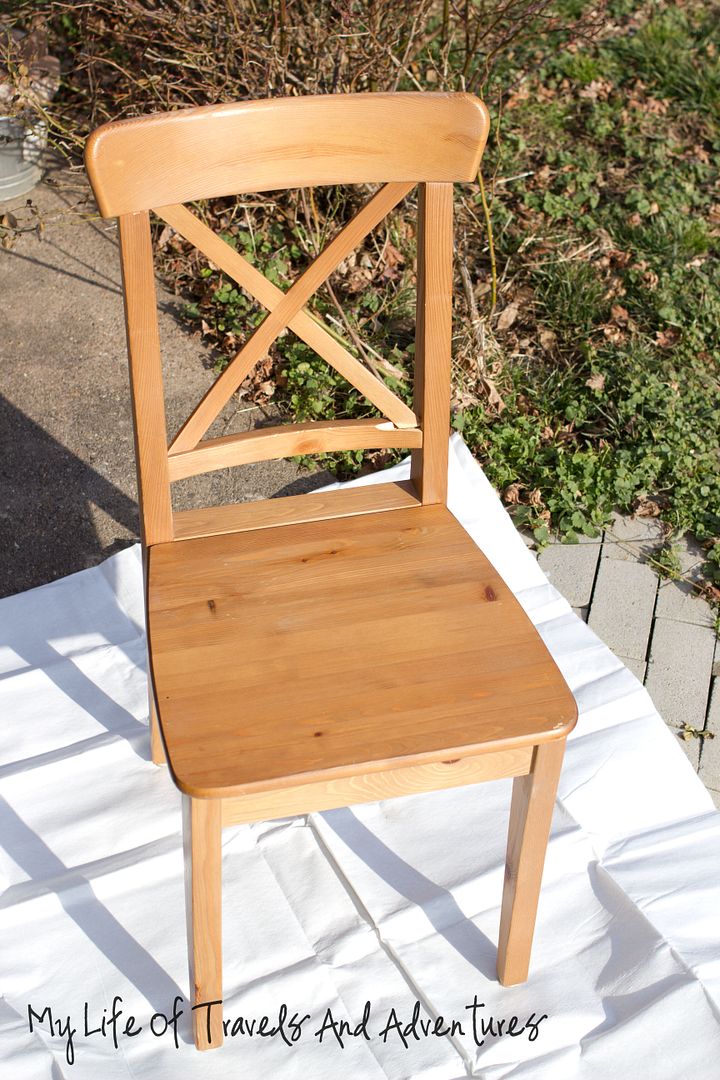 After 2 light coats, I was out of paint and the chairs were covered in crisp white. (Okay, so was some of the rose bush!)
Made any quick but drastic home changes lately? What have you spray painted recently?