I found this recipe on
Pinterest
a while back and have been making them pretty much ever since. Perfect for morning with a toddler.
Ingredients:
3 1/4 C Whole Wheat Flour
5 tsp Baking Powder
4 Medium Eggs
3 1/2 C Milk
1 C Flax Meal
2 tsp Vanilla
Optional: 3-4 tsp Cinnamon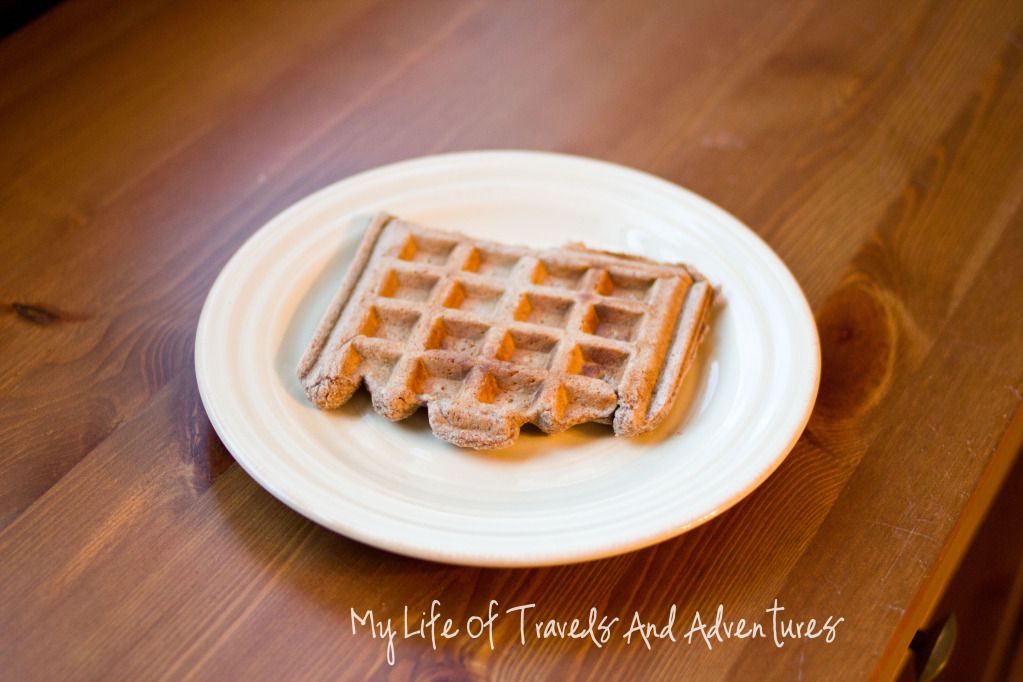 Instructions:
1. Mix all ingredients
2. Make into waffles
3. Cool
4. Separate with wax paper, place in baggie and freeze
5. When ready to eat, pop in the toaster and go.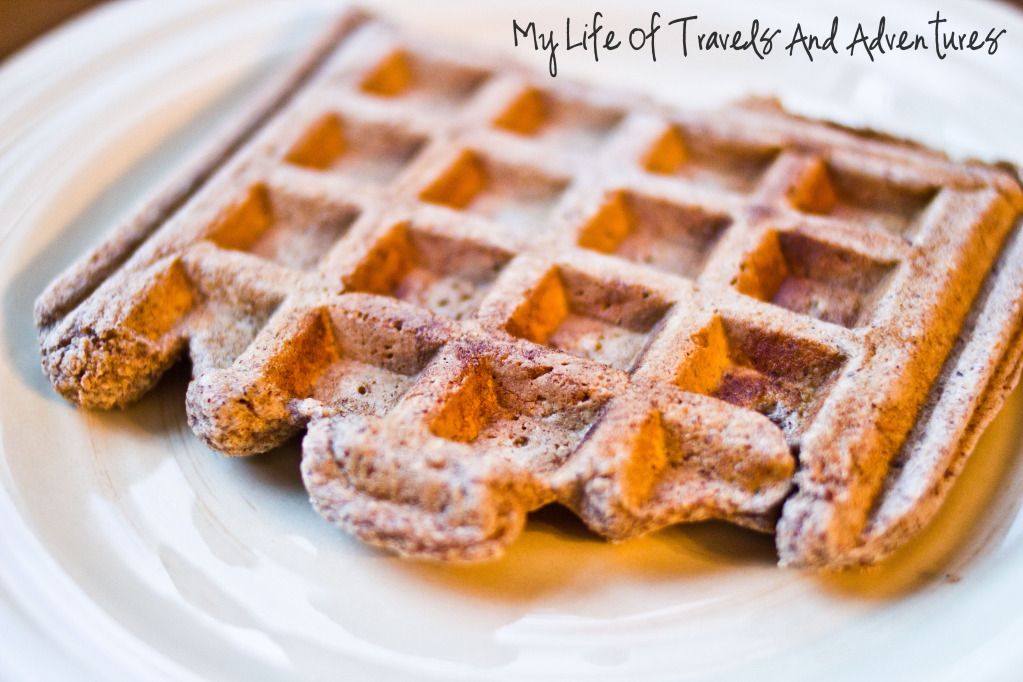 And since the proof is in the pudding... Here is Reid devouring one of the yummy waffles.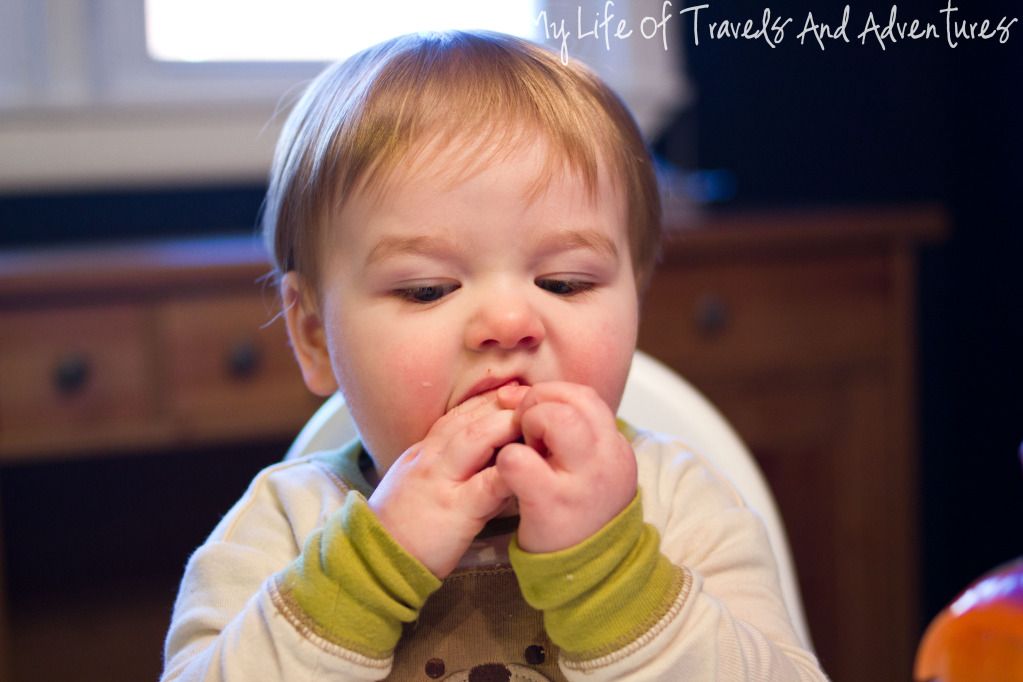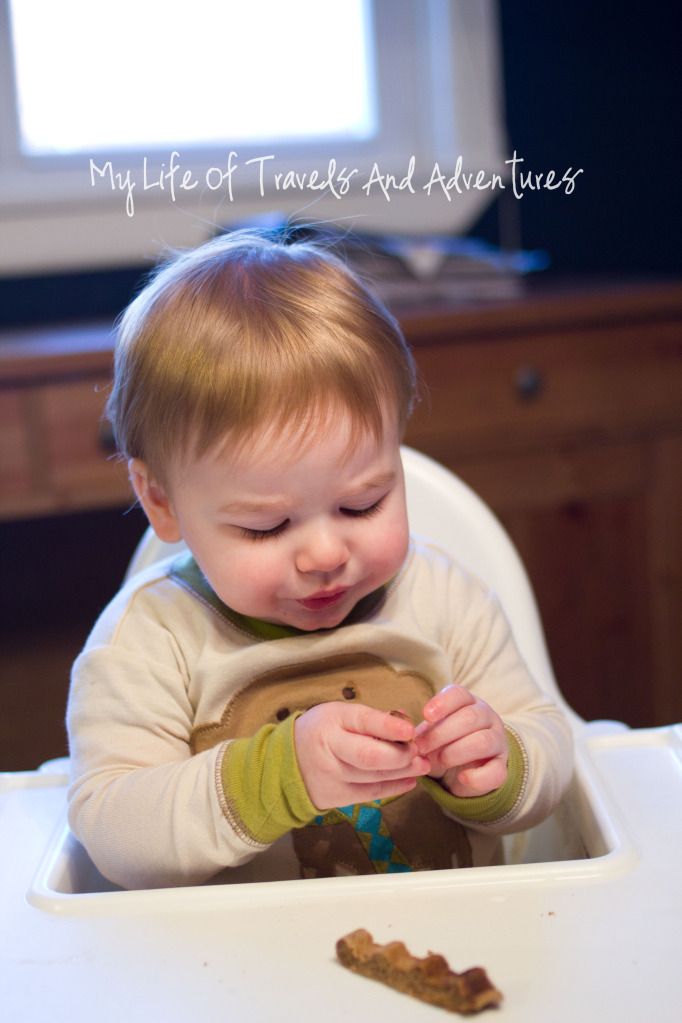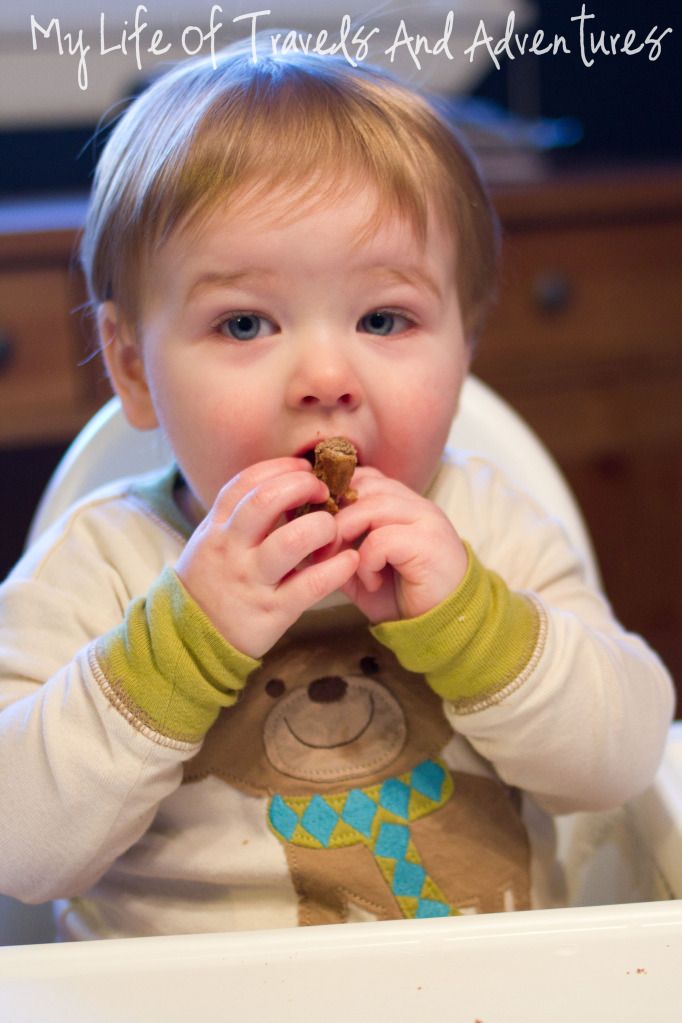 Original recipe found
here.
Original recipe includes salt and sugar.