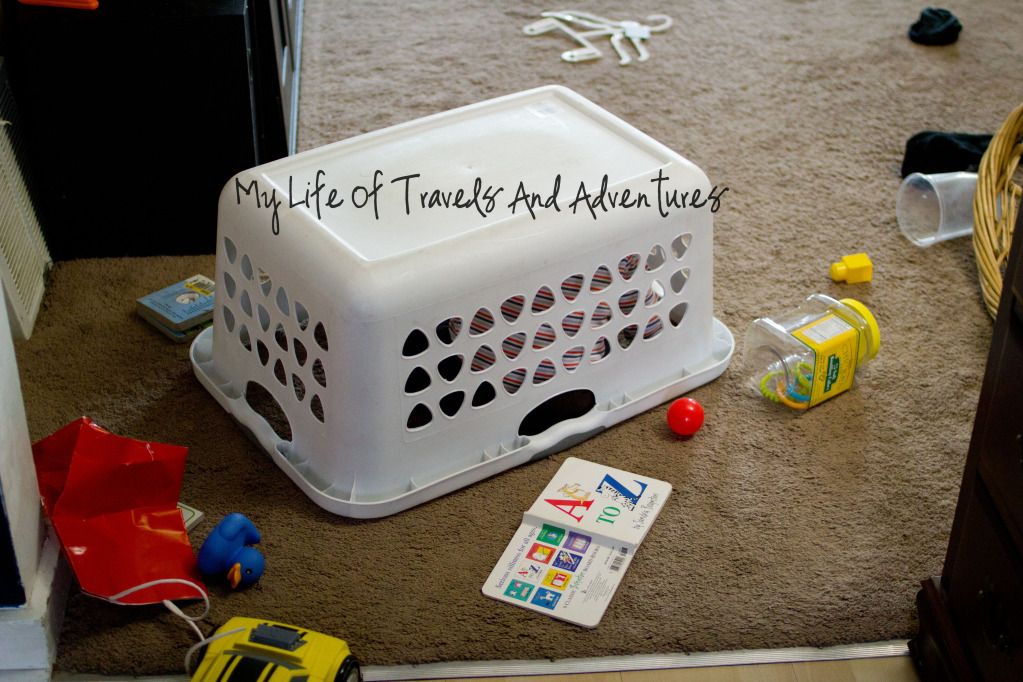 Do you see anything odd with this picture?
The old hanger?
The dirty socks?
The empty boullioun cube container?
The mashed up gift bag?
Do you see Reid in this picture?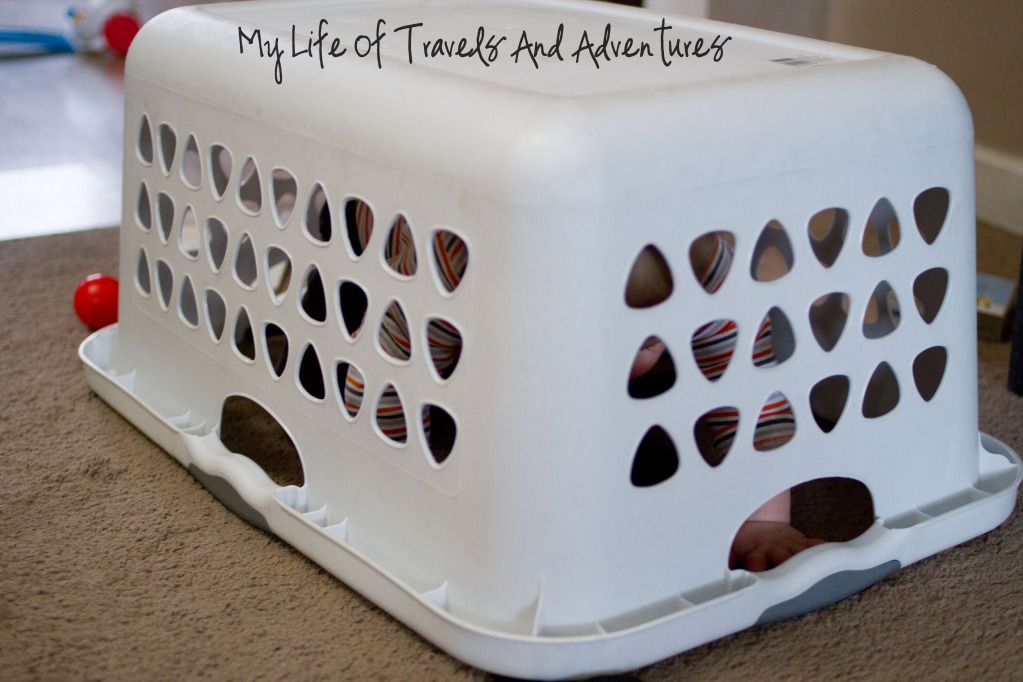 He crawled into the basket and then flipped it over on himself.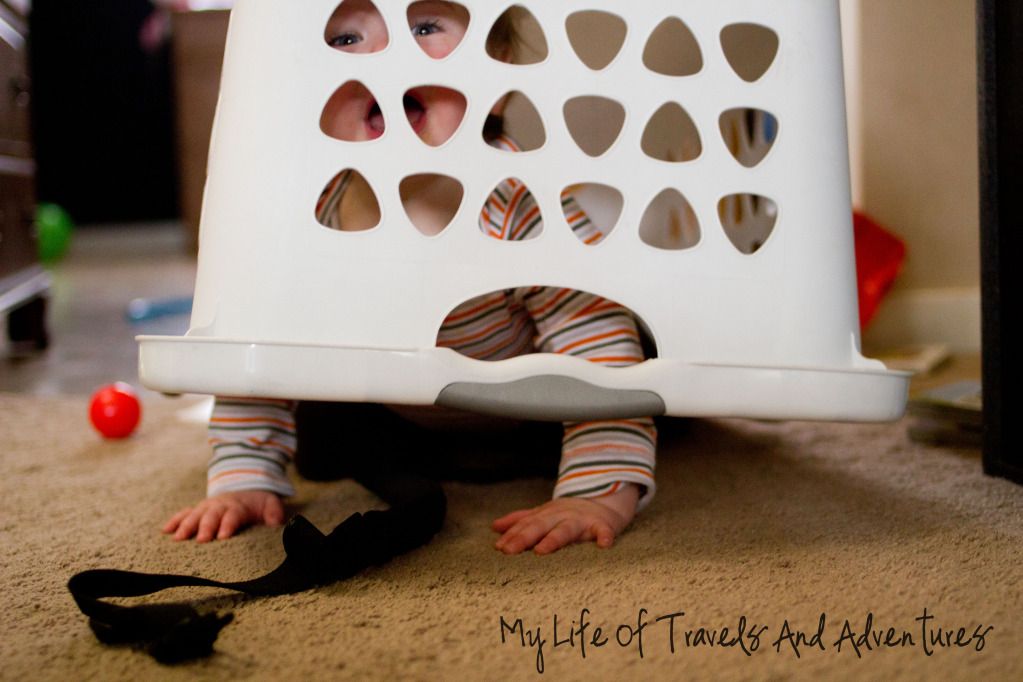 Do your kids play with household items? Ever get trapped in something? Do you save them first or take a picture?