Wasn't it just yesterday that we were celebrating Reid's First Birthday? We still have an inflated/floating helium balloon from the party in our living room. He is still hanging in there (pun intended).
Since Reid turned one he has been sleeping through the night. Holey Moley, is this great. Having a baby that was waking up every 2-3 hours all night... I understand sleep deprivation. I understand. It will finally get better. (That is a whole 'nother post for a different day)
This has been a big month for Reid (& us).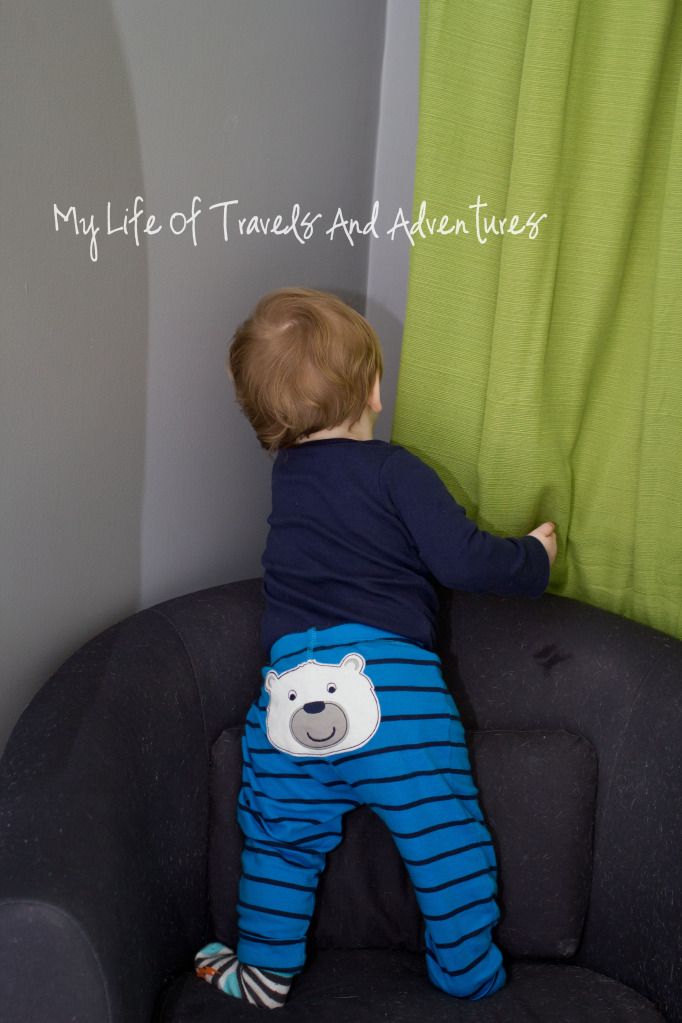 Finally, after months of waving bye bye to him at daycare (and having the other kids wave bye to me) Reid waved bye, bye to me... on his first birthday. (Hey, Mom... I'm old now. Stop acting like a fool in front of my friends and leave already, will ya?)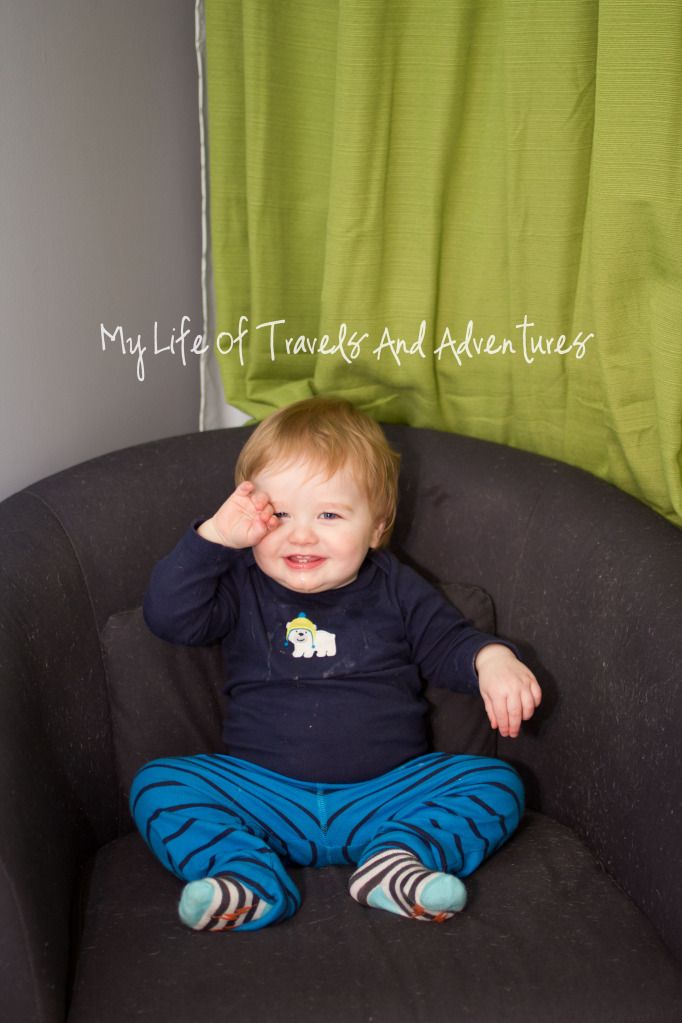 We introduced Cow's Milk to Reid shortly after his First Birthday. I feel like this is an end of an era. We made it the entire year together on breastmilk alone. (Ah, again save it for another post)
Other new foods this month included strawberries and orange (doesn't do flips over them. He still loves to eat. Loves! Favorites include green beans, peas, broccoli and squash. The boy still likes his breads and fruits (bananas!).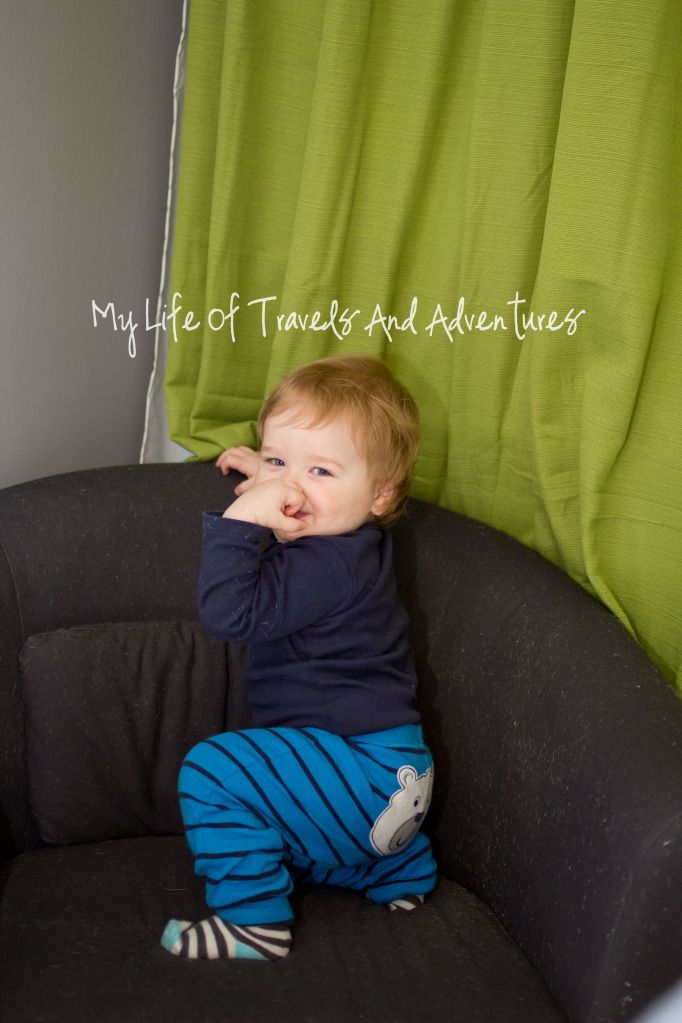 At his One Year appointment, Reid clocked in at a whooping 22.9lbs, 28.8in long and had a head circumference of 17.8in. Short and chubby... like Mommy. (Sorry bud).
Reid now will walk while holding our hands. Running pretty much the rest of the time. He gives kisses (to Mommy only) with full blown open mouth suction. Cute and slobbery.
We have also started brushing Reid's teeth. Why did it take us so long? I have no idea. Nor do we consistently remember to do it every day (Let alone twice a day).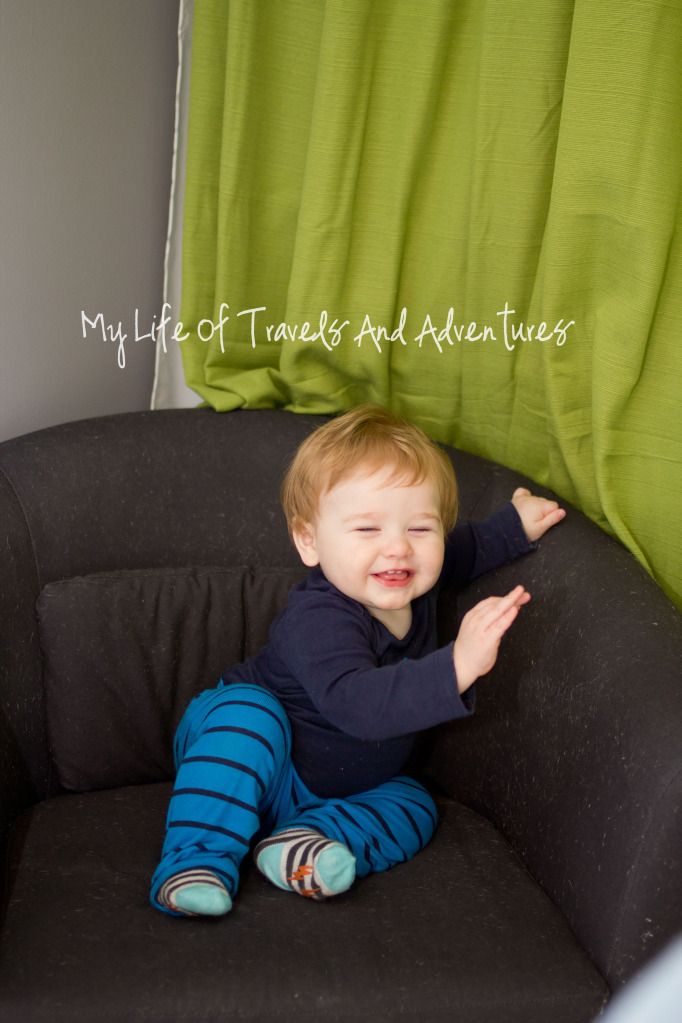 There have been big changes on the daycare front... My teeny tiny little baby is now napping on big ole scary mats. No idea how they get him to do it. But whatever, we like the containment of the crib at home.
With that Reid has moved up from the Baby Room to the One Year Old Room. Ah. The walking, talking one year olds! They all are soo cute together in the mornings when I drop him off. It goes a lot like this... Reid, Reid, Reid! Reid! Reid, Reid! Constantly!
Oh yeah, of course this month included another trip to the ER and another ear infection. Yay for Reid's
Autoimmune Neutropenia
!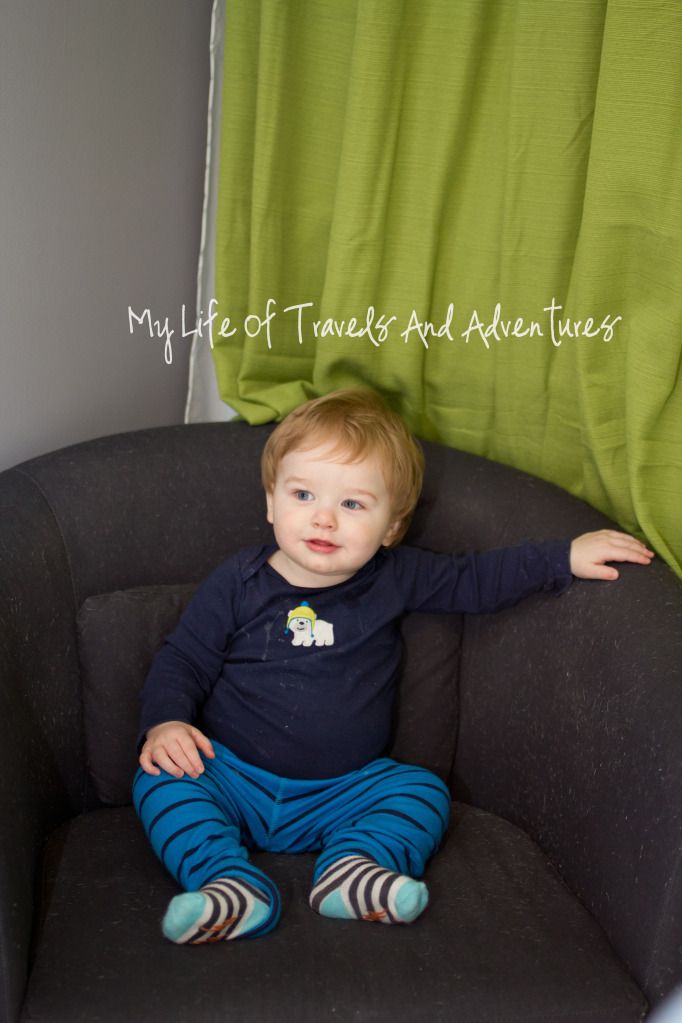 The other huge event (like life changing... well for Momma only) was me traveling for work... overnight... for 2 nights. Reid has stayed one night with my parents and one night withe Neil before but this was 2 nights. Of course in true Reid form... He did fine.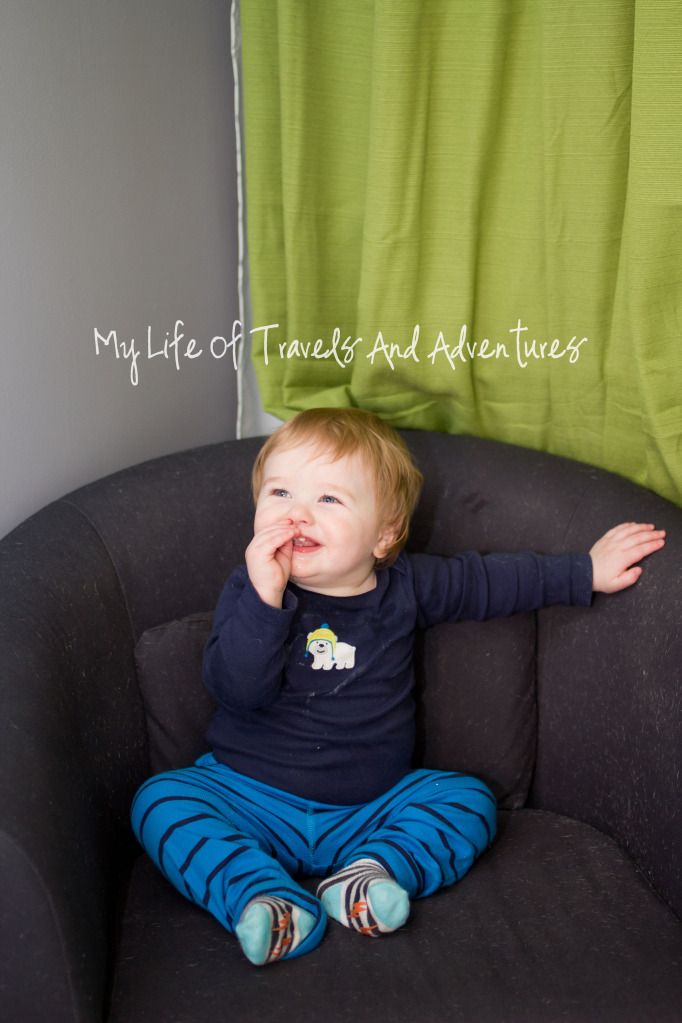 Reid still is not talking. He says dada and dah (for the dog... I think) but not really in context yet. He has completely stopped with the mama.
I switched out his tight in the belly 12 month clothing for 18 month clothing. They are a little big (and the pants are quite long) but he will get there.