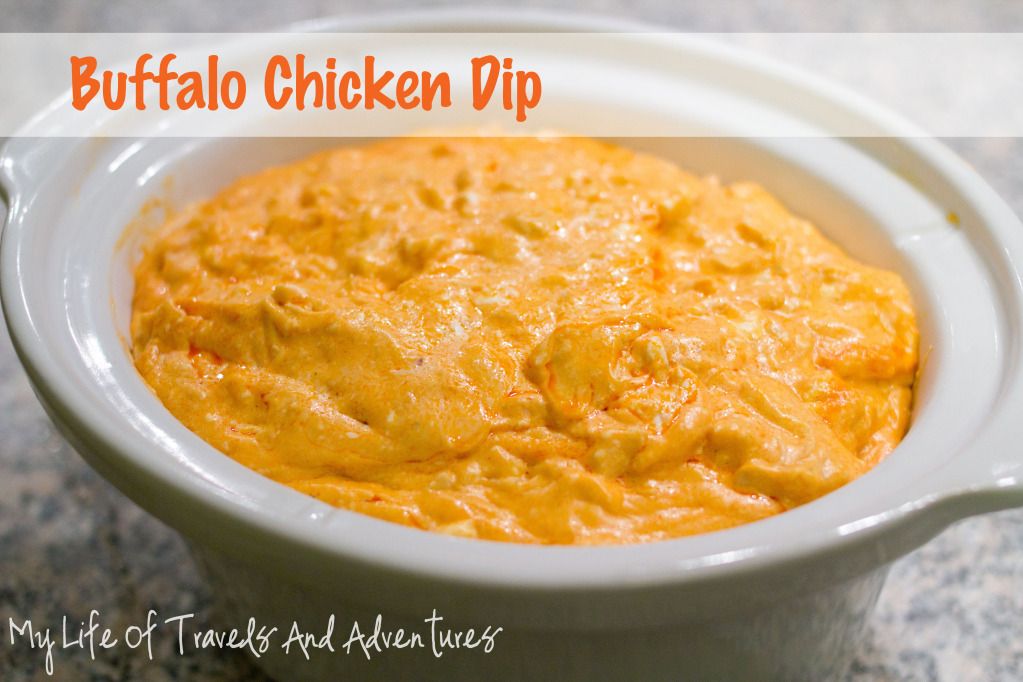 Ingredients:
30oz canned chunk chicken, drained
2 (8 oz) packages of cream cheese
1 C ranch dressing
3/4 C hot sauce
1 1/2 C shredded cheddar cheese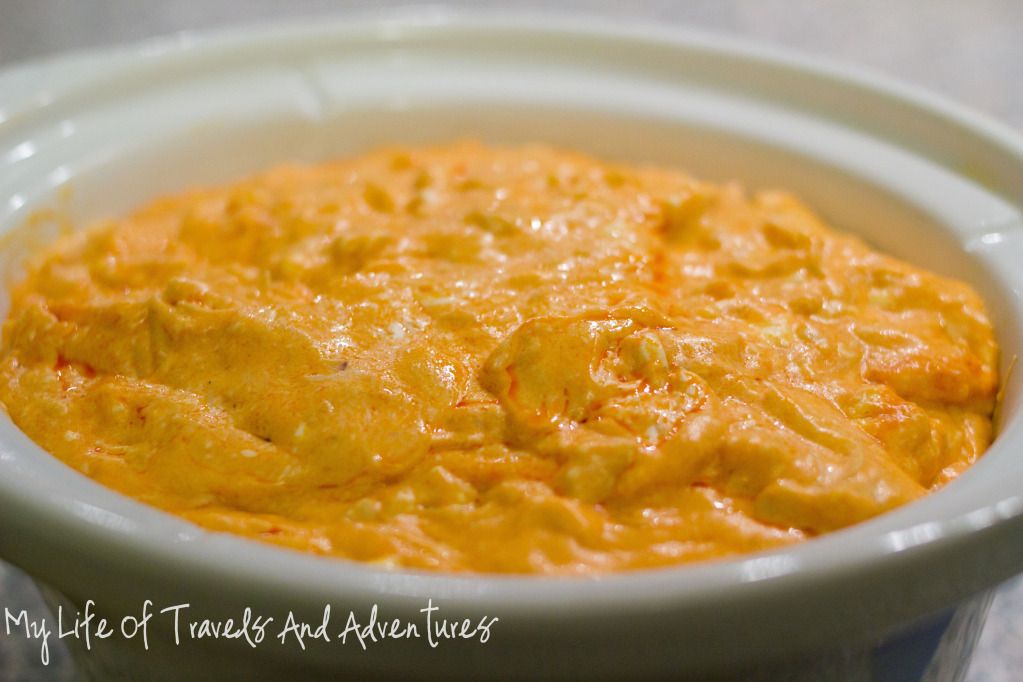 1. Heat the drained chicken and hot sauce in a pan.
2. Stir in the cream cheese and ranch dressing, stirring until well blended.
3. Mix in the cheddar cheese.
4. Transfer to a slow cooker to keep warm.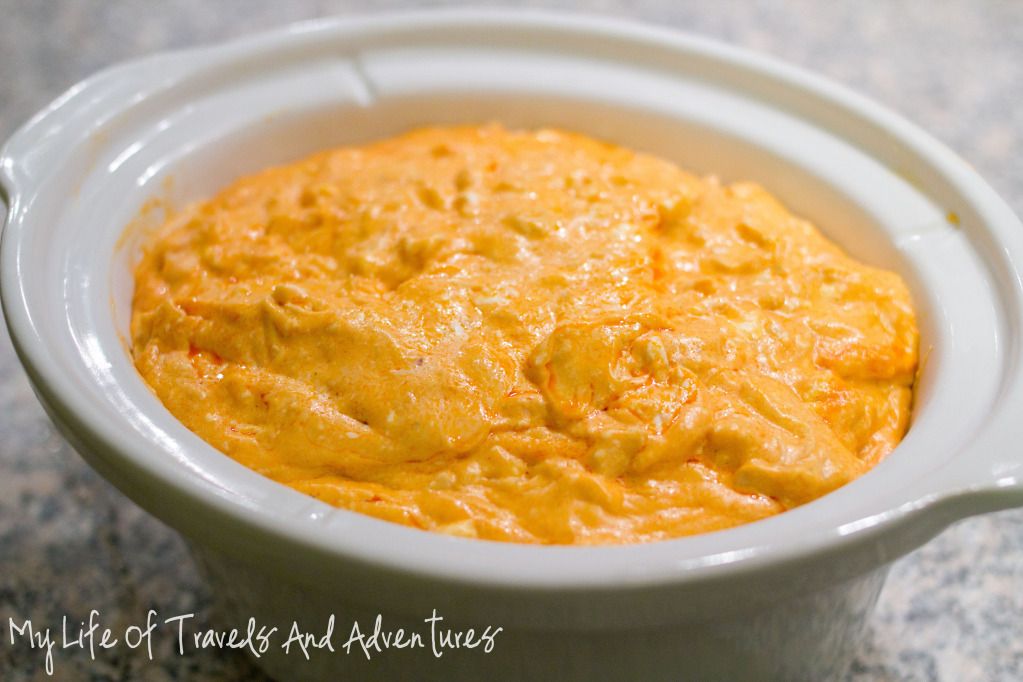 The original recipe found here contains celery and less chicken.