I mentioned before that I have an upcoming 5k (umm, next weekend... holy crap!) and am trying to get back into running. Trying.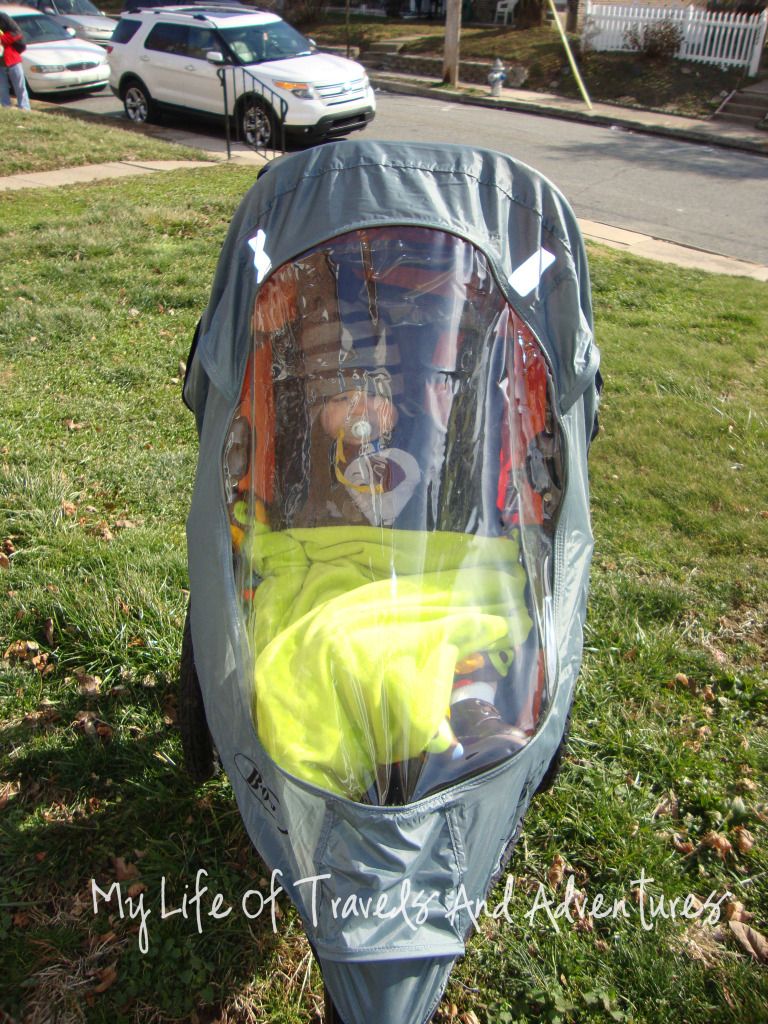 I have only ran a few times this year. (Oh and only once last year). Well, this week is buckle down and run week (What other choice do I have? I keep trying to freeze time and it seems not to be working yet).
Anywho, Saturday the weather was nice (19F and Sunny) and it was still daytime, so Me, Reid and BOB headed out together.
BOB is not new to our family, just new to running... We purchased the BOB Revolution last spring on a good sale from Amazon. Love him!
I bundled Reid up (with cute little mittens) and headed out.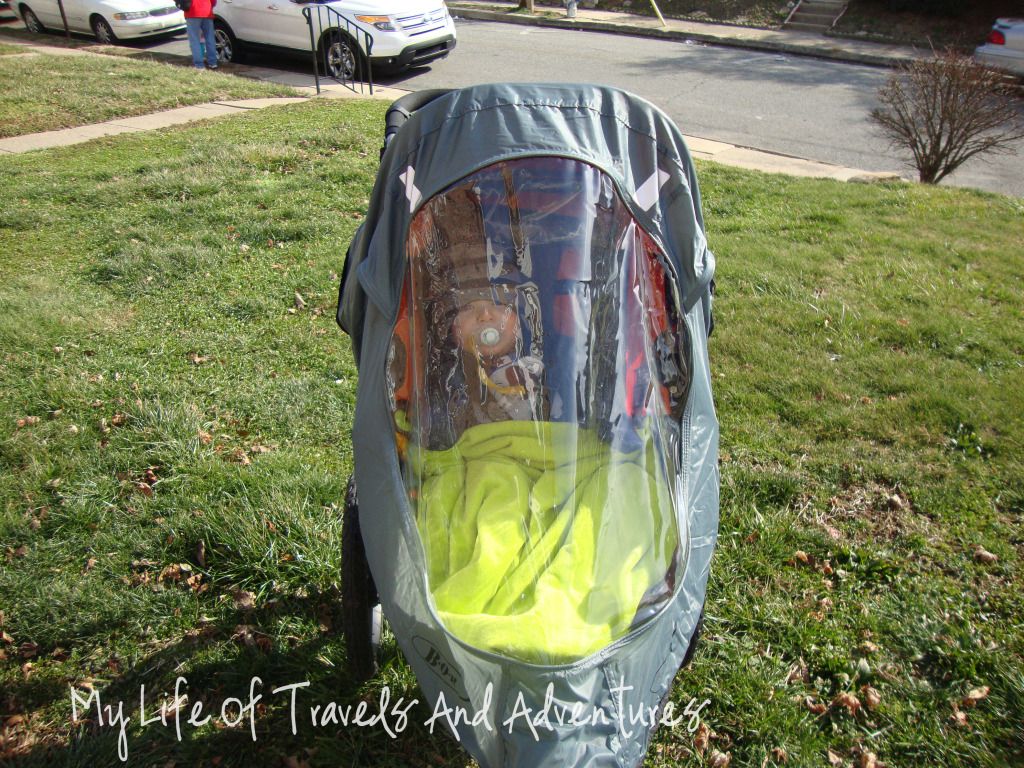 I thought running with the stroller was going to suck. Like really suck. It wasn't bad. Really.
I was prepared to walk a lot. I was prepared to turn around soon. Neither thing really happened. I did run slow. I did walk up hills. (A 23+ lb baby, stroller, wallet, keys, phone, camera, water bottle, returns for kohls, sweatshirt and blanket... can really add up!)
I stopped about a mile in to check on Reid.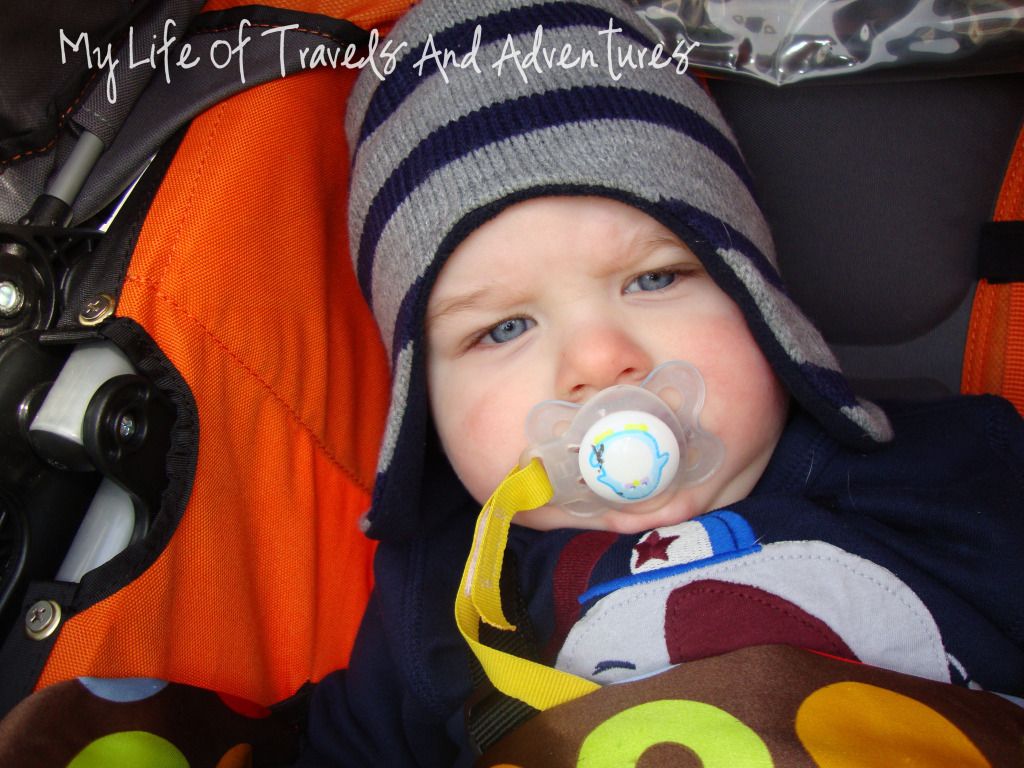 This is his get moving face.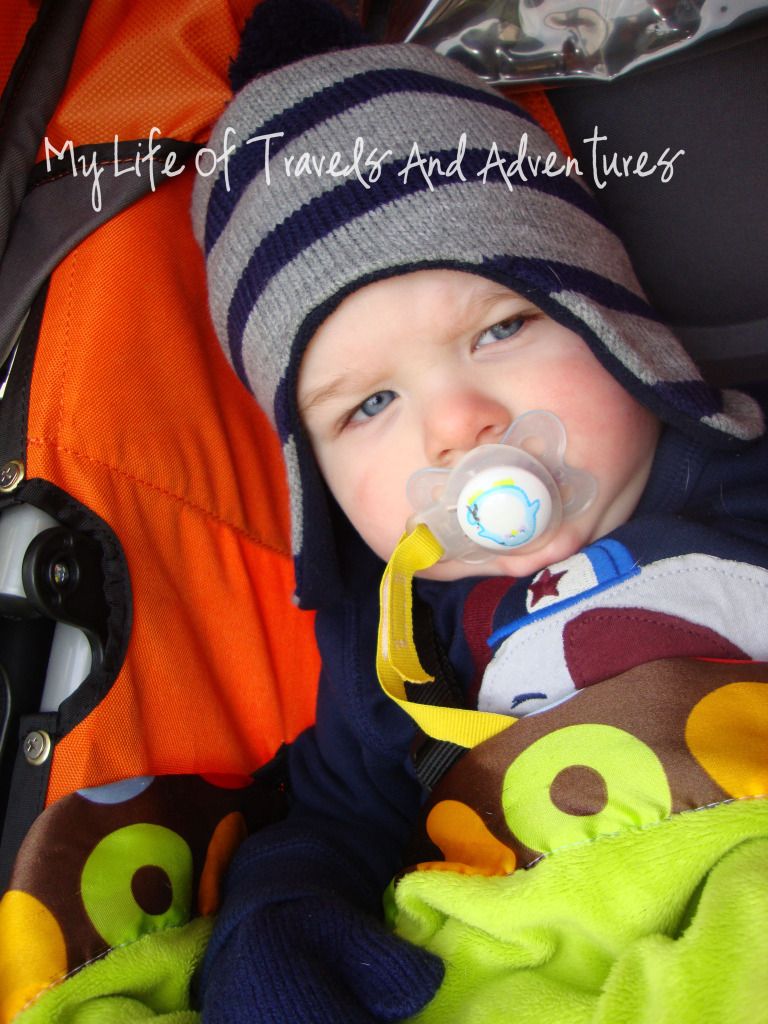 A couple minutes later... This happened.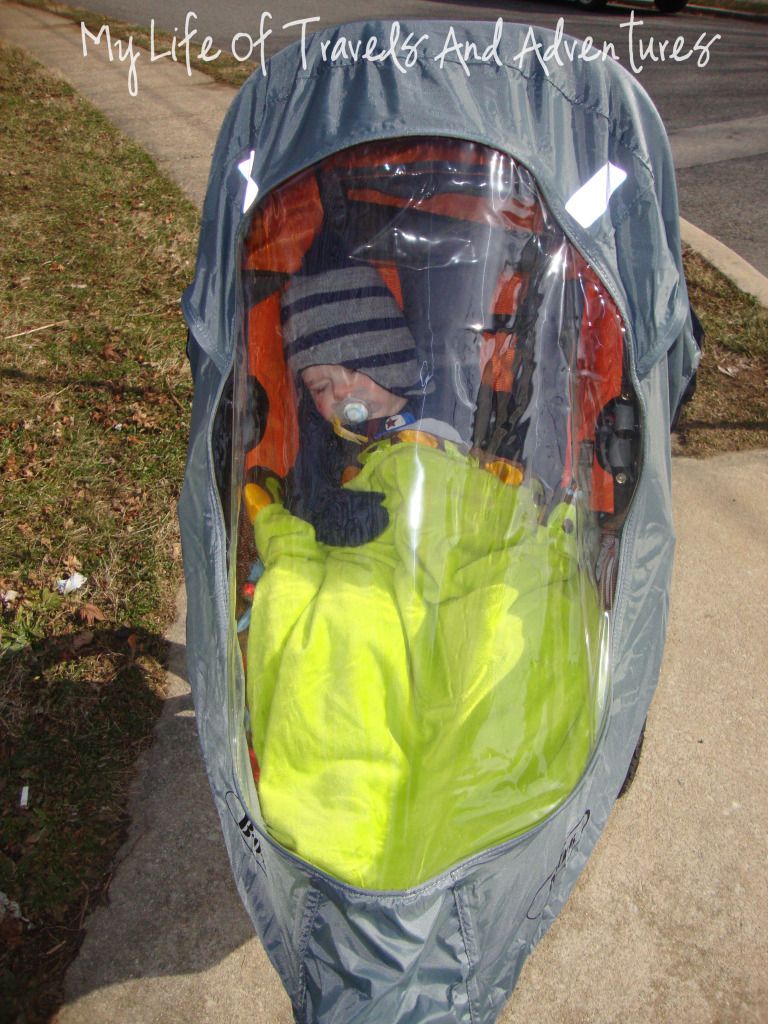 I was surprised how well I was feeling and kept going. I looped around to Kohl's to make some returns.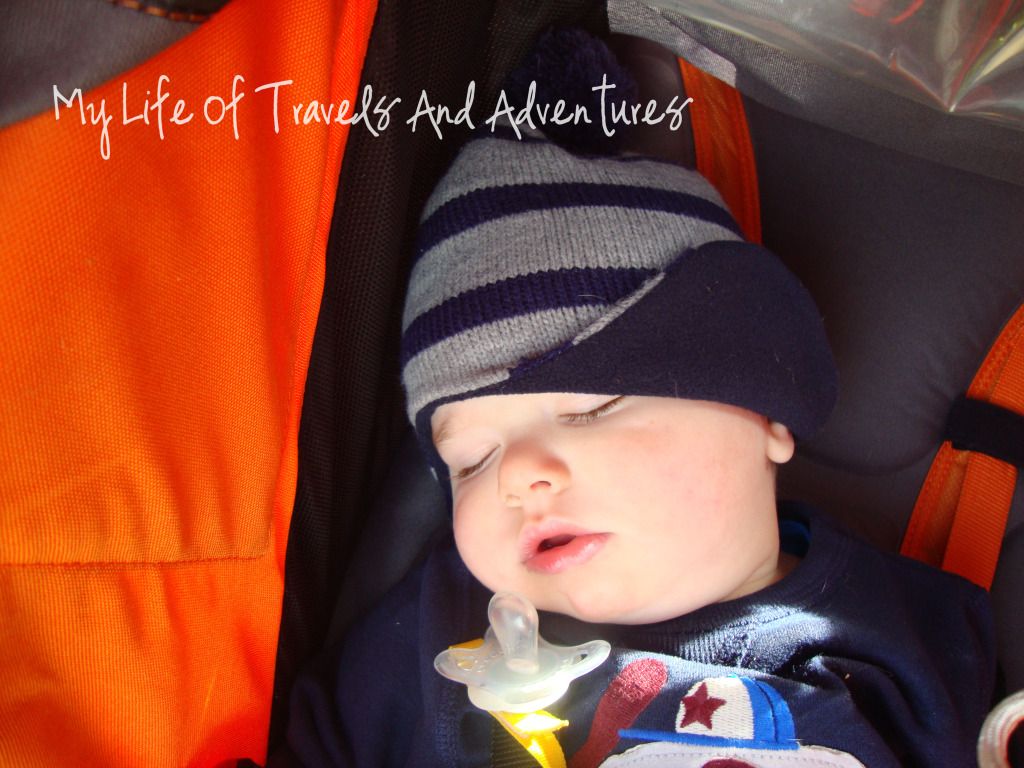 Reid slept through it all.
We ran past the house but in hopes of extending Reid's nap, I continued on. Our next stop was the nail salon. Momma got her eyebrow's waxed for my business trip this week.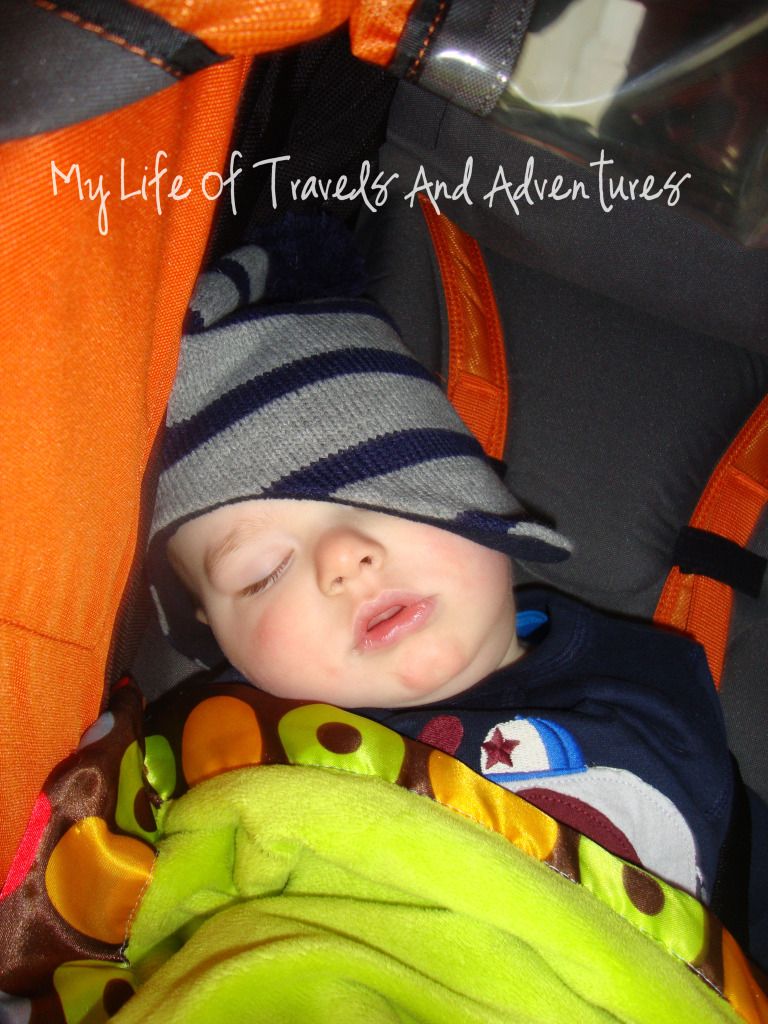 Reid was not impressed.
Another loop past the house to get past 4 miles.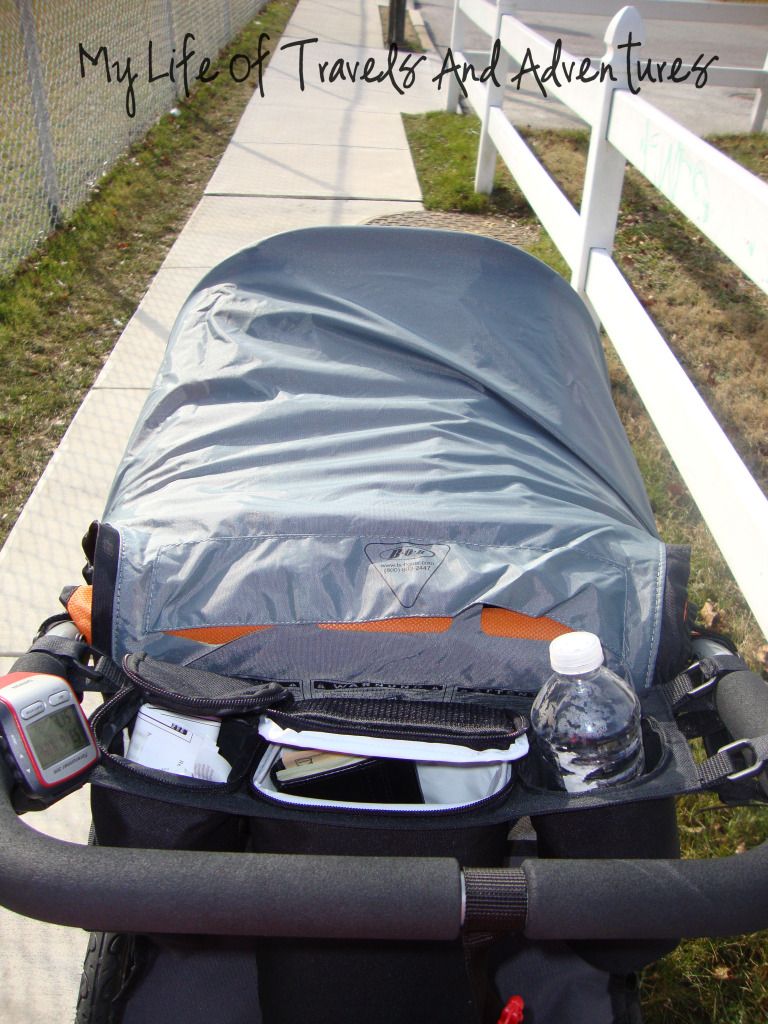 We pulled up to the house at 4.4 miles in under an hour. Not a great time but not bad at all for my first run with the stroller. (Oh and my first run over 2 miles in over 2 years).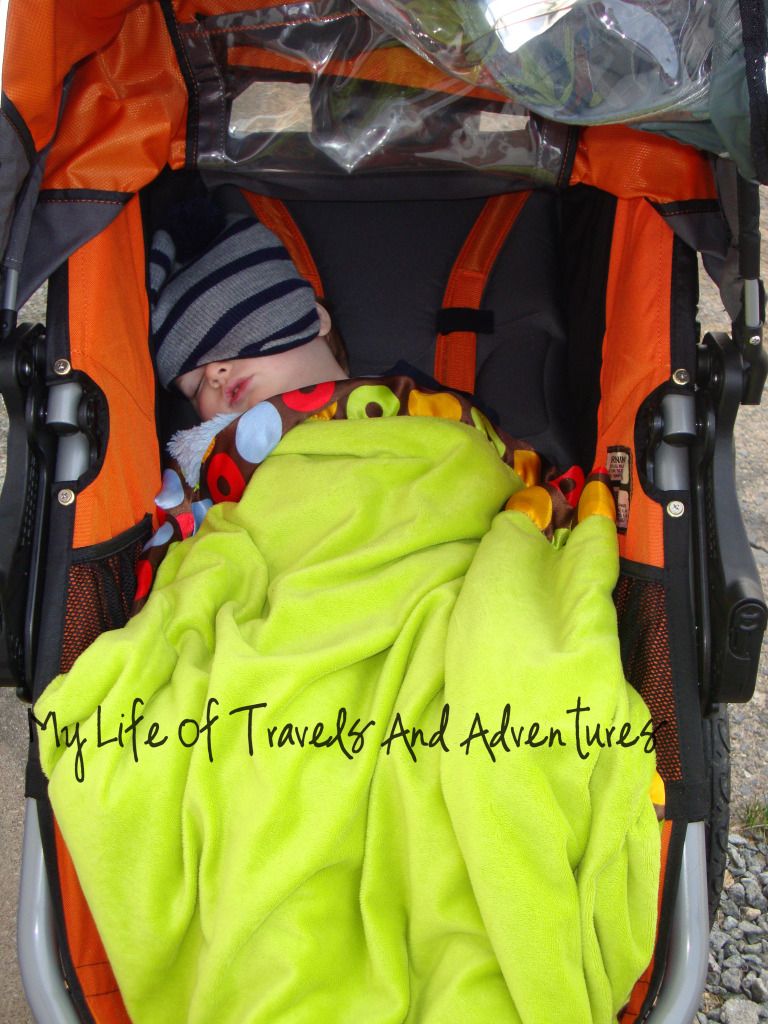 The obligatory Momma and baby picture.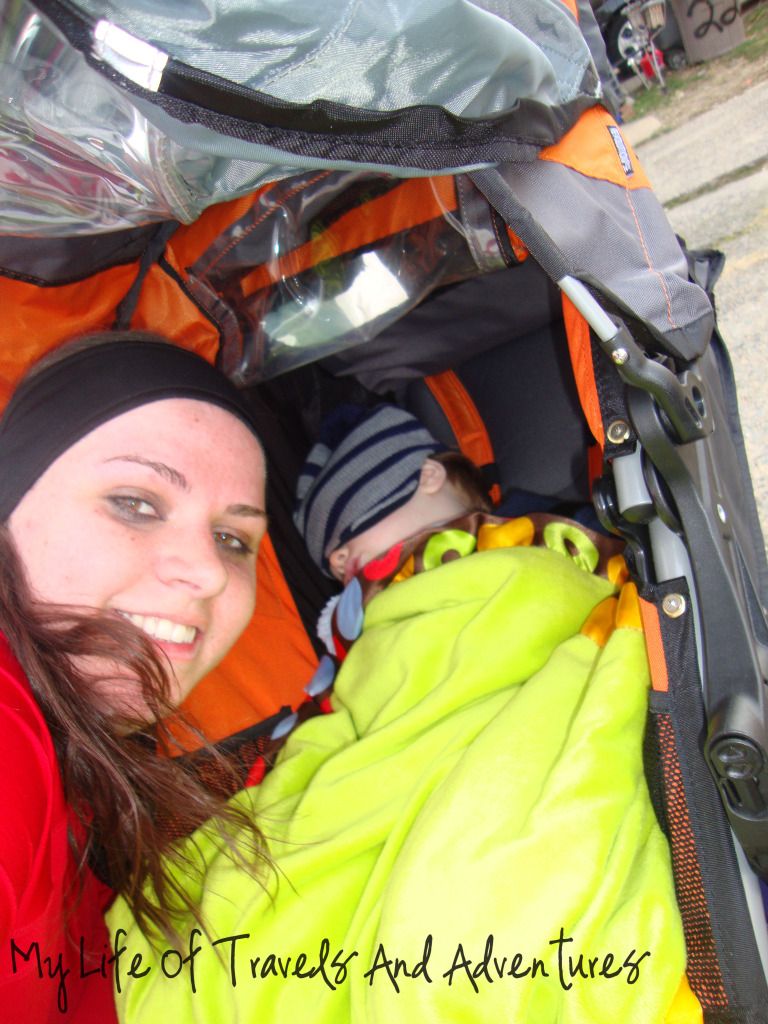 Since we were home and Reid was sleeping... I did what any good Mom would do.... left him sleeping in the stroller in the basement and ran around like a nut (Hey, I peed without anyone in the bathroom with me).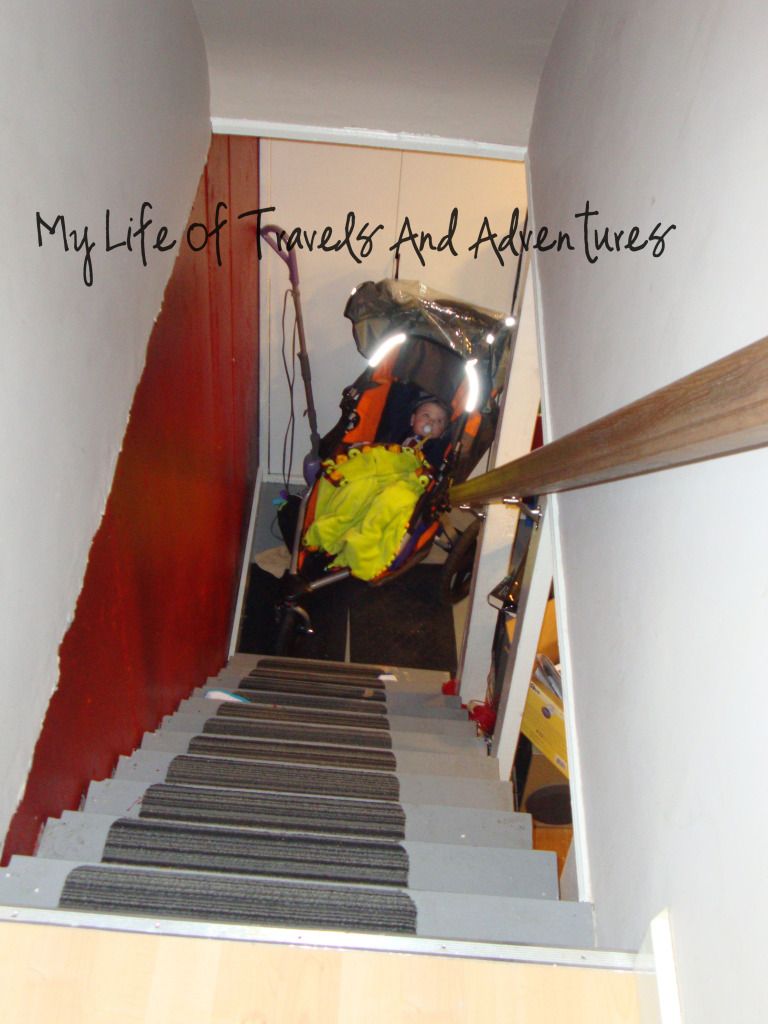 Of course, I running makes ya hungry... Momma had lunch and Reid at 2 banana's. Yeah, he worked up quite the appetite while I ran.
Oh yeah, the proof is in the pudding!