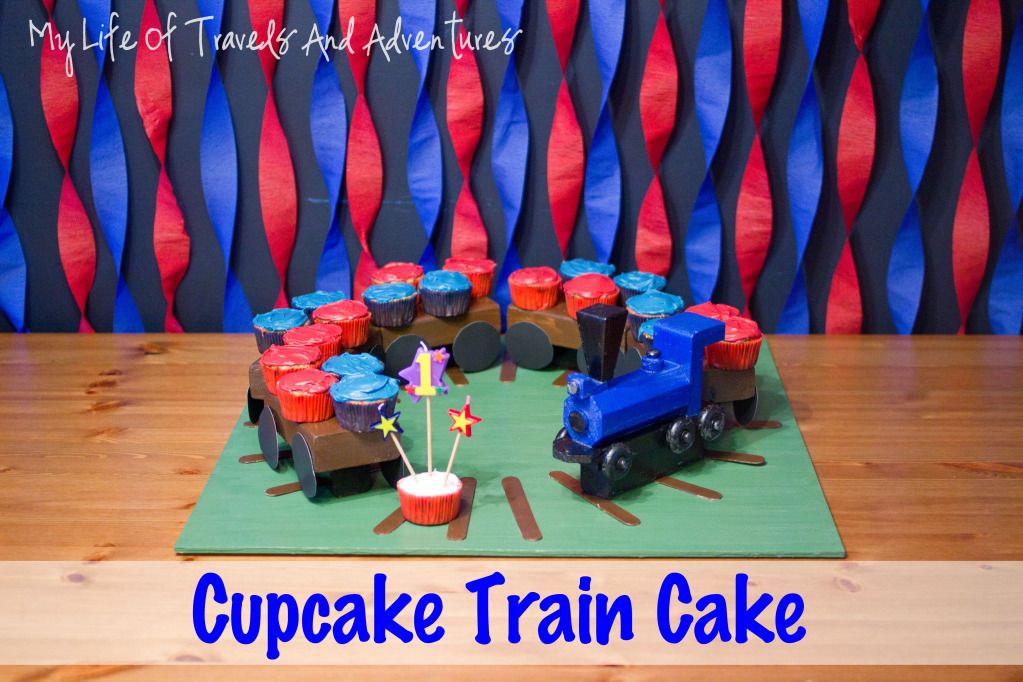 If you follow me on
pinterest
, you know where the inspiration for this First Birthday Cake came from.
I knew I wanted cupcakes and not a cake. So we got busy brainstorming and crafting.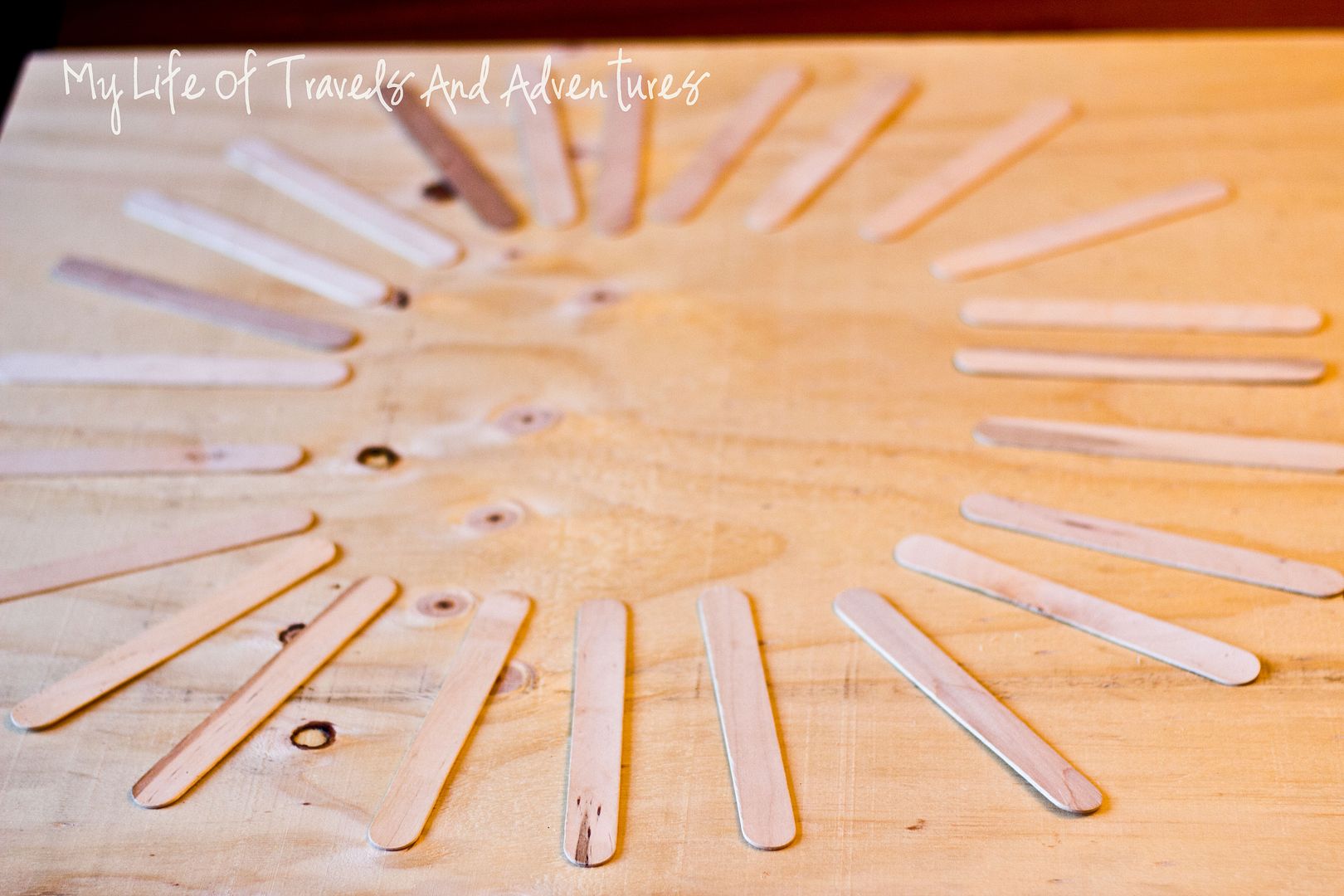 Neil cut me a thin piece of board for the base and I laid out the "tracks". I used the larger popsicle sticks for this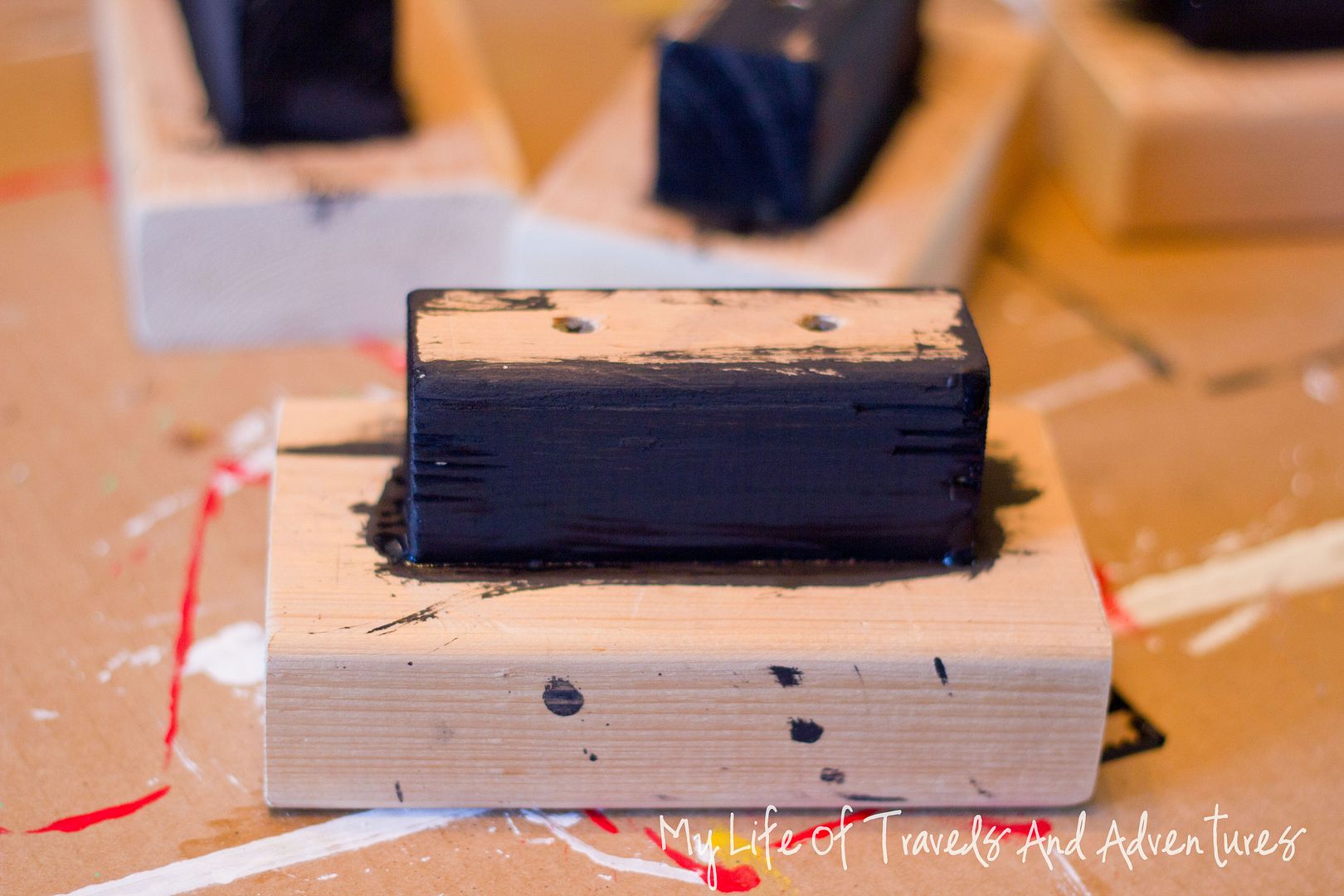 Neil also cut and assembled our train cars from a 2x4 he trash picked from the neighbors.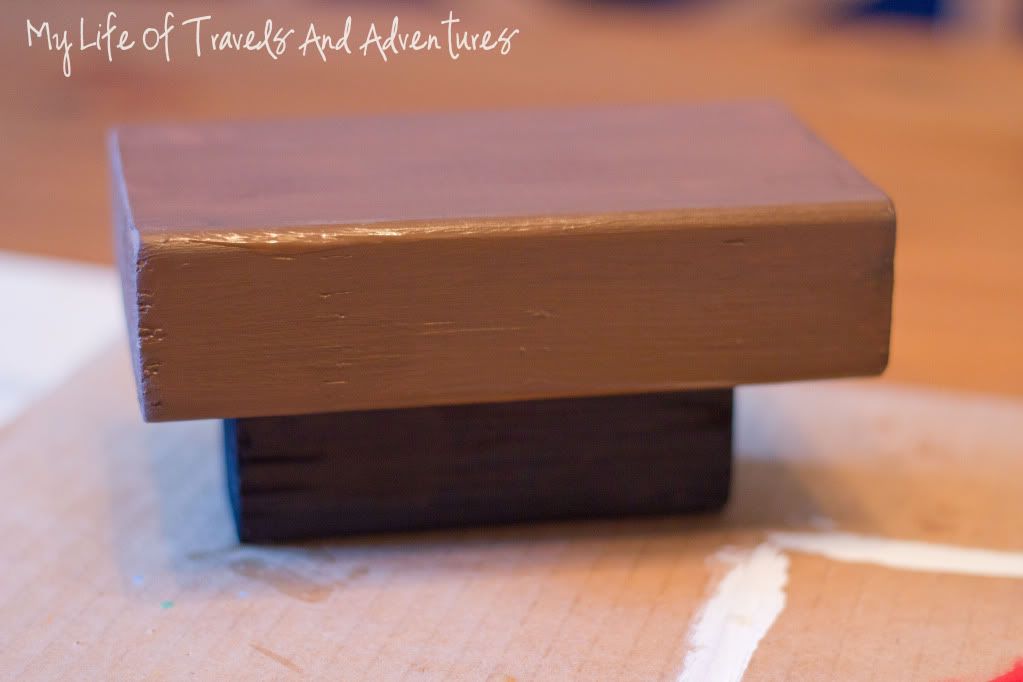 I painted the bases black in hopes that the would be hidden and the tops brown.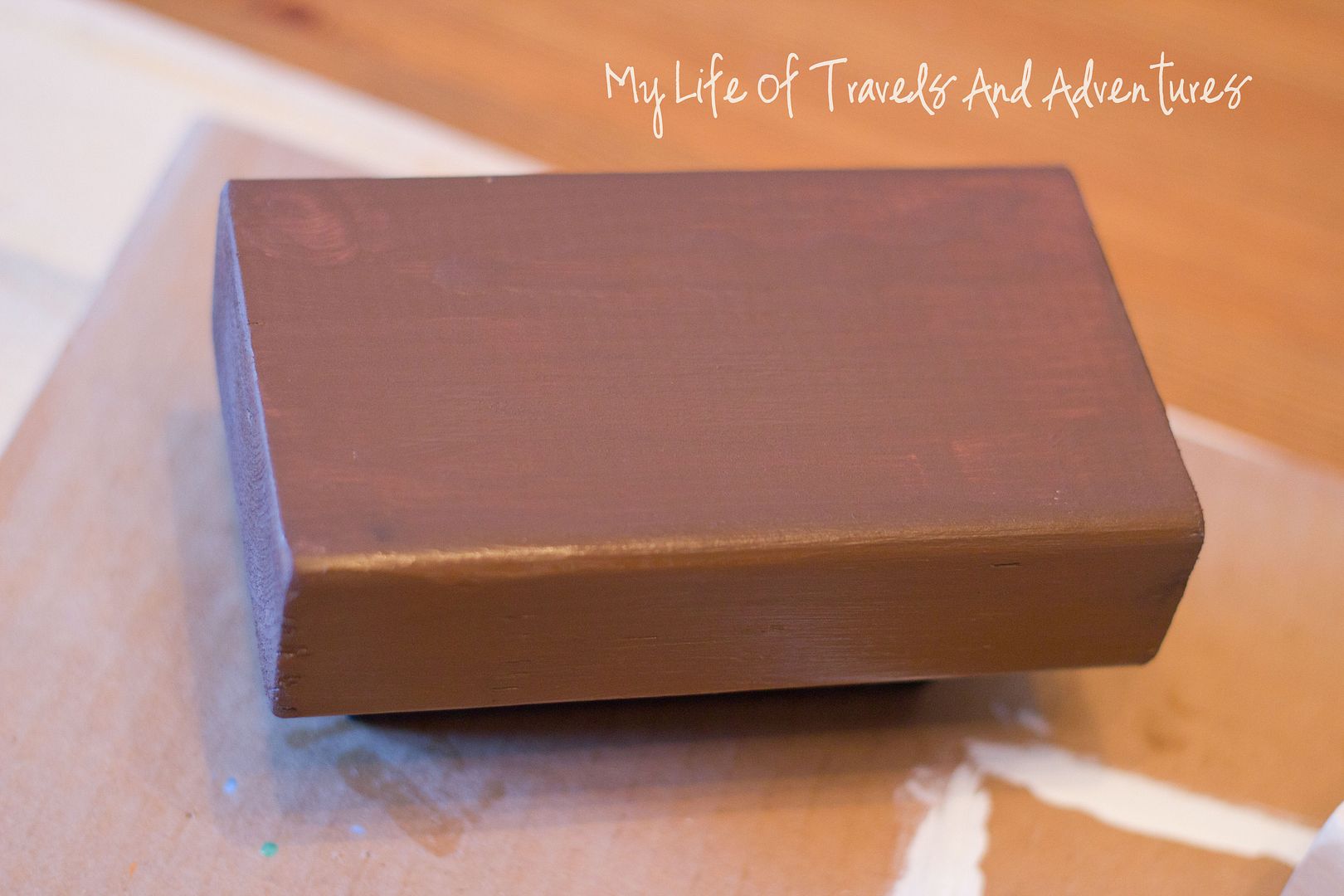 Next up was a little wooden train that I found at a consignment sale for $5. It came with a few train cars also, but they were too narrow to actually hold cupcakes.
Neil put a base on the train so that it would sit up high enough with the train cars also.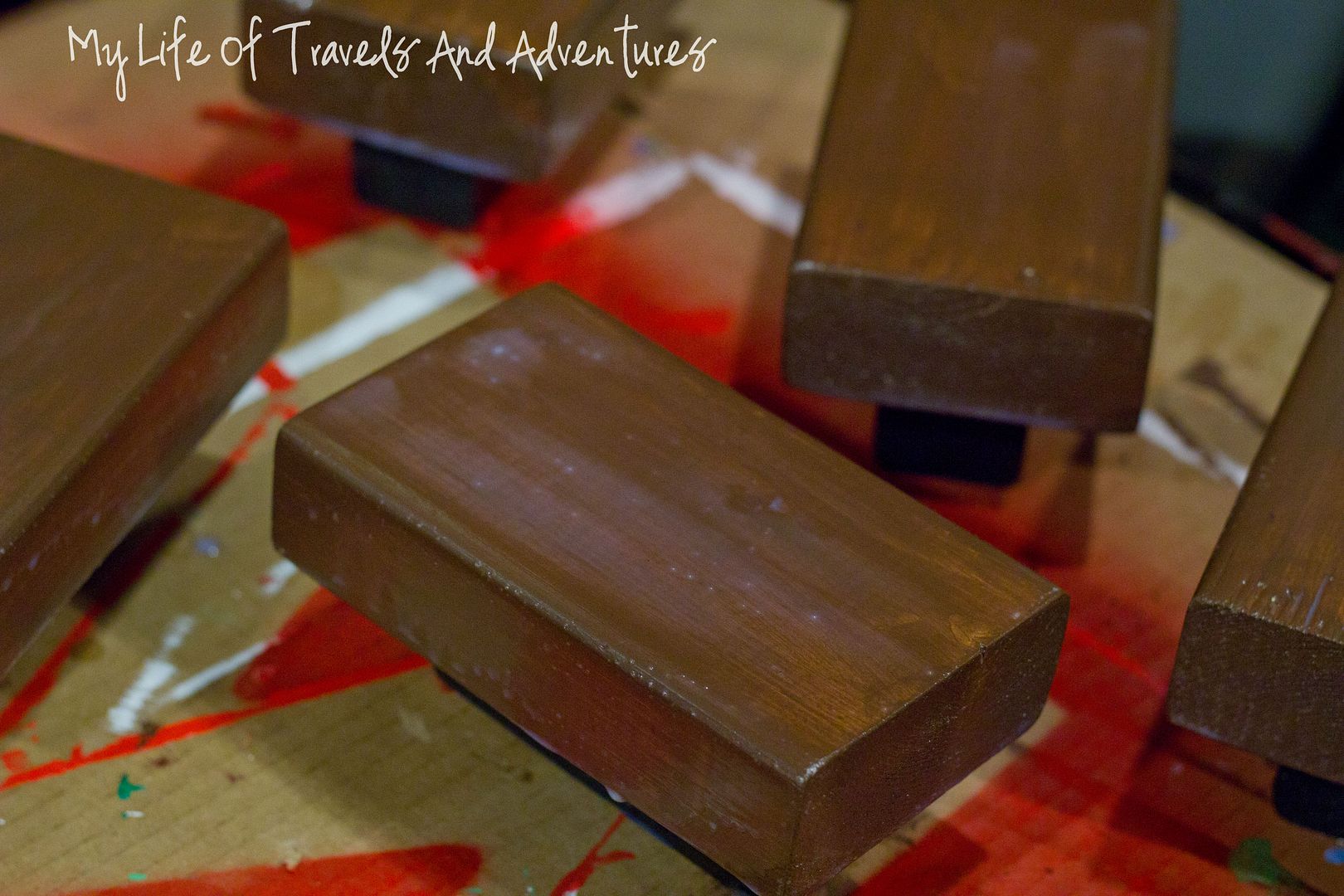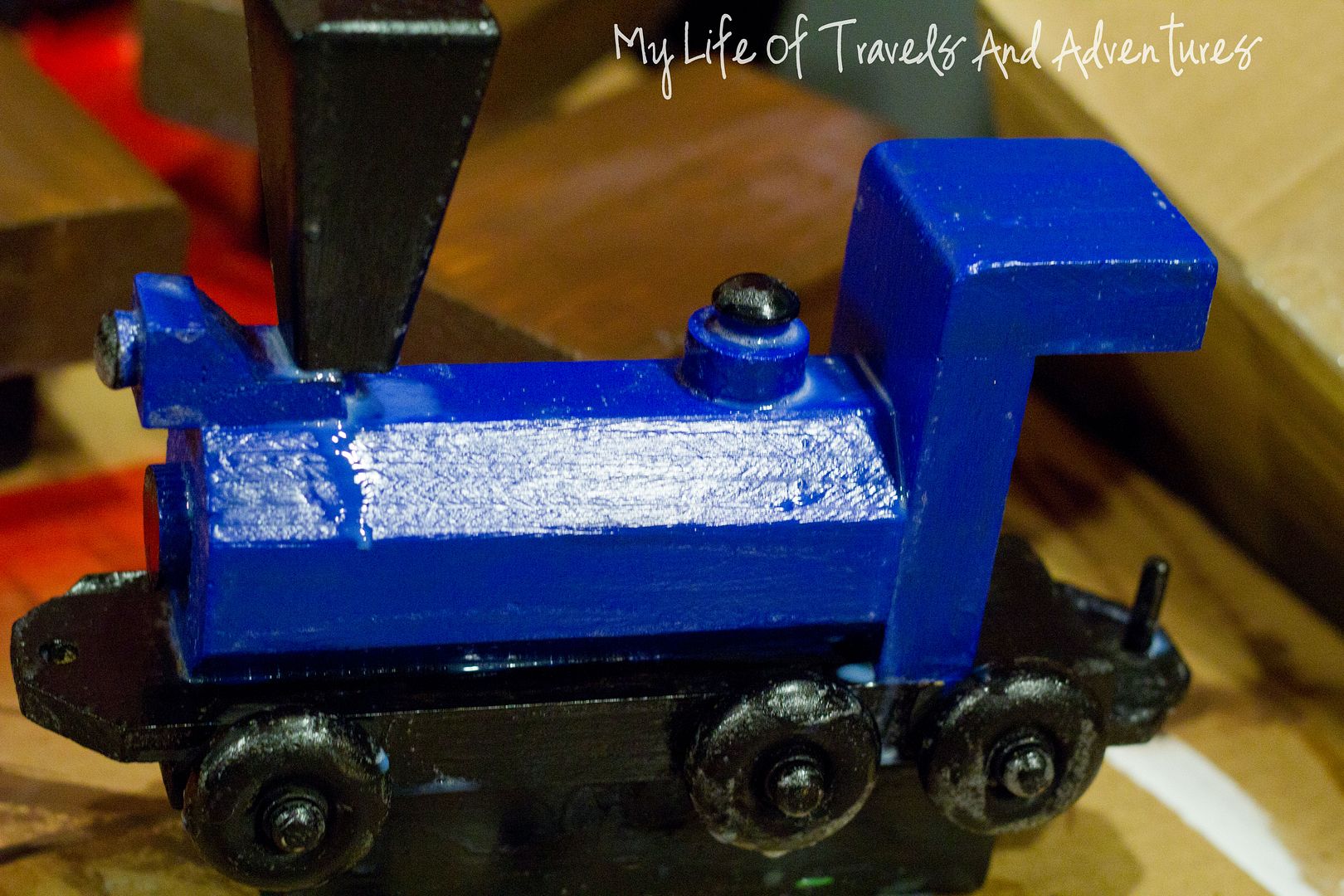 After the tracks, train cars and train was painted I did a couple quick coats of clear over everything.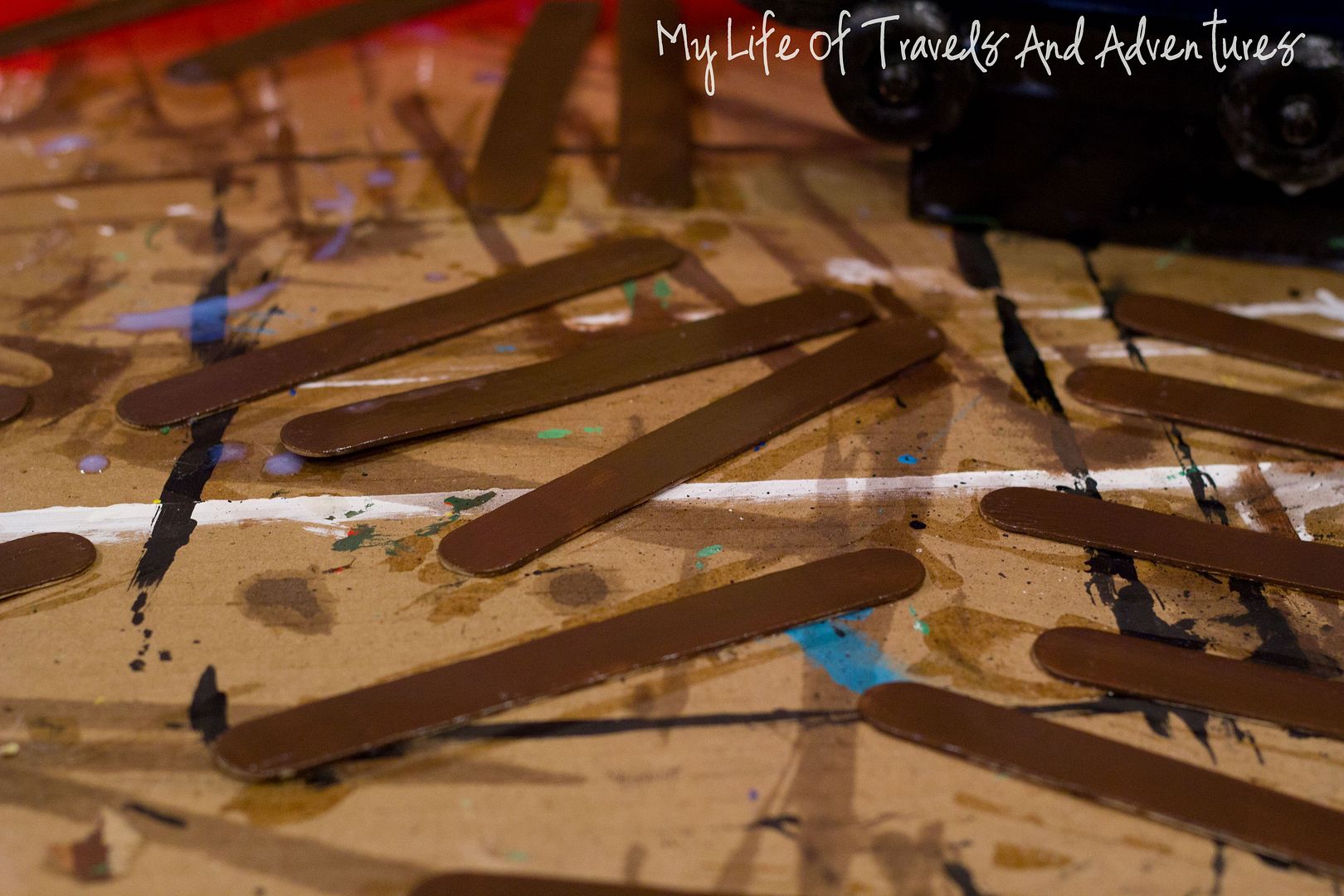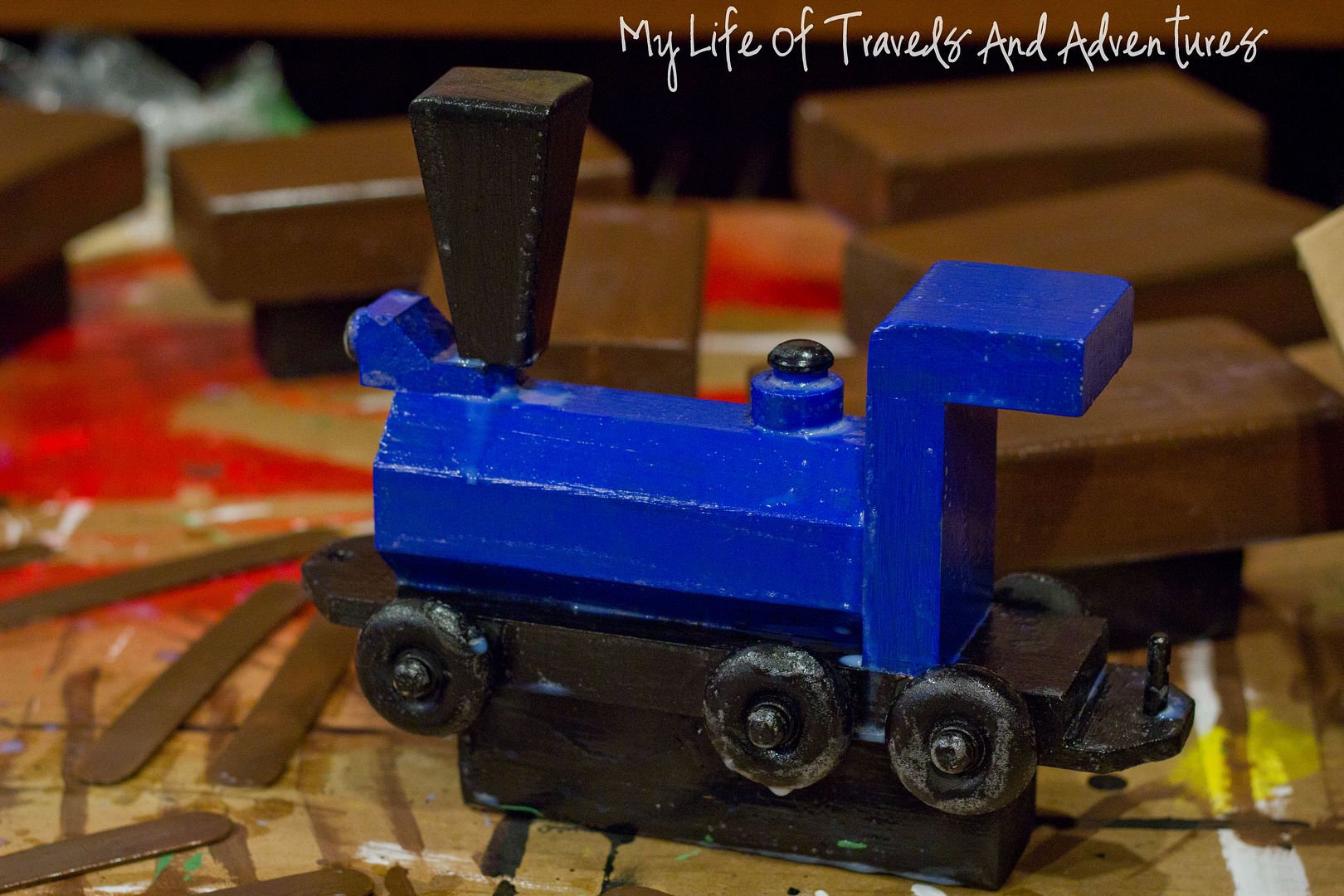 Come Birthday Party Day it was time to assemble.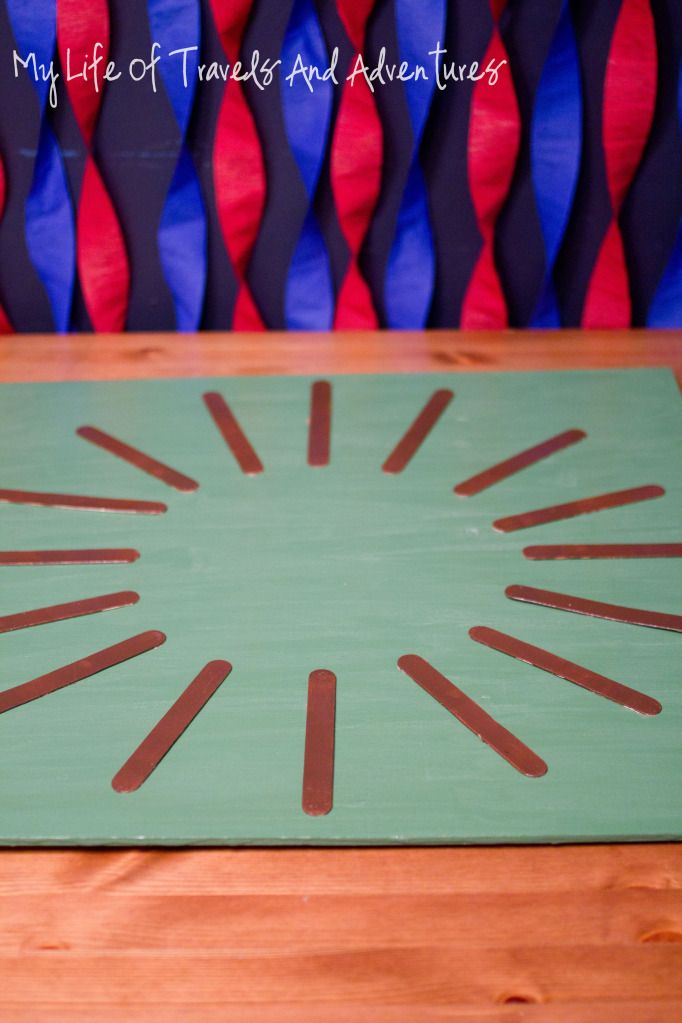 The base and the tracks were laid out.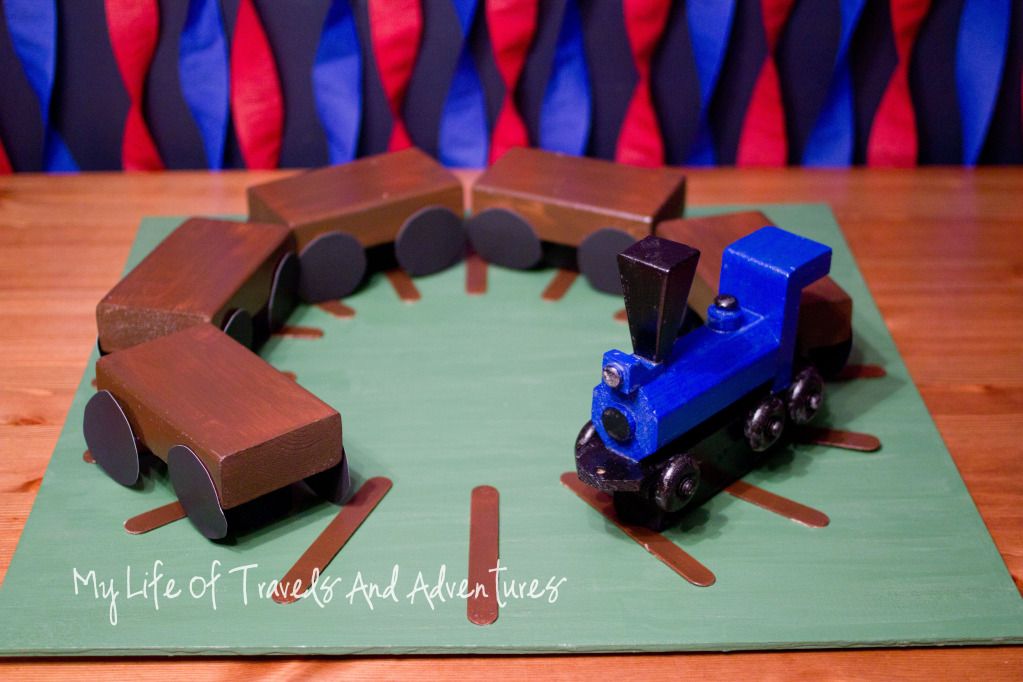 And the train cars were carefully placed. (I did cut circles out of black poster board and taped them onto the cars for wheels)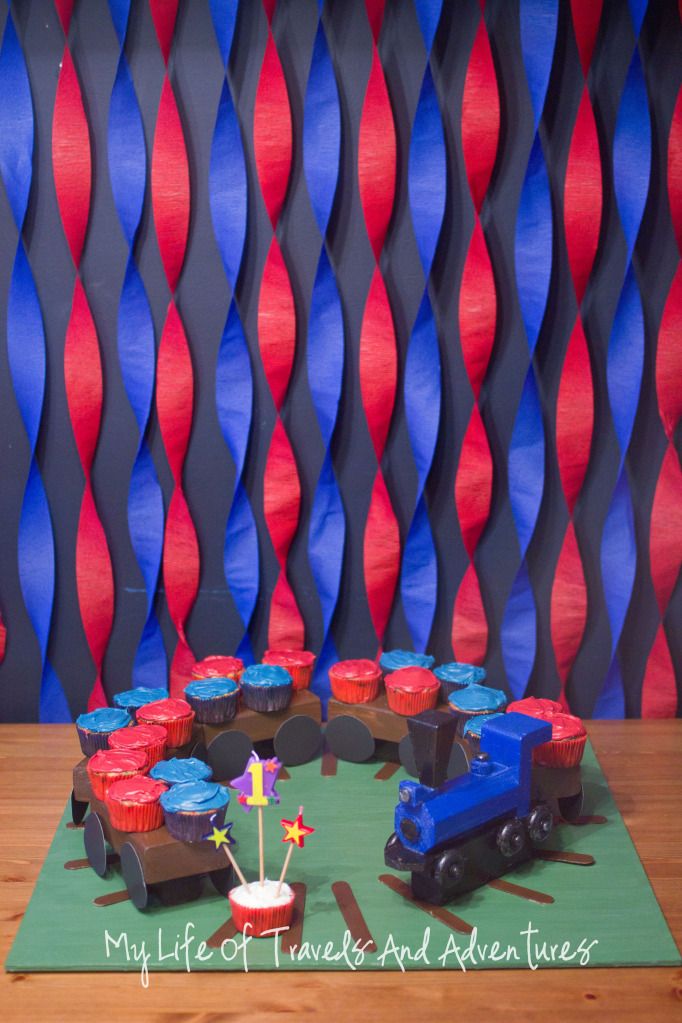 I had grand plans of making a "Little Red Caboose" for Reid to eat. It just didn't work out. He got a cupcake instead and still loved it.