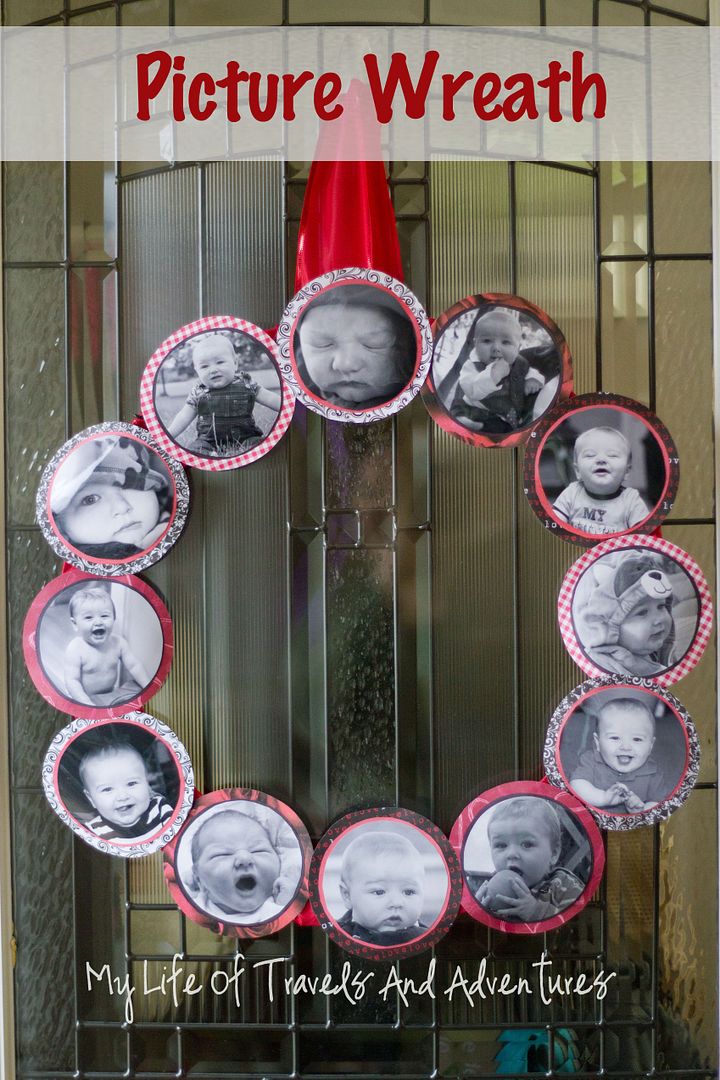 I originally saw
this
on
pinterest
. Since my mom loves (and has pictures of Reid everywhere), I thought why not add to her madness and make her this.
Items needed:
Wreath of some sort
Ribbon
Pretty paper
Plain paper
Glue
Pictures
1. Wrap the wreath in ribbon. I used a metal wreath for this because the one side is completely flat = better for sticking the pictures on.
2. I dug through the kitchen cabinets and found some appropriate size circles to cut the pictures to.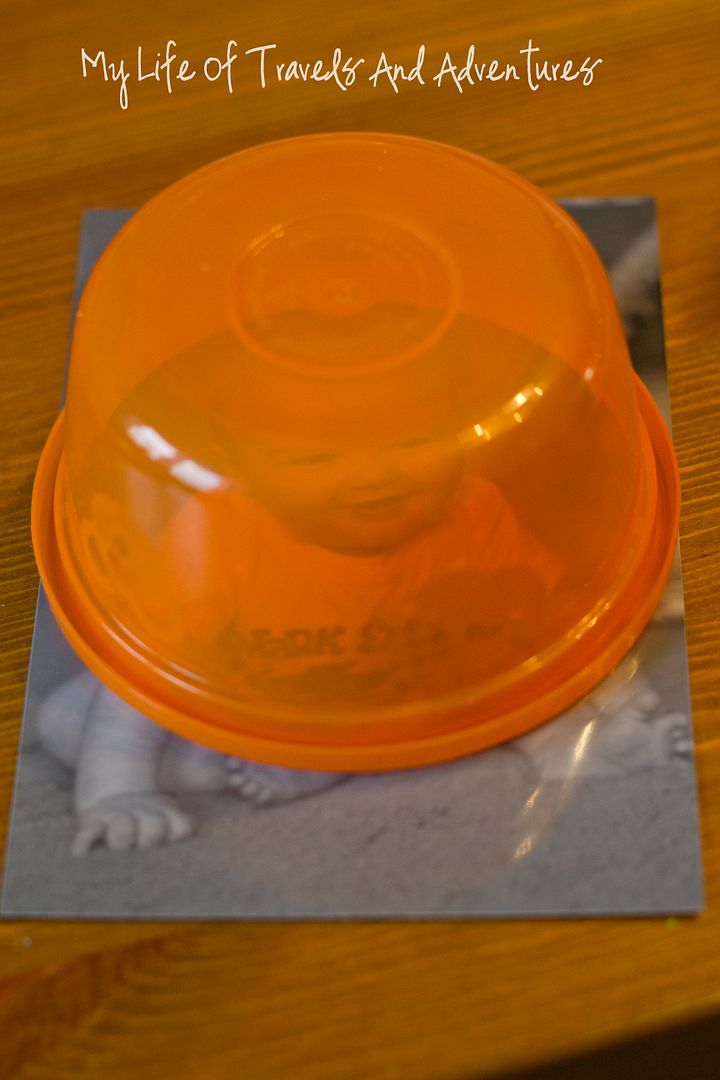 3. I modge podged the pictures to a plain circle, then to a piece of scrapbook paper.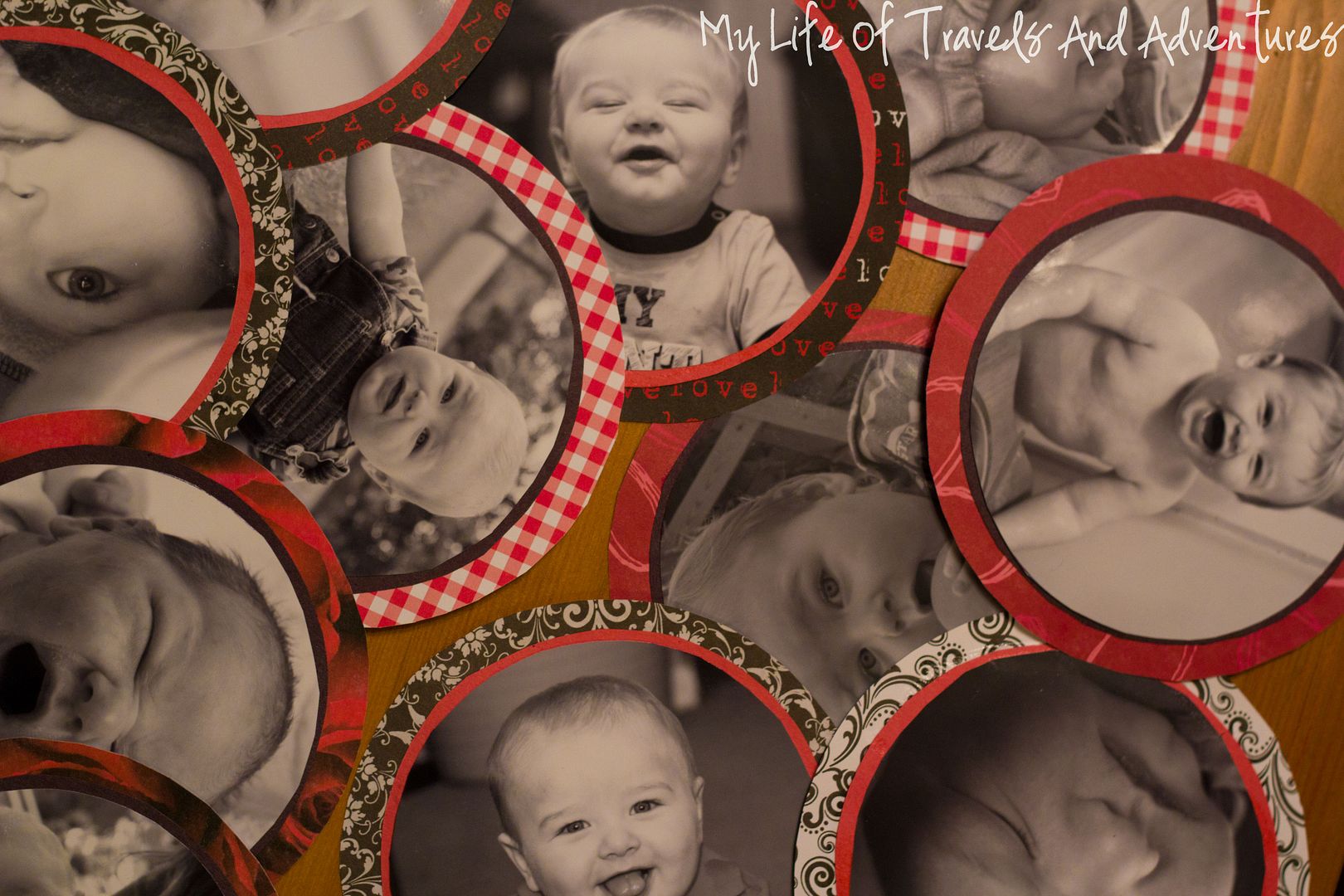 4. Next, I hot glued a loop of ribbon around the wreath and hot glued the pictures onto the frame.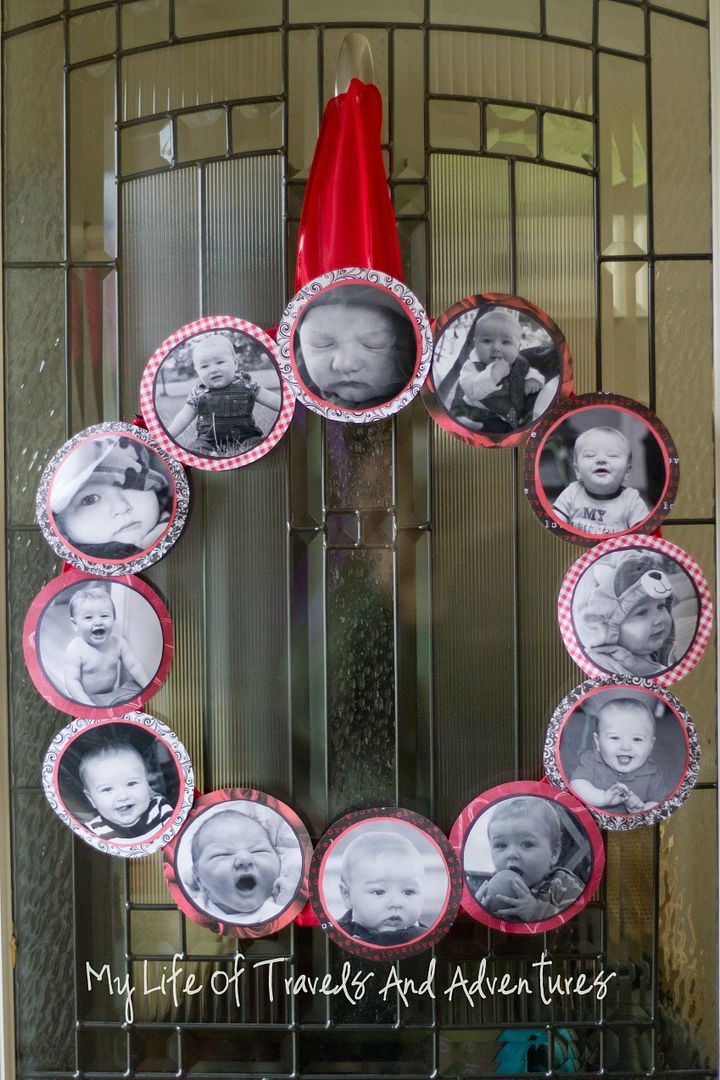 Tada