I found this recipe over
here
. I made a few changes as these come out of the oven quite most.
I have made them for several weeks now. All different kinds and flavors for the baby. He has gobbled them up all the same.
Ingredients:
1/2 c Whole Wheat Flour ( I have also used 1/2 oat flour/ground oats)
1 banana
Fruit of your choice. (The above picture has orange, raspberry and blackberry muffins)
1/2 tsp baking powder. ( Truth: I only remember this about half the time)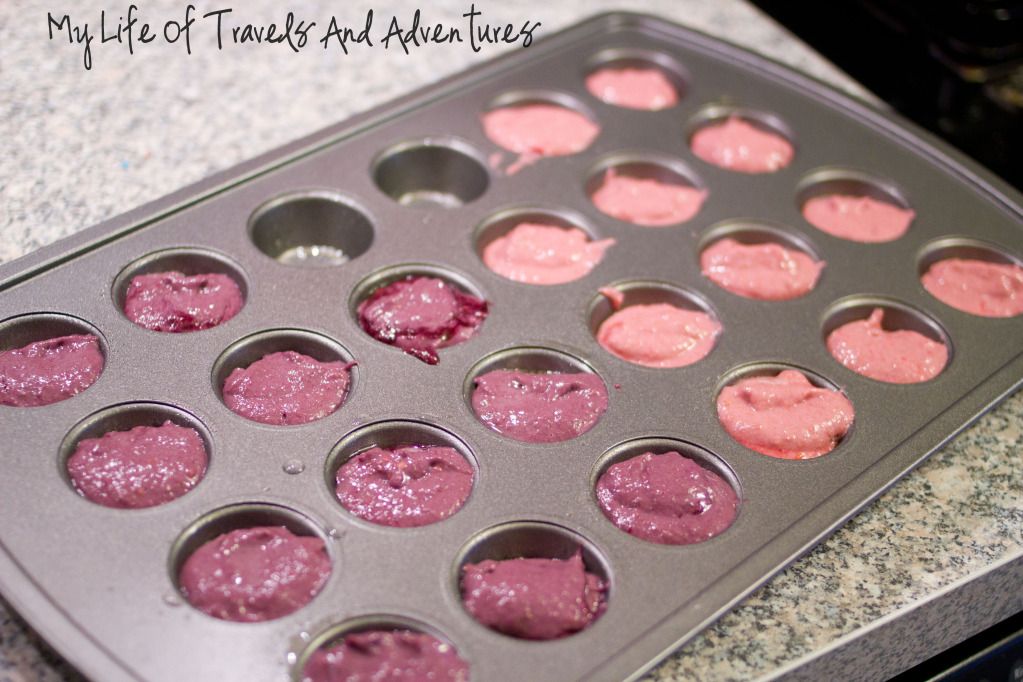 Instructions:
1. Puree the fruits in the food processor.
2. Add in the banana and puree again.
3. Add in the flour.
4. Spoon into a muffin pan. I use a mini muffin pan.
5. Bake at 350F for 15-20 minutes.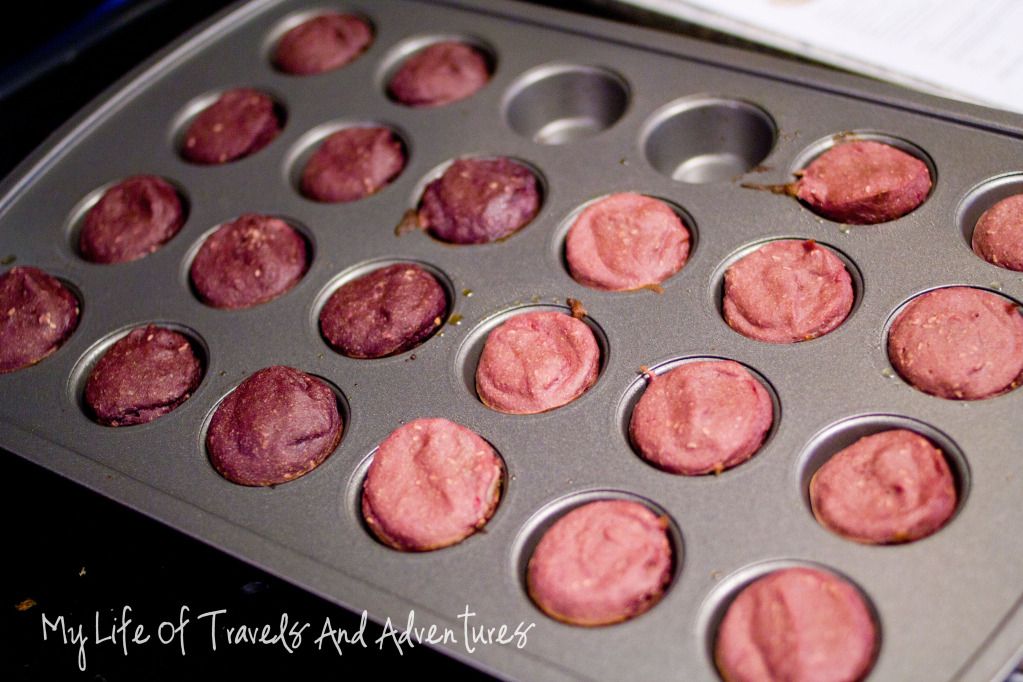 6. Eat/Freeze with 3/4 days.