Umm.. Where did 2012 go? How did my tiny little baby go from this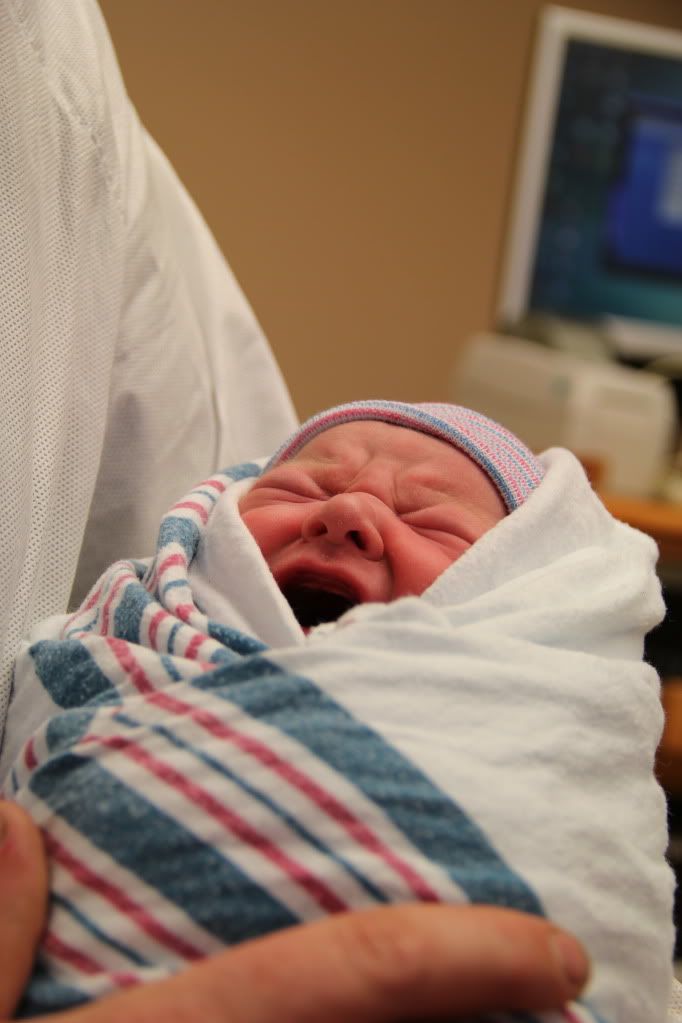 to this?
Just for the record. I don't like that this time is going sooo incredibly fast.
Anyway... One Year Old. Crazy.
Reid is now not only walking but running. Yes. I have a toddler. What?
Denial.
This past month he also had another ear infections (#2). Of course his fever hits (and gets higher after tyelnol) on a Sunday. So we had yet another ER trip. The whole Dr. referral to the ER means... We don't wait very long and because of the neutropenia we don't have to wait in the waiting room with all the other sick kids. Yay for private waiting rooms. Off topic.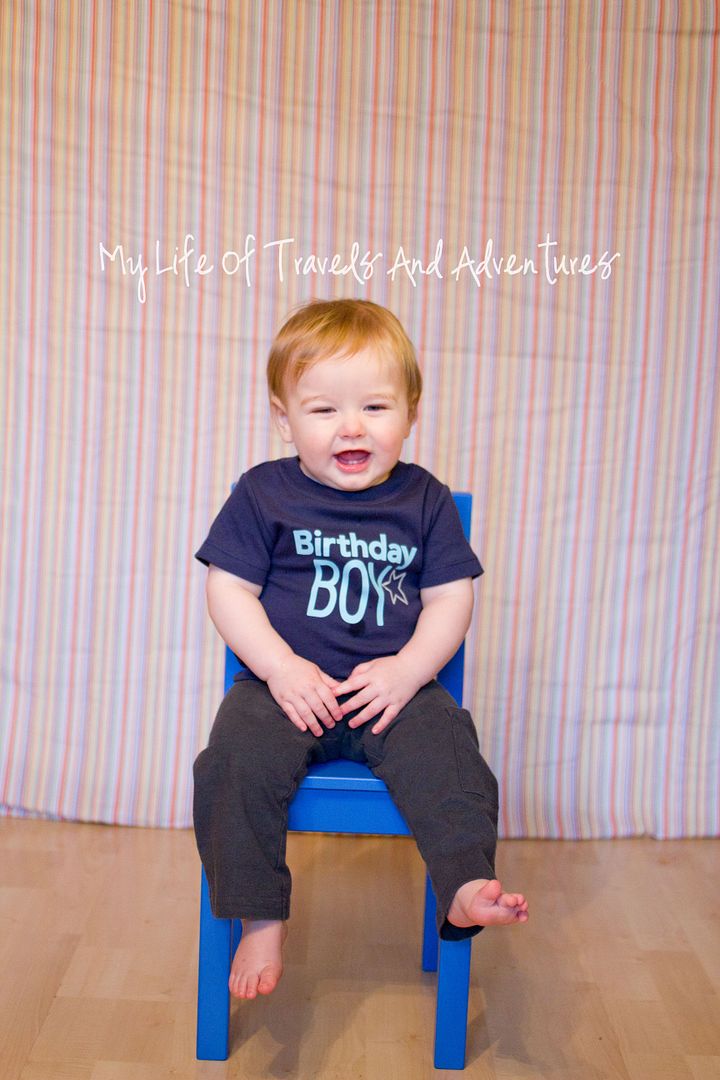 Reid is now offically off bottles. He had his last bottle on 12/21 at daycare. When he returned to daycare after the Holiday break... all his milk is in sippy cups.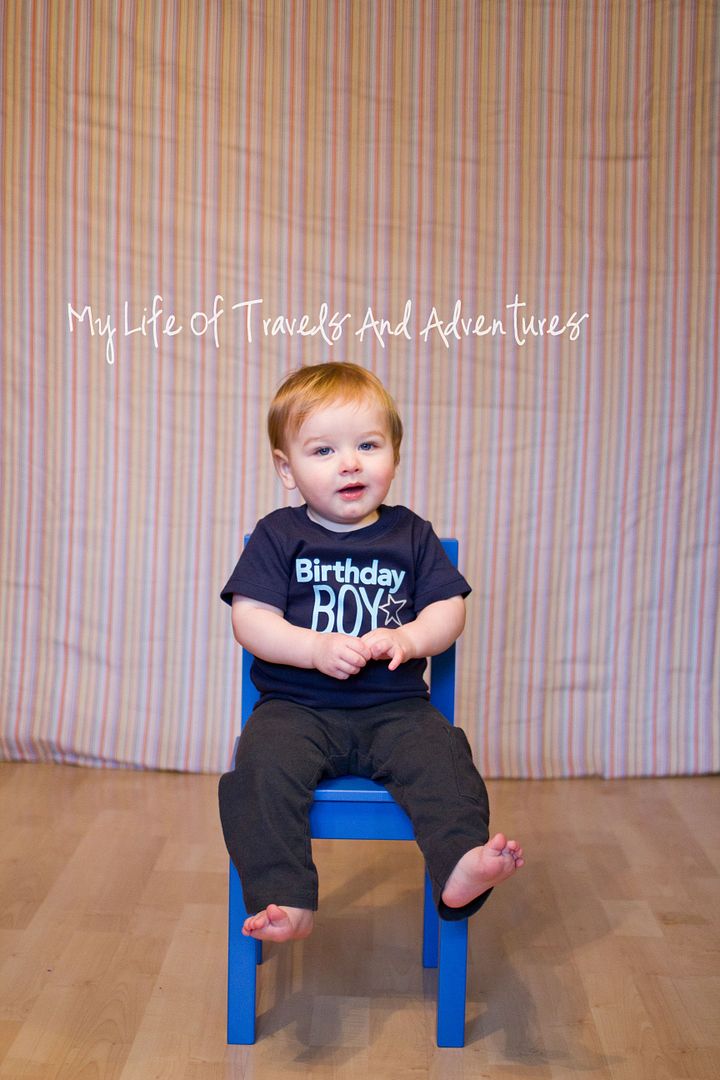 Let's talk about milk. He is still on all breastmilk. I have quite a stash in the freezer for him. He nurses once in the morning and twice before bed in the evening. He also is down to one (sometimes none) overnight nursing sessions.
This boy can eat. He loves peas. Like loves. He picks them up one at a time and devours as many as I will give him. He also loves fruits. That usually is all gone too. He still is hit or miss with pasta but eats pretty much everything else.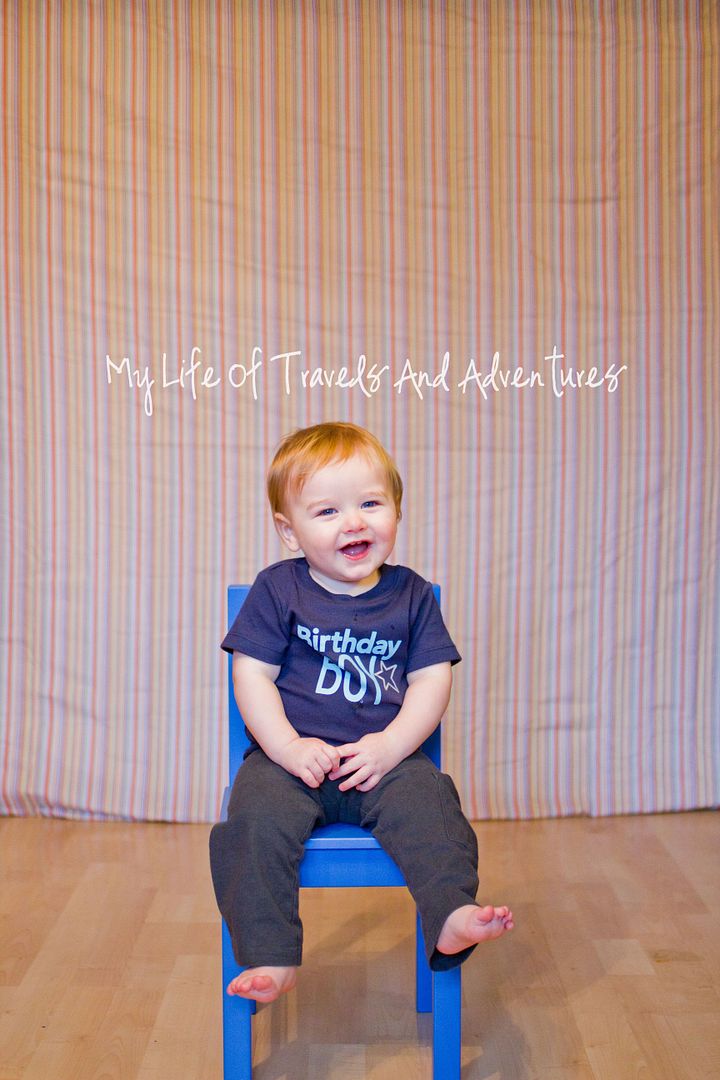 This month we celebrated Christmas for 4 days in a row (McGarveys, Smiths, Moores and Christmas morning with my family). Crazy. He is starting to actually play with toys.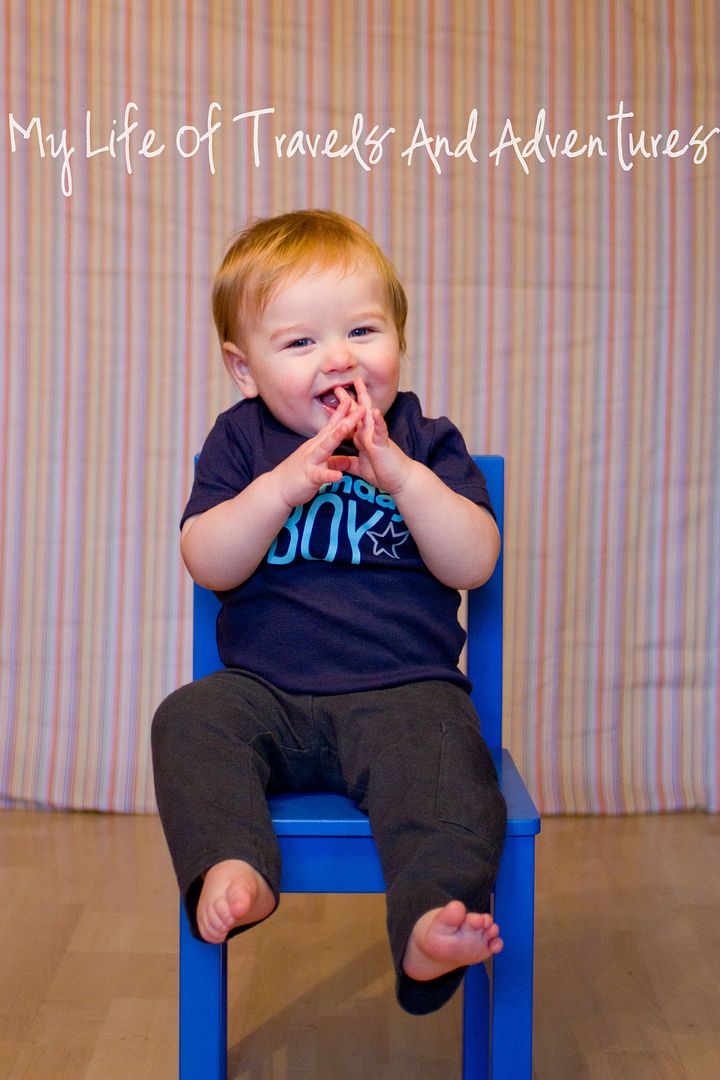 After the New Year, we did a couple nights of cry/whine it out with Reid. We would go to him each time and sing, talk, pat, shush but not pick him up. It took a couple nights but his sleep is sooooooo much better. He went from waking up every 2/3 hours all night to actually sleeping for 6/8 hours at a time. Hello, rested Momma here!
He is now the oldest baby in his room at daycare (by about 7 months). They others moved up a room after Christmas. He is not far behind and will be moving up soon.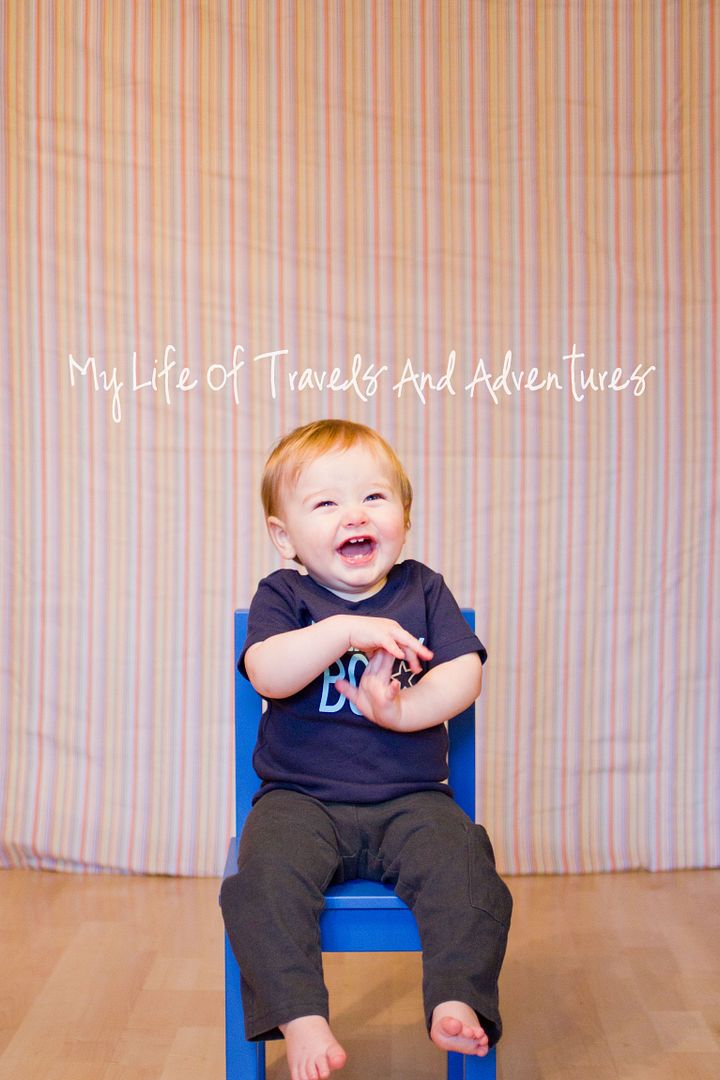 Right now he is cutting tooth number 5. So he is quite miserable and crabby.
Reid is still wearing 12 month clothing and 18 month pajamas. He fits into his size 3 shoes (barely) and has been wearing a cute pair of size 4's that he received for Christmas.
He now weighs 23.75 lbs and it 28.5 inches long. Guess he is no longer a little baby.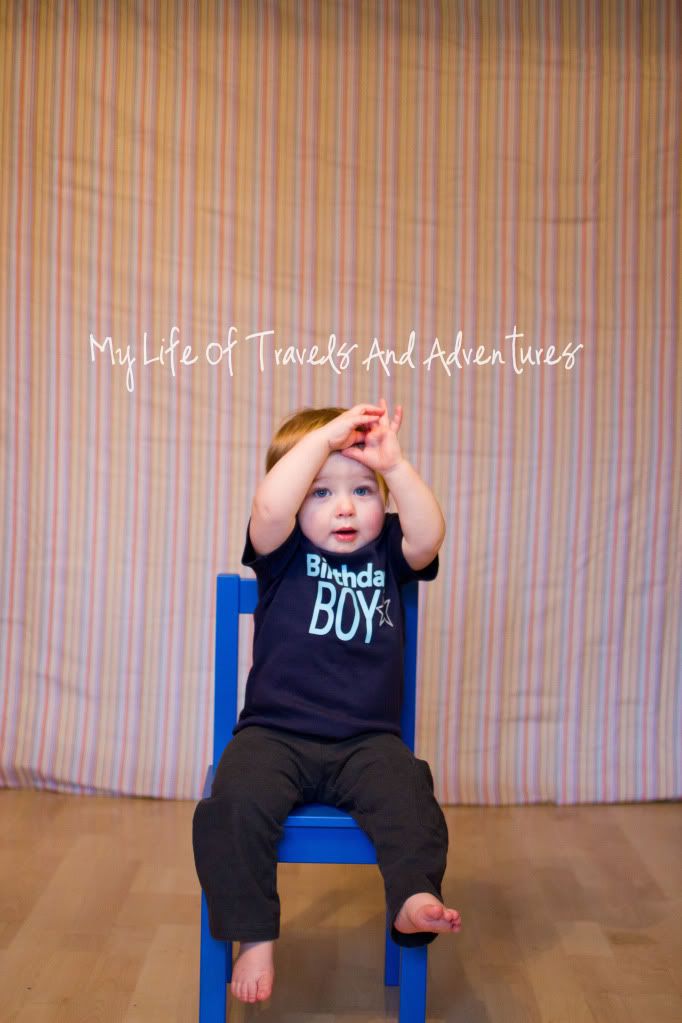 A new thing the past couple weeks is what can only be described as pre-tantrums. If you take something away from him, don't do what he wants, or for heavens sake, make him hold your hand while walking... He screams/cries. Sometimes he just sits down and has at it. I am not looking forward to these getting worse.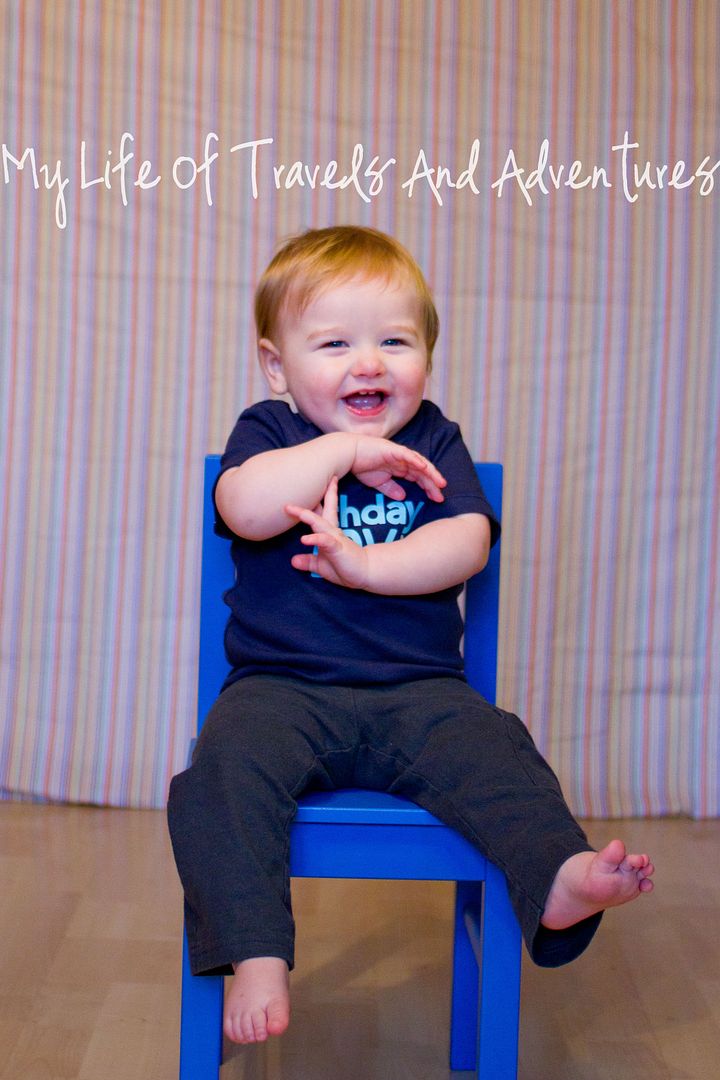 He is still not saying any real words. He babbles non stop. He will say dada and mama. But not really in context. He make a duh sound sometimes while looking/pointing at the dogs.
Speaking of... He loves to point at things. I am constantly naming random items in our house. Dog, cat, chair, door.... Over and over.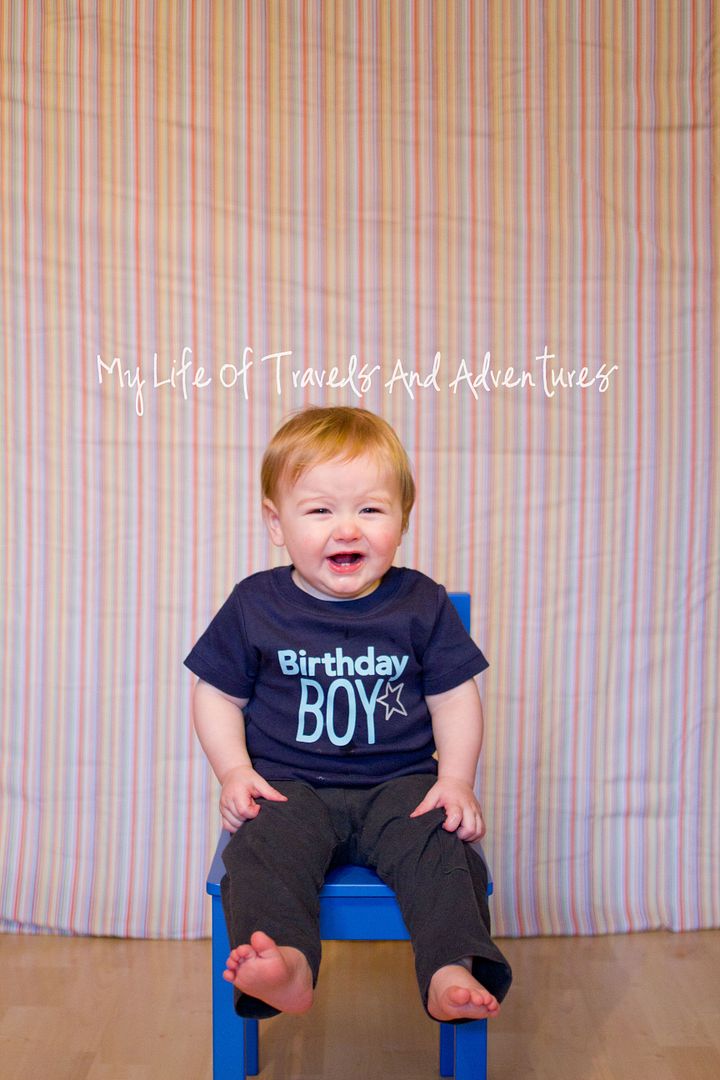 Oh and maybe the cutest thing ever... He finally waved Bye, Bye to me when I dropped him off at daycare (on his First Birthday no less). Each morning when I drop him off, I kiss him and hand him off to his teacher. I always say... Wave bye, bye. He never does. The other kids in his class have. He finally did it though.
What gets me is he has been waving for a long while now... At strangers in the grocery store, to Daddy when he leaves in the morning, at the dogs, when he says good bye to Granny and Grampa on the phone.... They all get waves. Mommy. Not so much.
Someday he will be way to eager to get rid of me. (I am hoping not for another say 20 years).