I didn't take very many pictures from the Birthday Party at house. Oops.
I did hang up the Happy Birthday Train Banner that I made.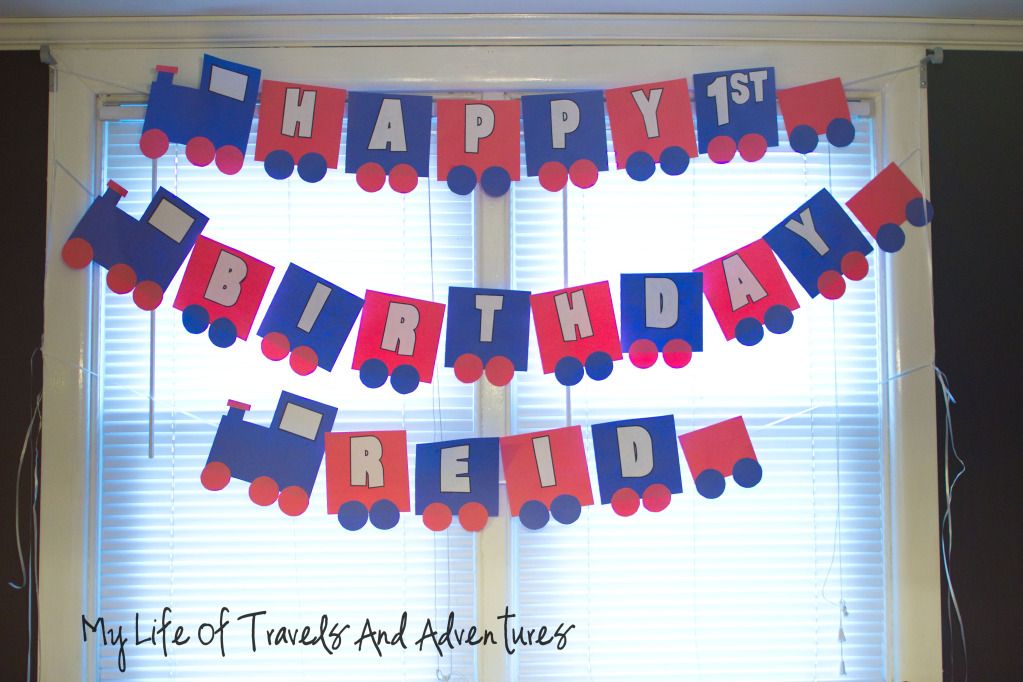 We went with the same cake style, but this time I made Reid's cupcake with white frosting.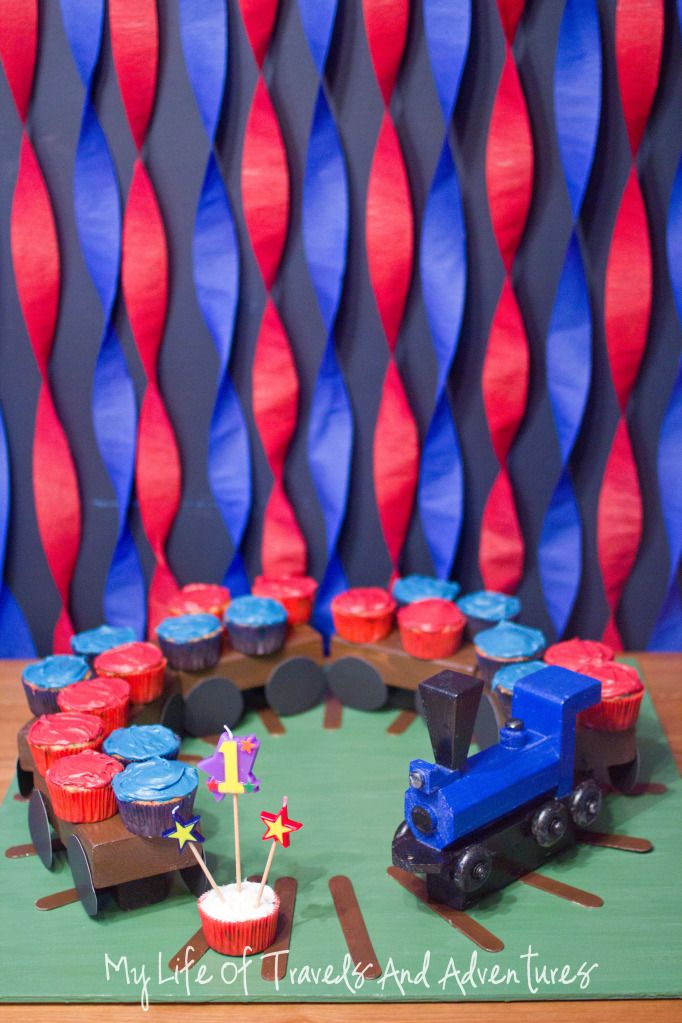 Here is the Birthday Boy waiting for Mommy to light the candles.
And while we were singing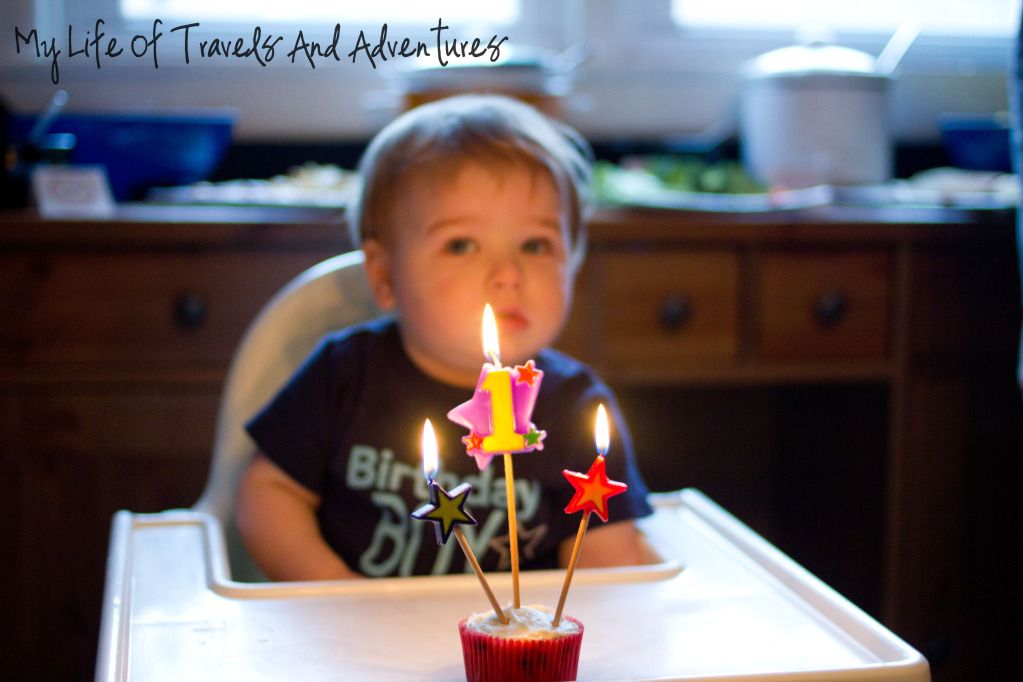 And then right after he reached for the candle and I snatched his hand back.
His hand didn't show any signs that it got burnt, I think I startled him more than anything. At least I hope.
We did get an okay family picture before Reid went to town on the cupcake.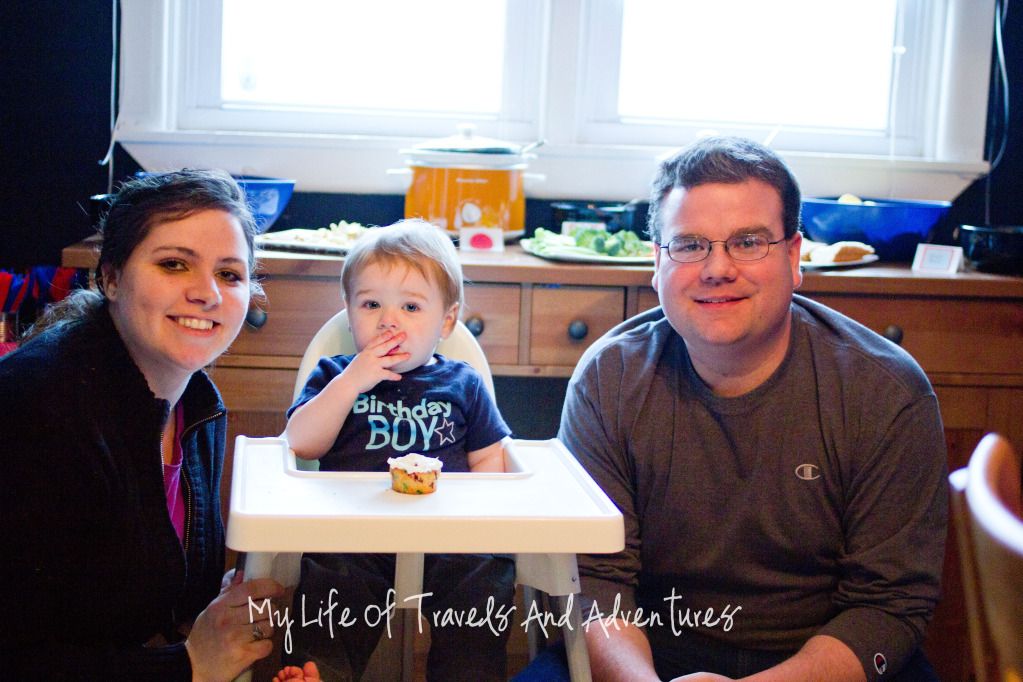 Not nearly as messy as the red frosting everywhere at Party #1, but cute.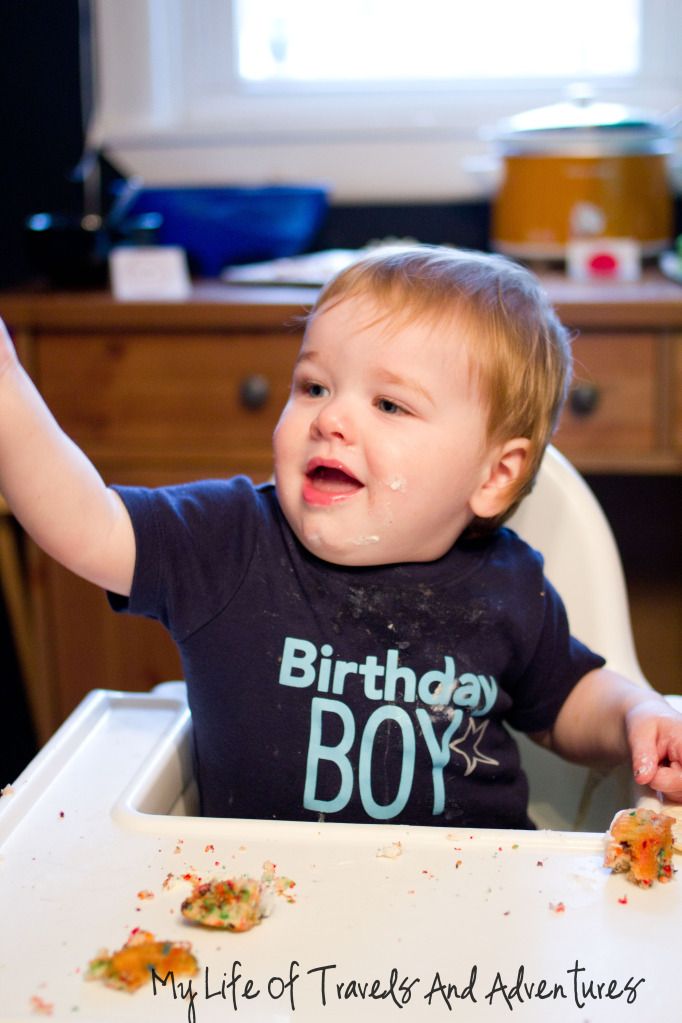 There ya have it. 2 parties for 1 very special little guy!