Ingredients:
1 (15oz) can of black beans, rinsed and drained
1 onion, chopped
1/4 C shredded carrot
3/4 C chunky salsa
1 Tbsp jalapenos, chopped
1/2 C plain yogurt
1 Tsp cumin
Blend and serve.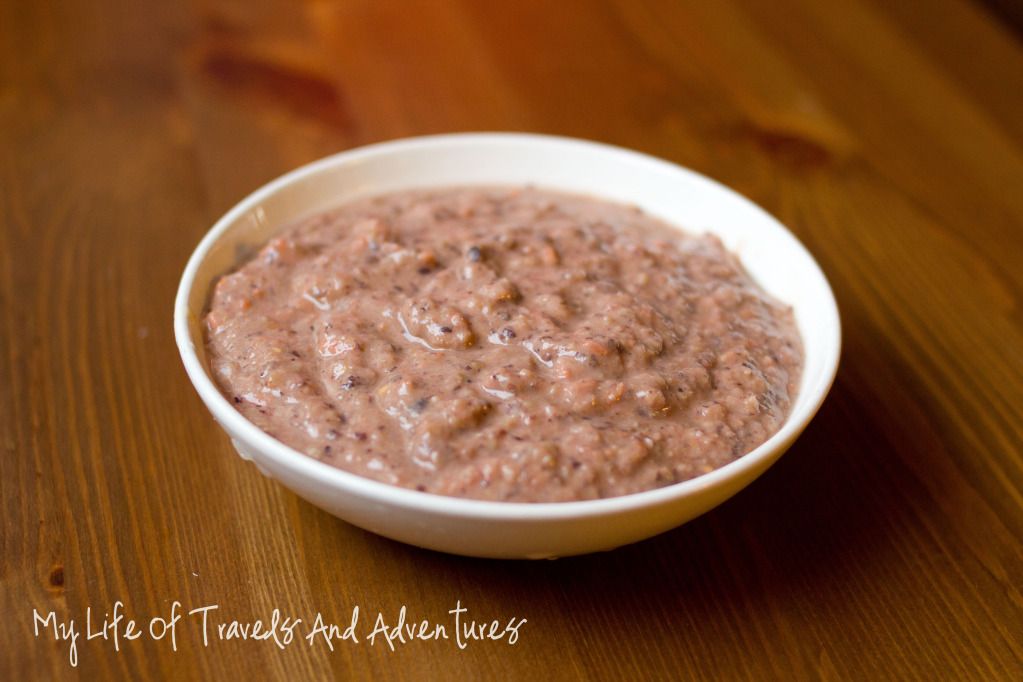 Original recipe found
here
. Original includes cilantro, lime juice, paprika, salt and pepper also.