I love "twinkle light" pictures. So for our Christmas card this year we went ahead and had a mini-photoshoot.
A quick 10 minute set-up with the following...


Supplies:
2 strings of white lights
Masking tape
Cardboard/Wall
White Sheet
One afternoon I quickly set up a twinkle light studio in the dining room.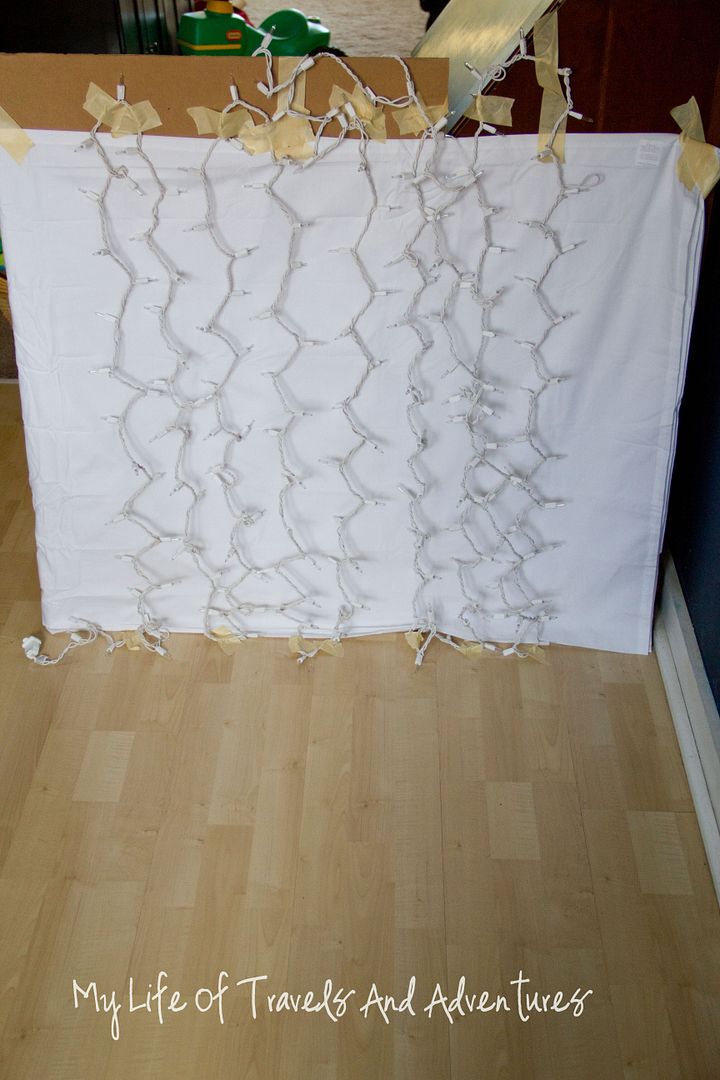 I used the desk already there and a piece of cardboard to tape up a white sheet. Then I taped up the christmas lights.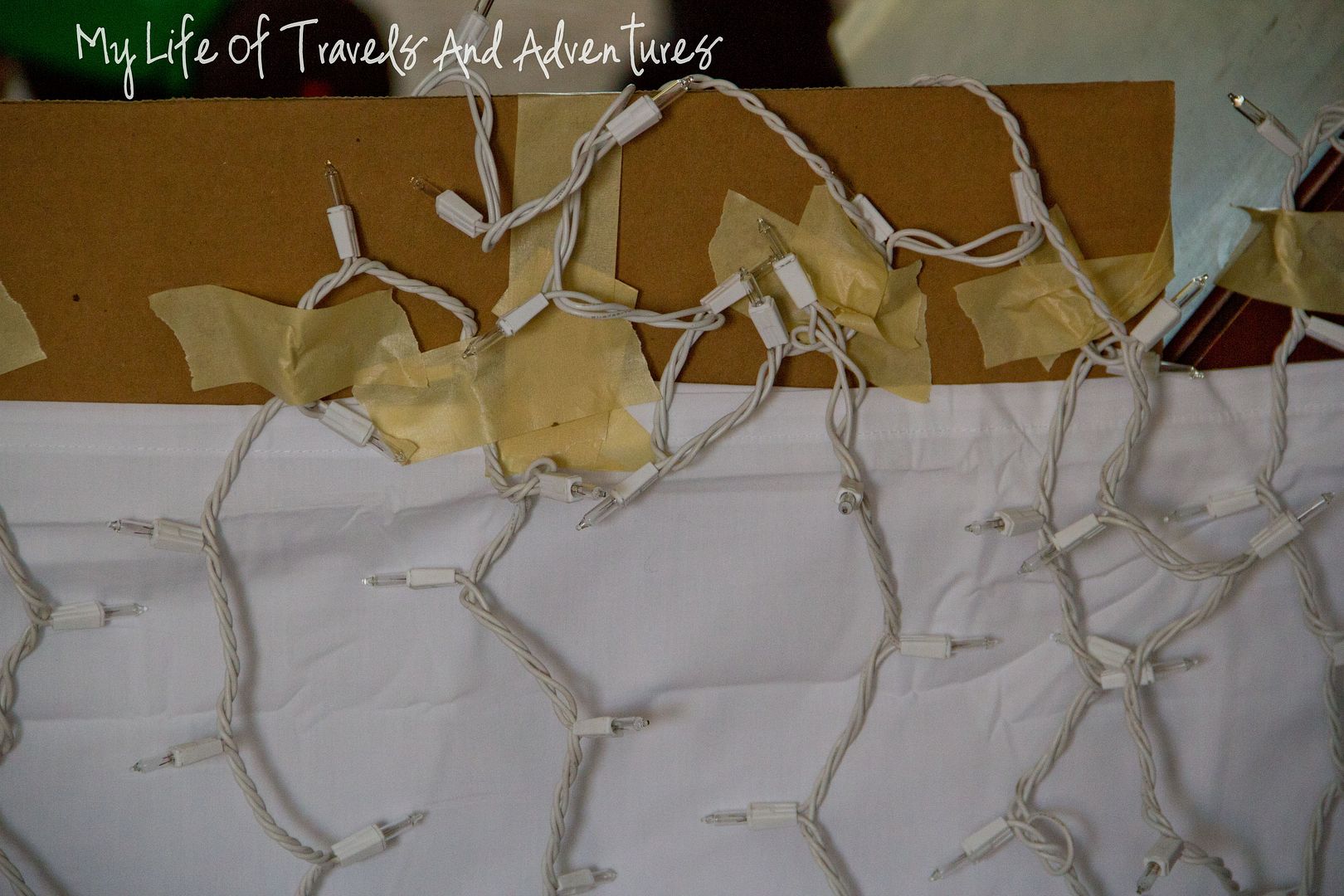 See nothing fancy at all..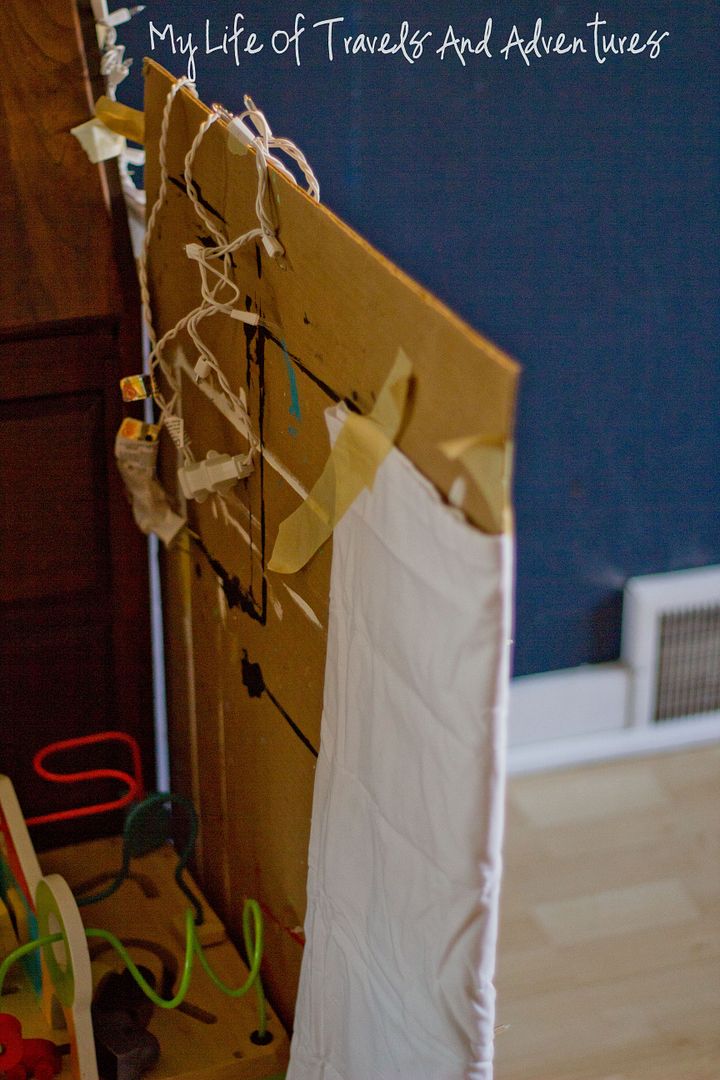 I used my 50mm lens at f/1.8 and 1/200... due to the lighting in the room I was between ISO 400 and 800 on all the pictures.
I tried to keep Reid about 3 to 3.5 feet from the backdrop and I moved to the far end of the dining room.
Of course, with a moving baby that was not always possible.
After a few shots with my test owl, I was ready to get a cute picture for our Christmas Card.
I love this face!