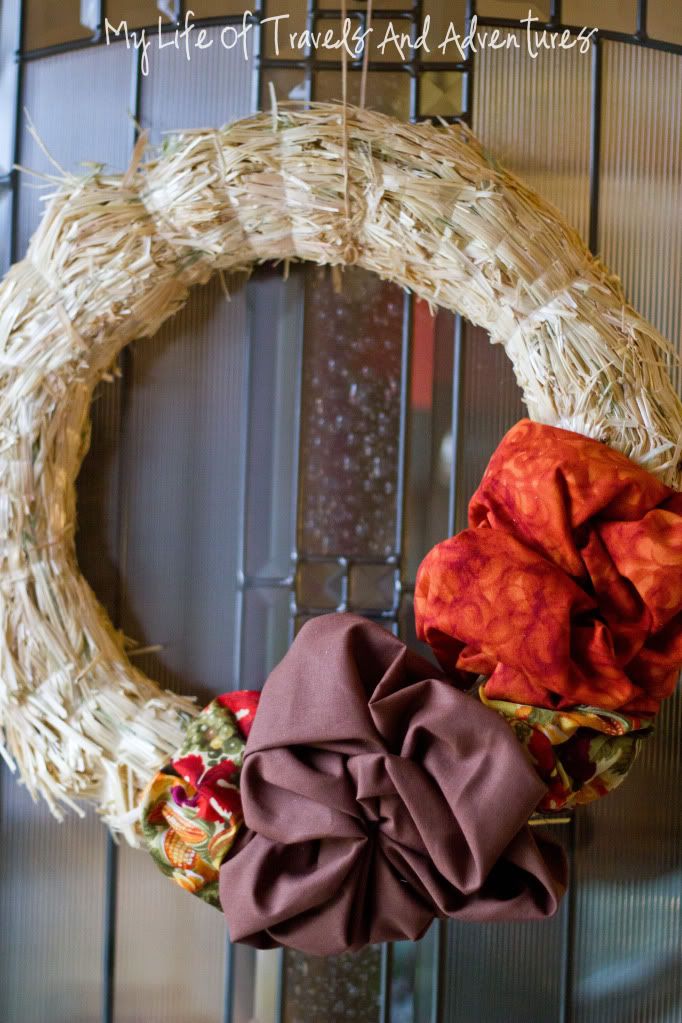 I am a sucker for wreaths/decorations on our front door. I don't know why. We don't get very many visitors but I like wreaths and door decorations.
For Halloween, we alternated between a sparkly trick-or-treat sign and a glow-in-the-dark skeleton. But now, that Halloween is over, I was lacking a door decoration.
So when Joann's was having a nice sale (and offered at 25% off everything coupon) I headed out (by myself none the less) and stocked up on lots of crafty things.
After Reid went to sleep one night, I busted out my hot glue gun, some thread and a needle and got crafty!
I started with a straw wreath (it was messy) and three 18" square pieces of fabric
The first square, I "sewed" into a little fluff ball. The second square, I hot glued (much easier) into a fluff ball. The third square, I cut into three pieces and hot glued into tiny fluff balls.
Then I hot glued them onto the wreath. Simple.
Some thread to hang it on the door and it was complete.
Total price: $ 6.50
Total time: 30 minutes