Well I have made a few changes and added a few things but ultimately ended up with a pretty decent cleaning schedule.
I made a quick table on the computer and glued it to a sheet of construction paper.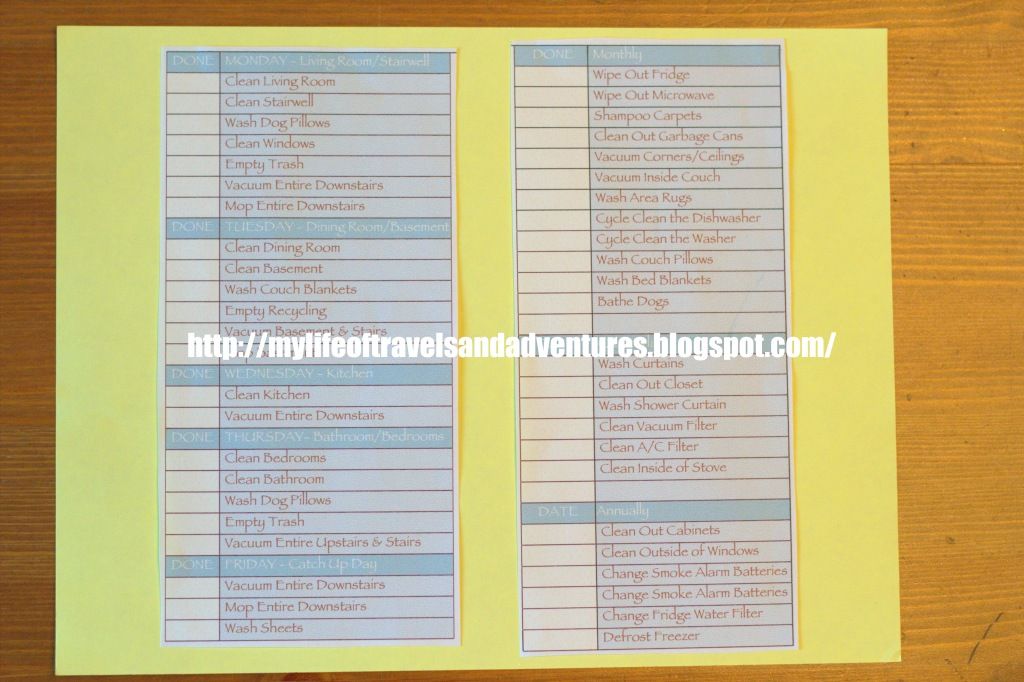 I laminated it and stuck it on the side of the fridge.
On the left is a daily schedule, on the right is a monthly, quarterly and annual cleaning projects. By having it laminated I can quickly check off the tasks with dry erase markers.