Up until the past week Reid hasn't really tolerated tummy time at all. I was lucky if I could get him to stay on his tummy for 2 minutes at time and usually ended up with 5-10 minutes of tummy time for the entire day.
Well this past week or two he has started handling more tummy time. Well last week
he rolled over for the first time
and now enjoys tummy time for 5 minutes at a time. I have no idea what is different but I am just going with it.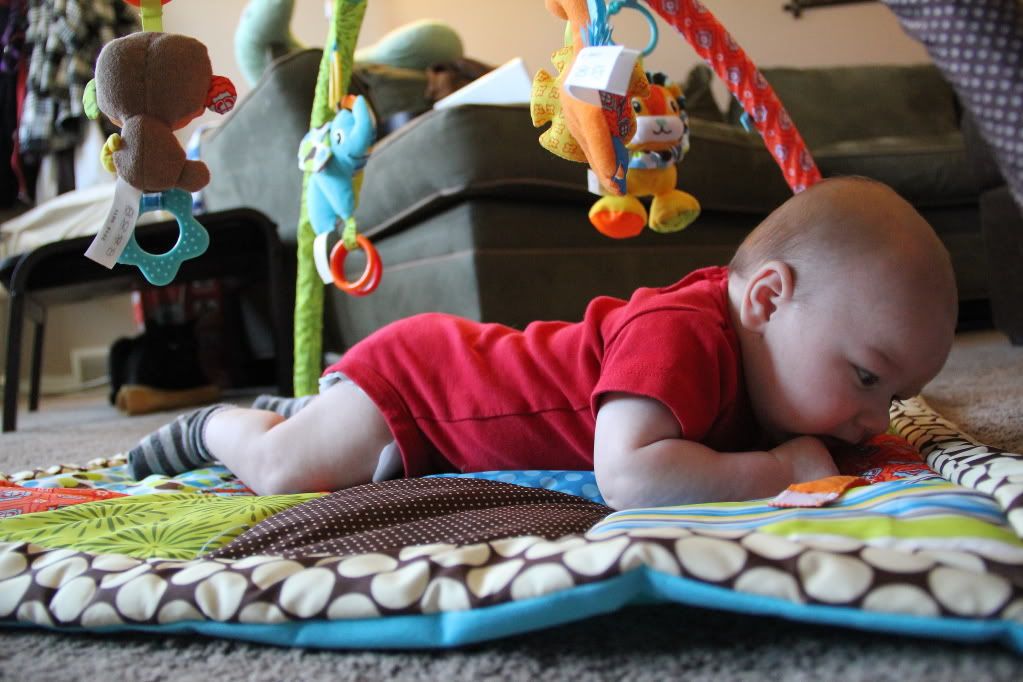 Anyways, tummy time makes for some cute pictures of his face.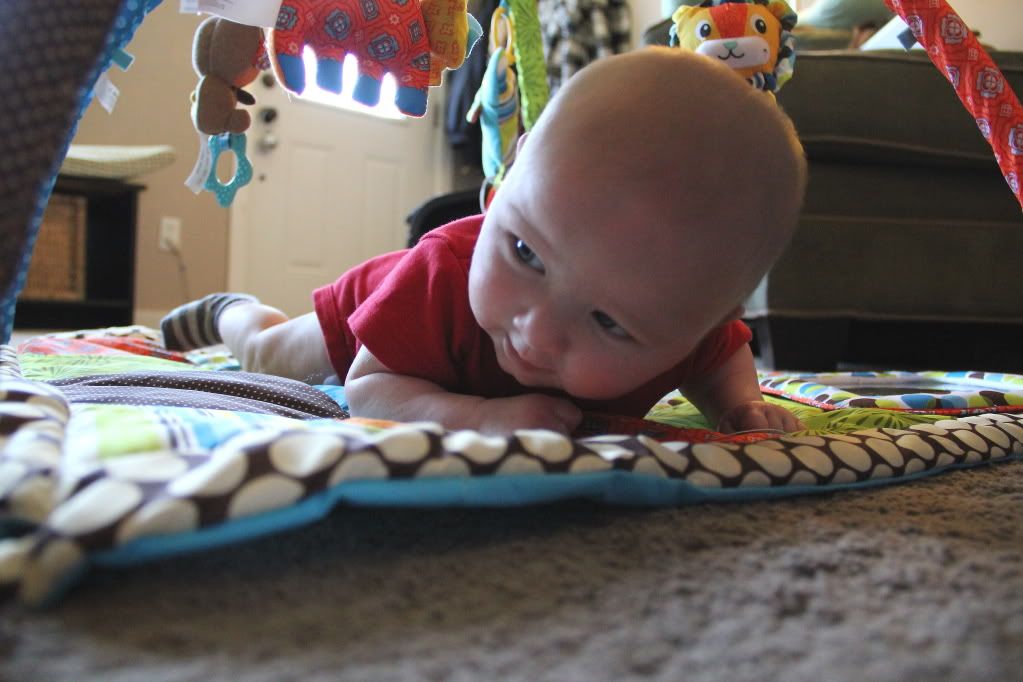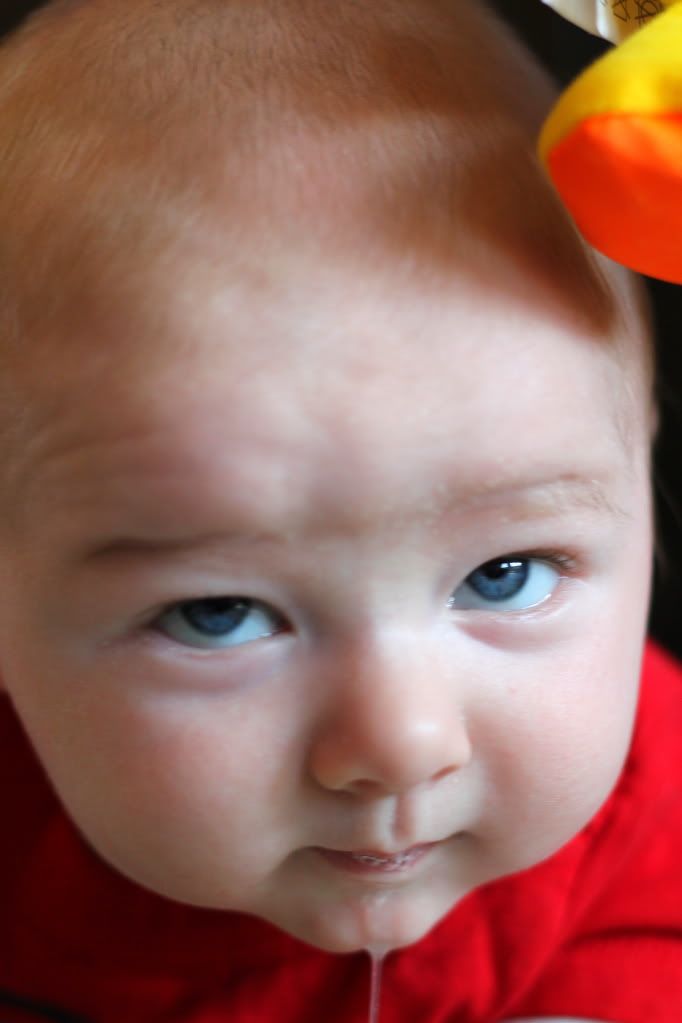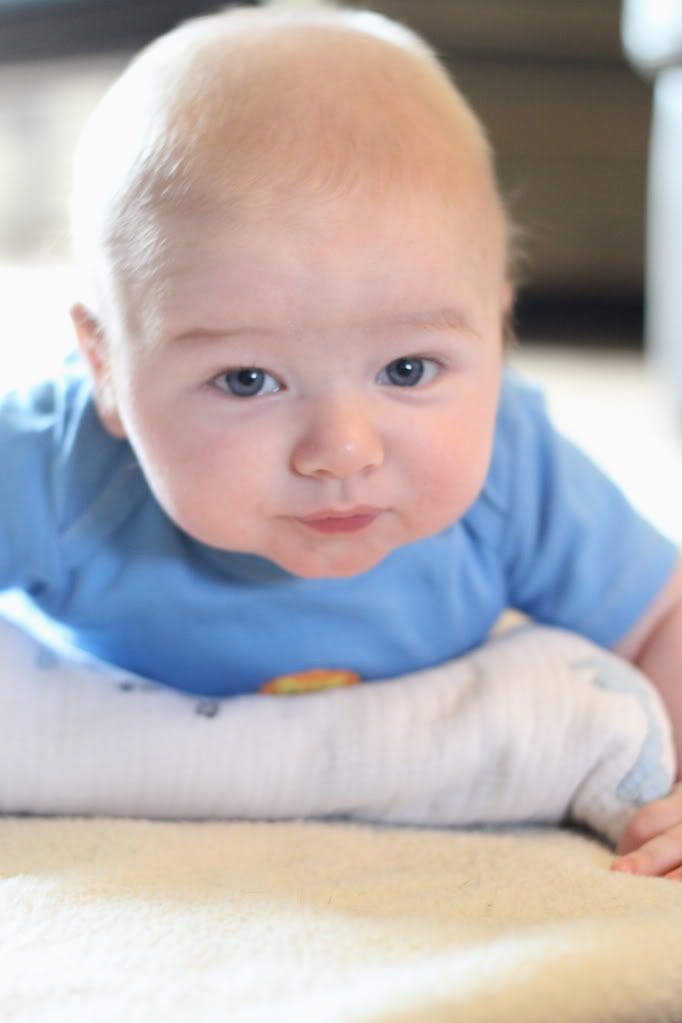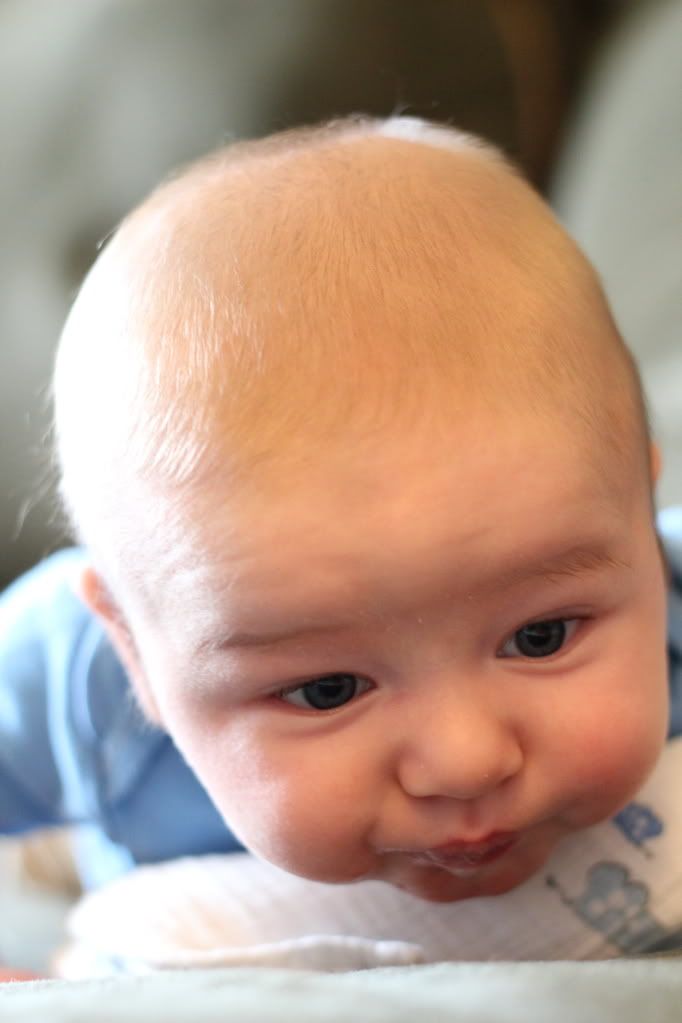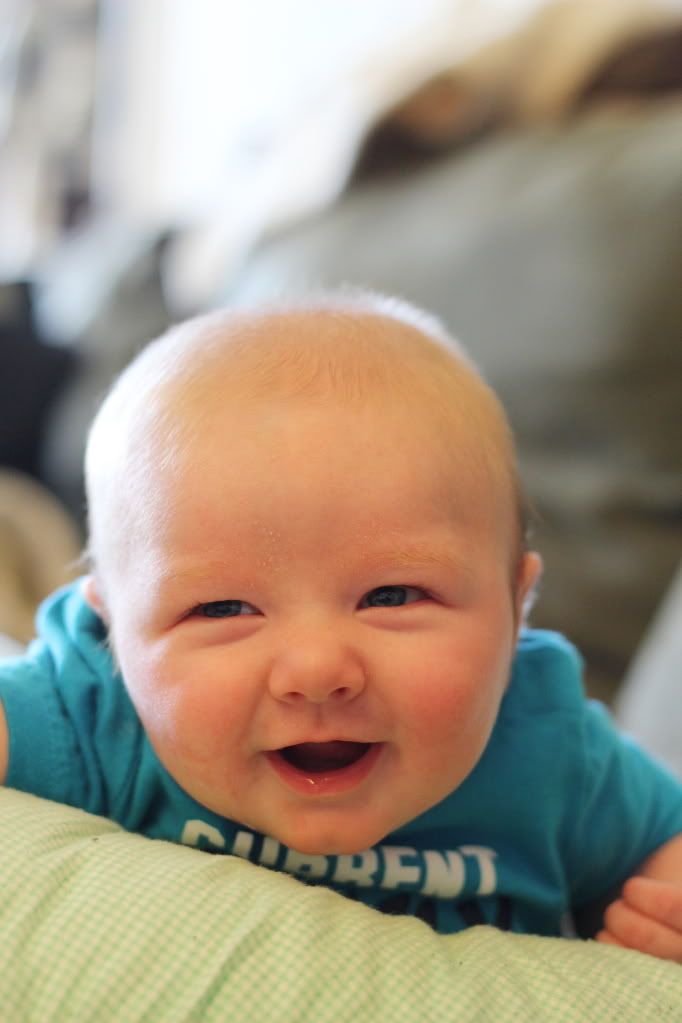 However it often switches to screaming.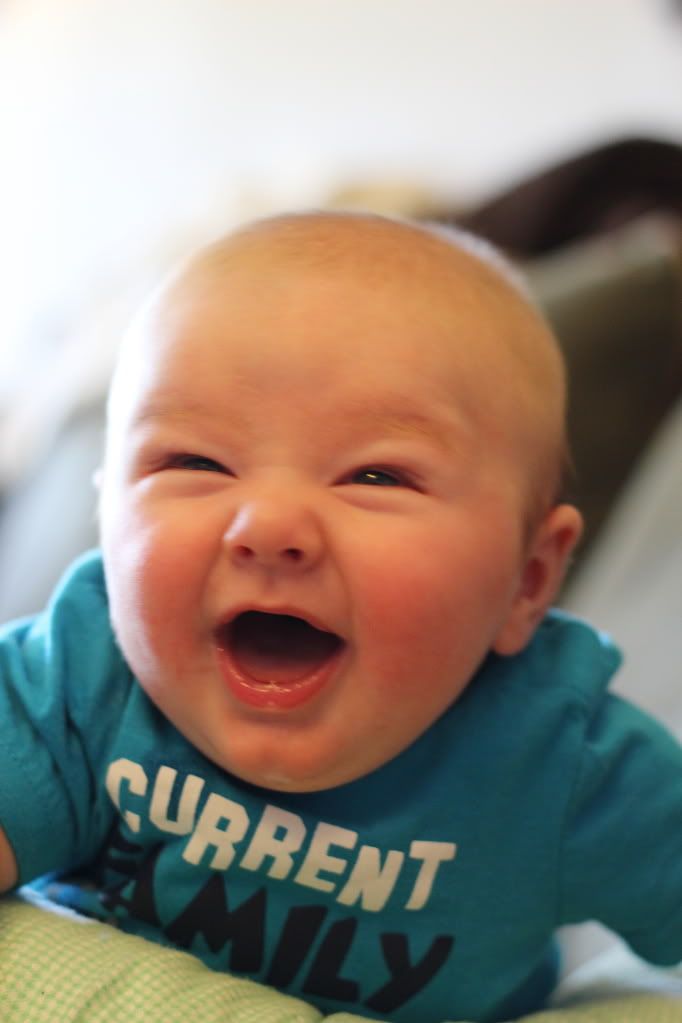 He loves when daddy plays with him too.