I have no idea what these cookies are called, except for good. This recipe came from Neil (way back in 2003) and he called in Mmm... Cookies, so that is what I will too.
Ingredients:
1 cup butter
2 cup flour
1 tsp soda
2 1/2 cup oatmeal
12 oz chocolate chips
1 cup brown sugar
1/2 tsp salt
4 oz hershey bar (grated)
2 eggs
1 tsp baking powder
1 tsp vanilla
Instructions:
1. Measure oatmeal and blend into a fine powder.
2. Cream the butter and both sugars together.
3. Add the eggs and vanilla.
4. Mix in the flour, oatmeal, salt, baking powder and soda.
5. Grate the hershey bar.
6. Add the hershey bar and chocolate chips.
7. Roll into 1in balls and place 2" apart.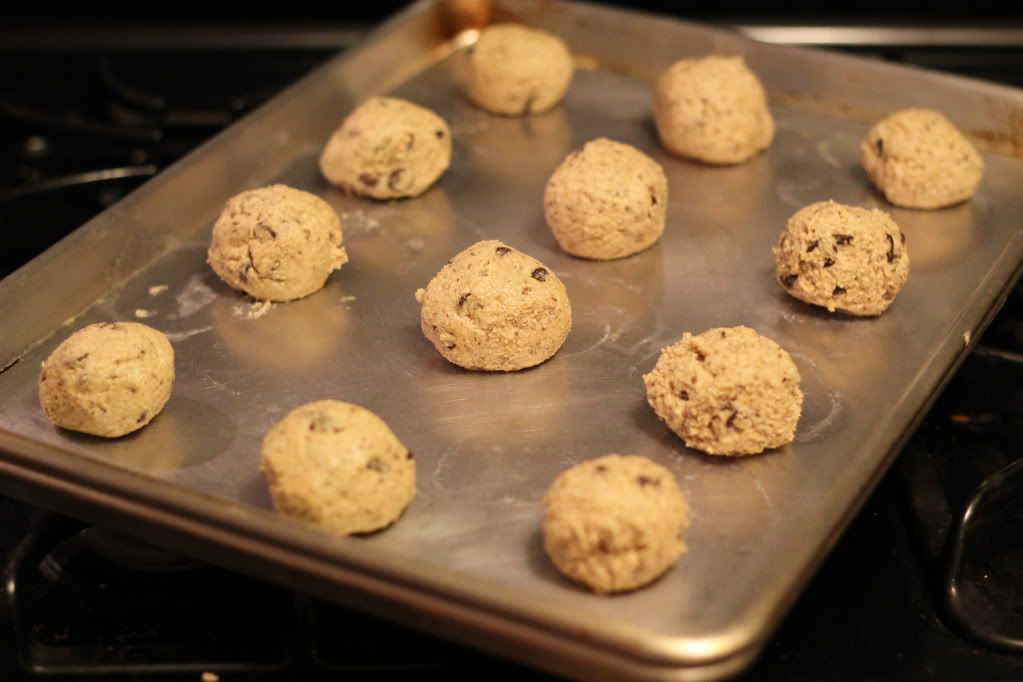 8. Bake for 12-14 minutes at 350F.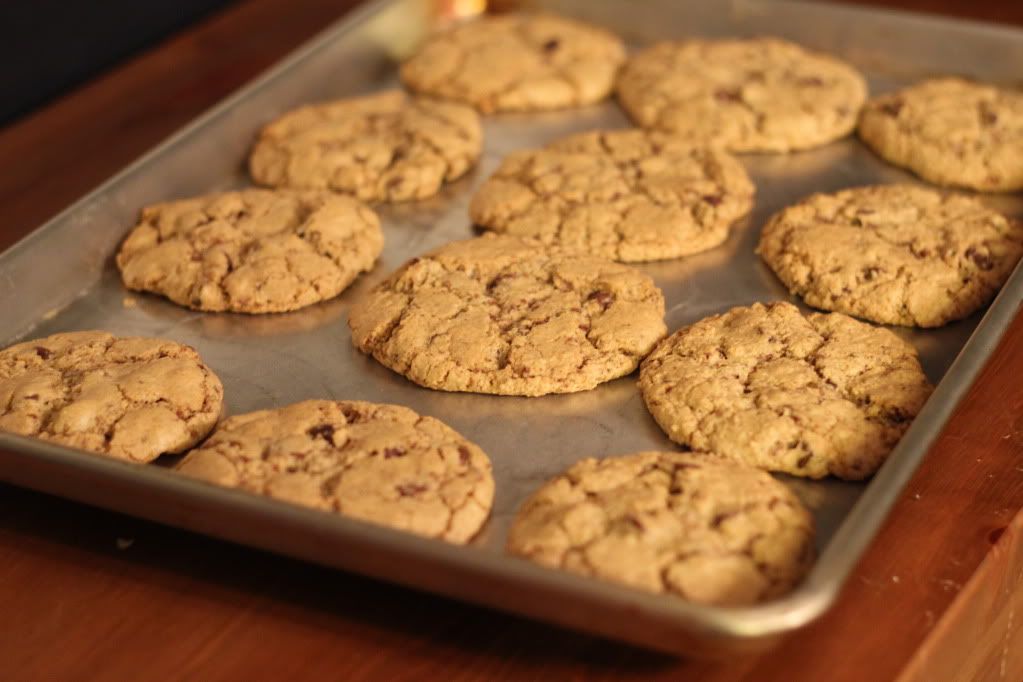 Enjoy!