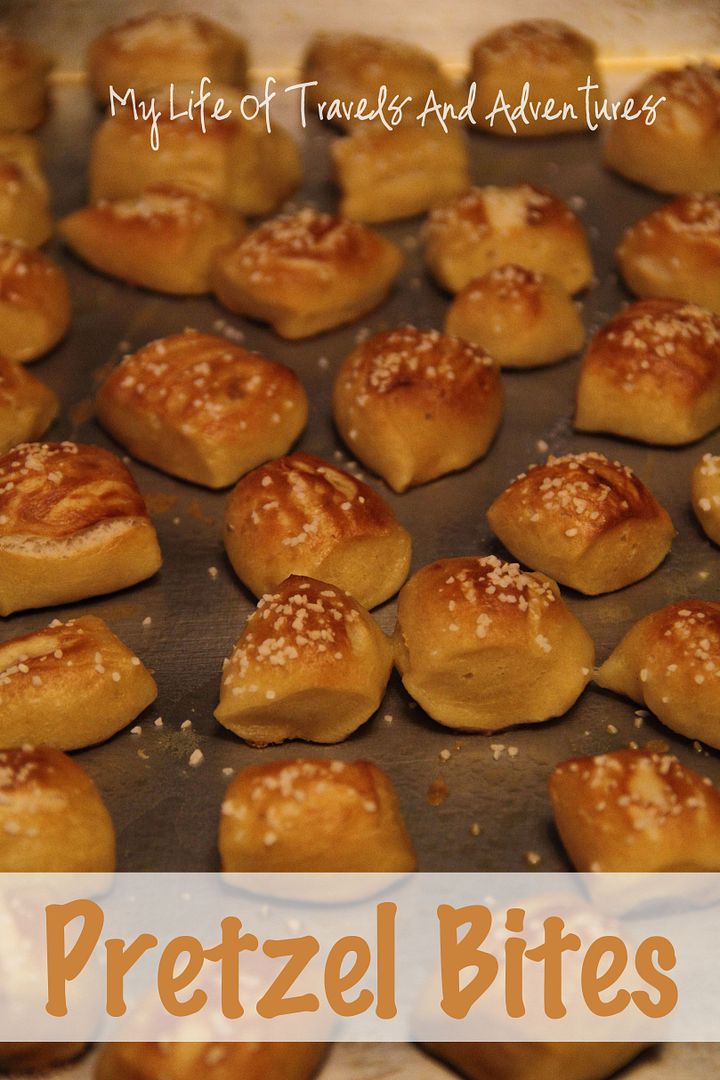 I saw this recipe a while ago and finally got around to making them this week. I did make a few changes from the
original recipe
.
Ingredients:
1 1/2 cups warm water (around 110F)
2 Tbsp packed brown sugar
2 1/4 tsp active dry yeast (1 pkg)
6 Tbsp melted butter
1 1/2 tsp salt
4 1/2 cups flour
2 Tbsp canola oil
1 1/2 quarts water
1/4 cup baking soda
1 egg
1 Tbsp cold water
Coarse salt
Directions: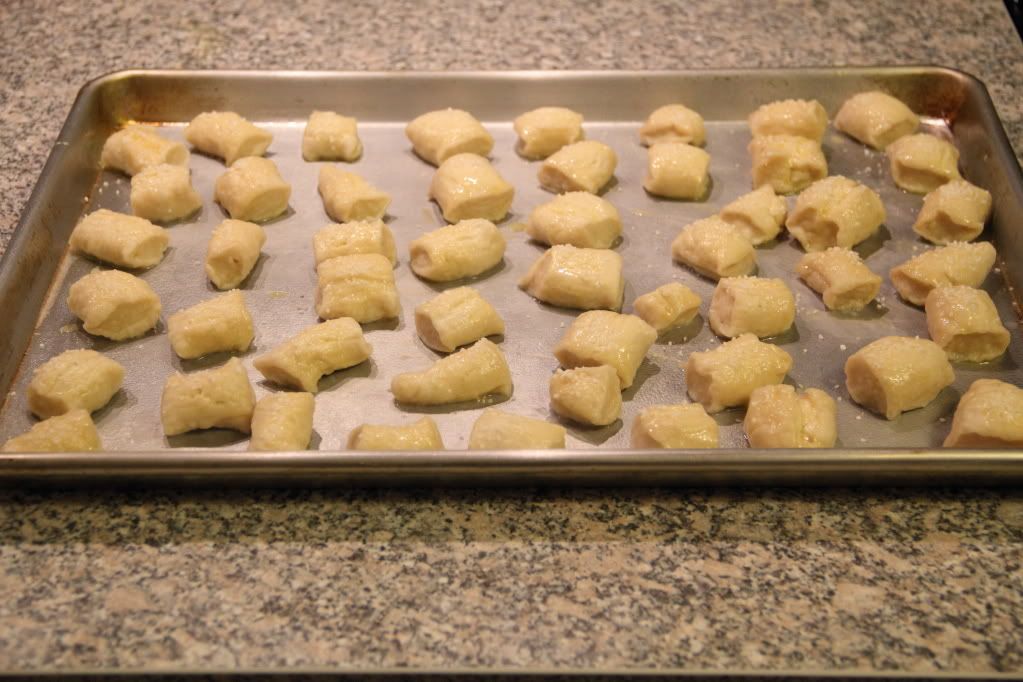 Combine the water, sugar, yeast, and butter in a large bowl. Mix with a dough hook until combined.
Let stand for 5 minutes.
Add the salt and flour. Mix on a low speed until combined. Increase the speed until completely combined and the dough pulls away from the side of the bowl (about 3-4 minutes).
Oil a separate bowl with the canola oil. Add the dough and turn to coat with oil.
Cover with a towel and let rise in a warm spot until the dough doubles in size (about 1 hour)
Preheat the oven to 425F.
Bring the water to boil in a large pot. Add the baking soda.
Divide the dough and roll each piece into a long rope.
Cut the dough into bite size pieces or make cute little pretzels.
A couple at a time, place the pretzel pieces into the boiling water mixture for about 30 seconds.
Remove with a slotted spoon and place onto a sprayed baking sheet.
Mix the egg and cold water together and brush over the pretzels
Sprinkle with salt.
Bake for 15-20 minutes (until golden brown)
These are so yummy!