I finally bit the bullet and ordered some paper lanterns for the baby's room. I knew that I wanted them to hang above the changing pad on the dresser but I was procrastinating.
I ended up ordering 18 paper lanterns in green, blue and white from lunabaazar. The price was just too good. $28? Sign me up.
They arrived a few weeks ago and I procrastinated more. We finally got around to installing the lanterns.
First we had to "make" all the lanterns. Which lead to stacking them. Neil made this little tower.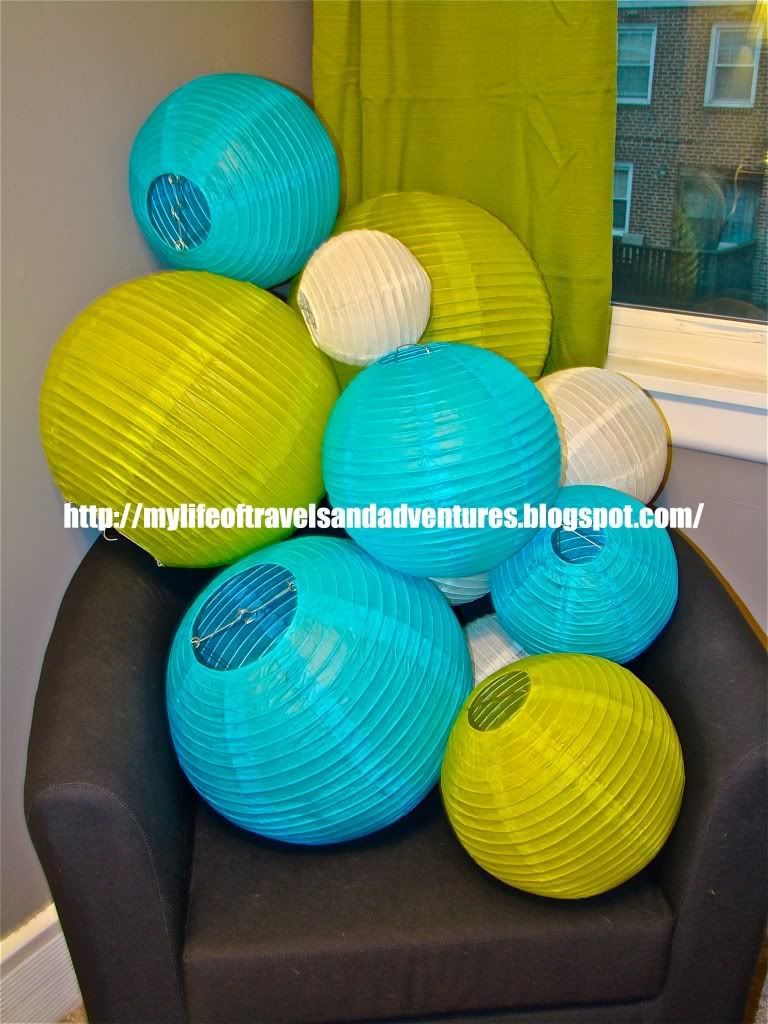 Molly was quite impressed with my pile.
It took me a while to figure out how to lay out the design I wanted. I just could not picture them hanging with out seeing them. So I improvised. Enter the baby gate with use for the dogs.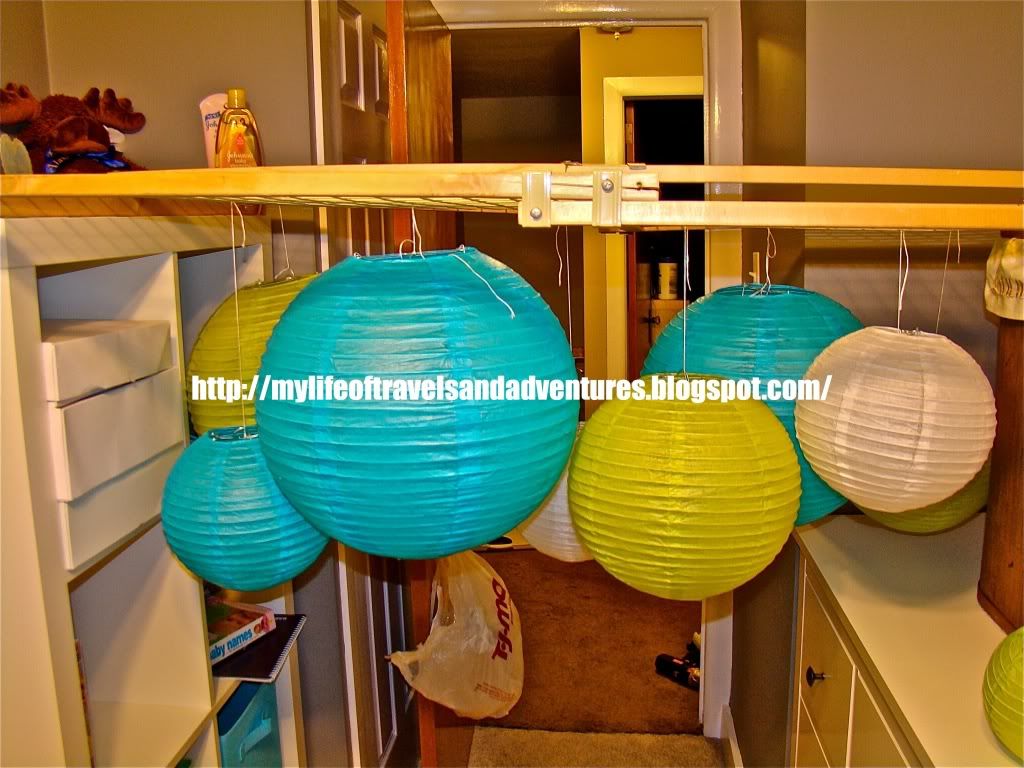 It took a while to lay out a design that I liked. From there it was Neil's job to hang the string by white pushpin from the ceiling.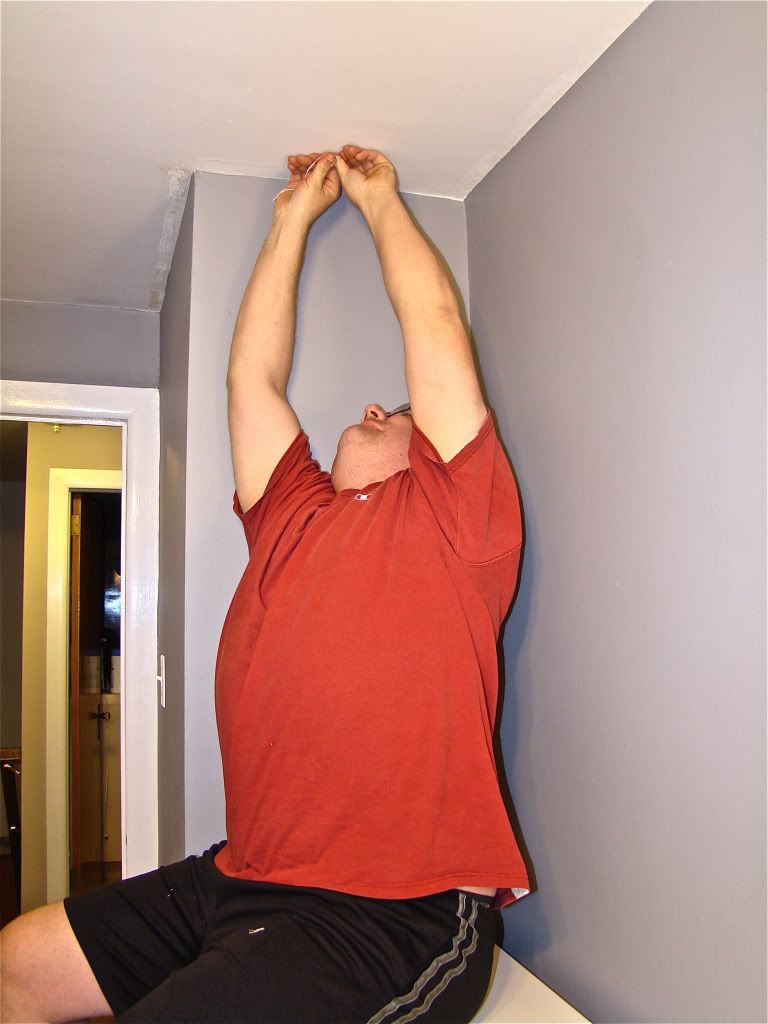 I took some pictures as Neil was installing the lanterns. One done!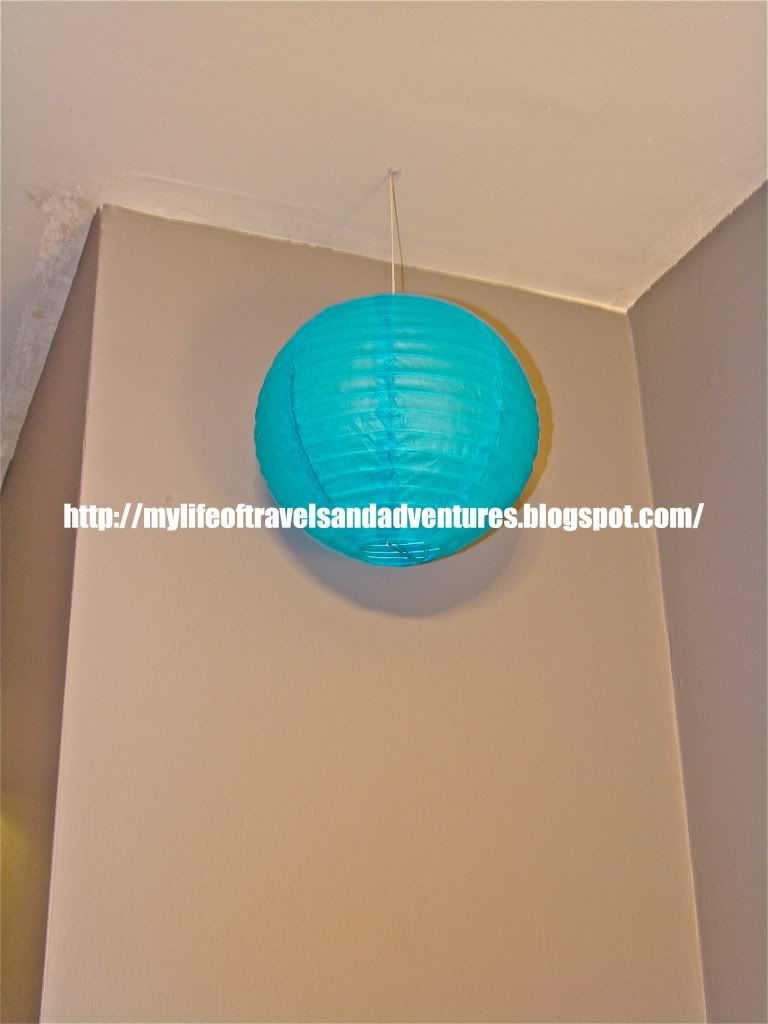 Of course our supervisor, Molly, was on hand to make sure we did a good job.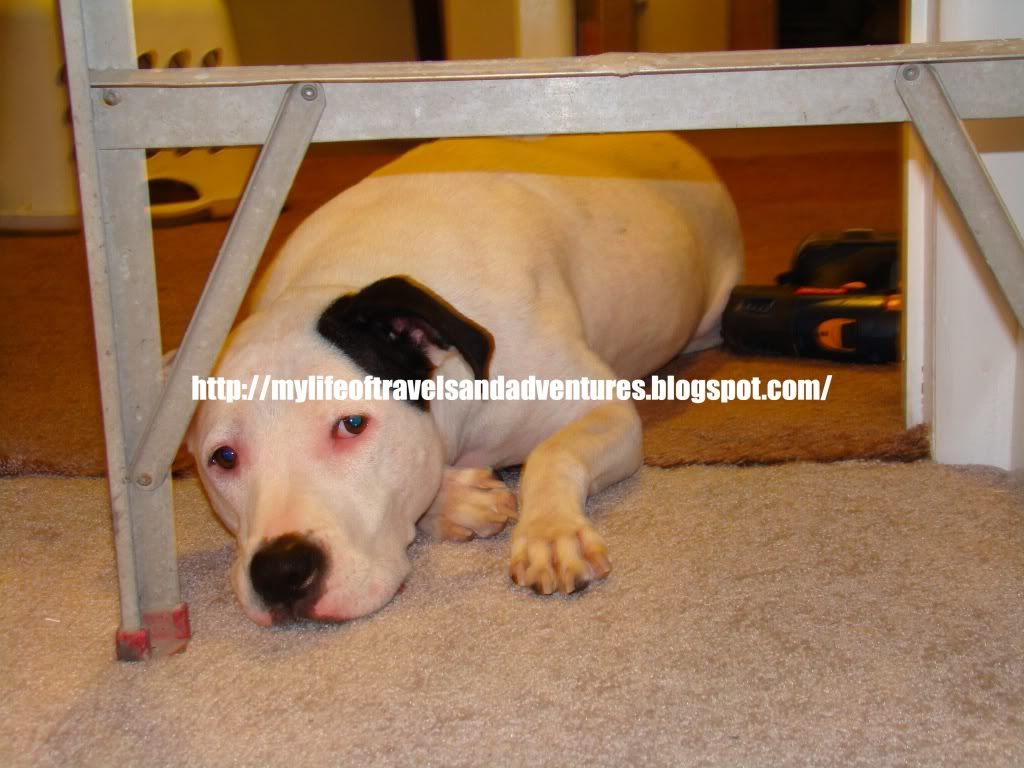 Oh yeah, Neil wanted me to take a picture of his blue thumb. Well I never saw his thumb turn blue but he still complained.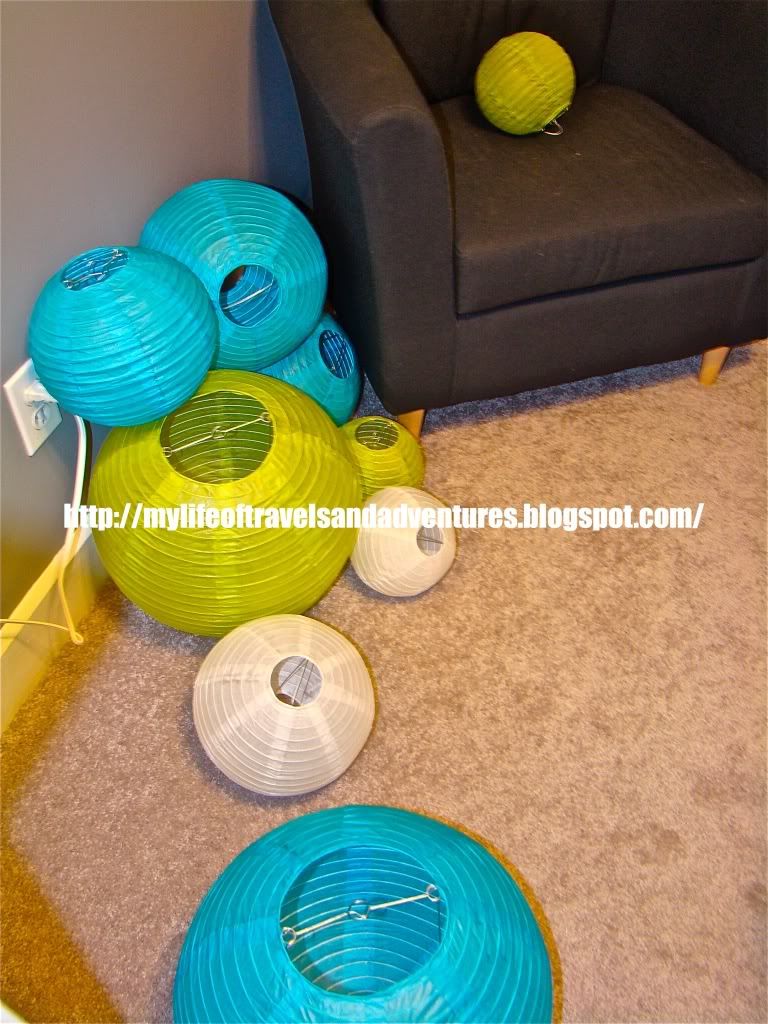 Which led to pictures like this. Yeah, Shiloh stayed downstairs the entire time (eating a blow pop) while Molly would not leave our side.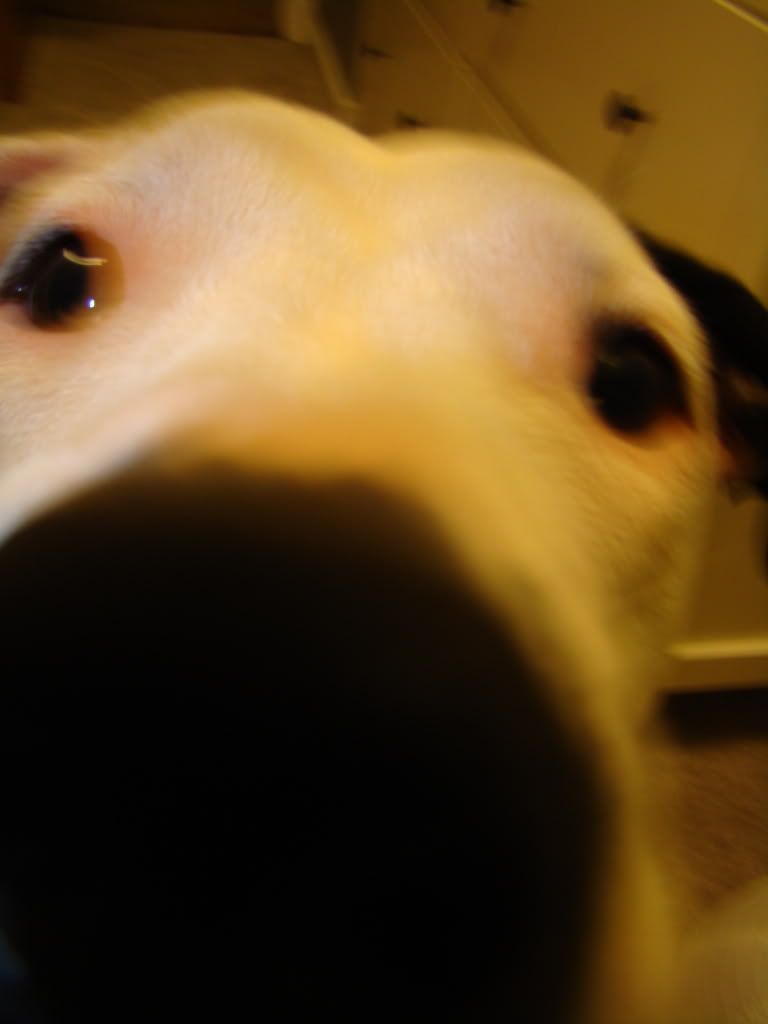 Finally, everything was in place and the finished product was photographed.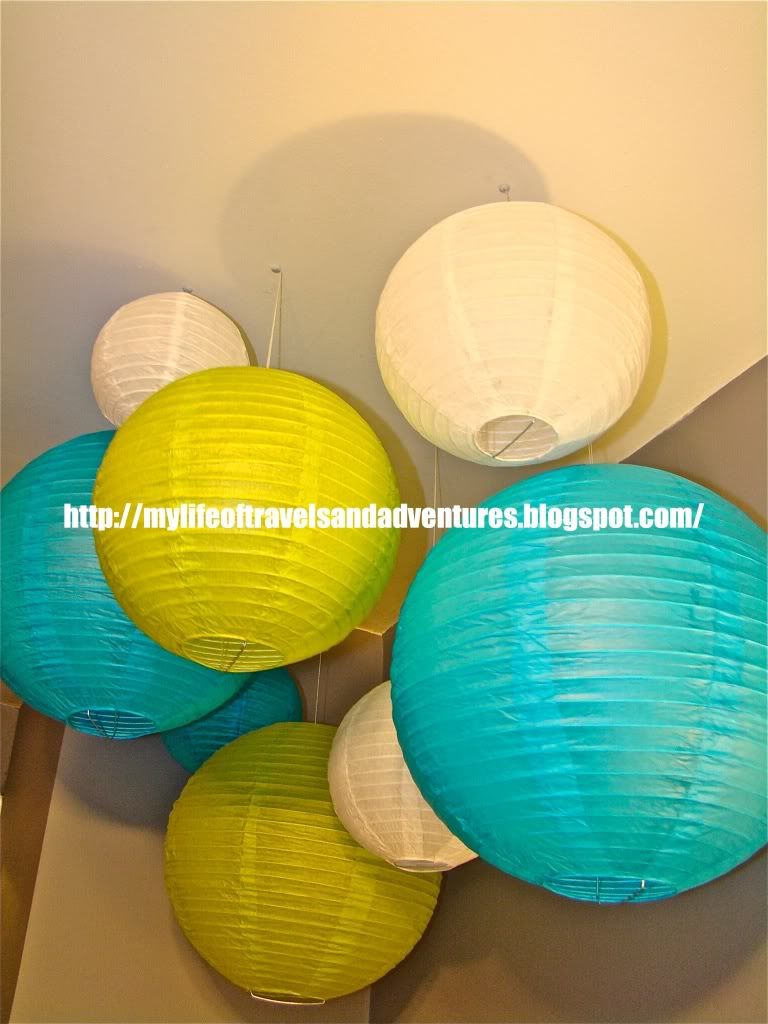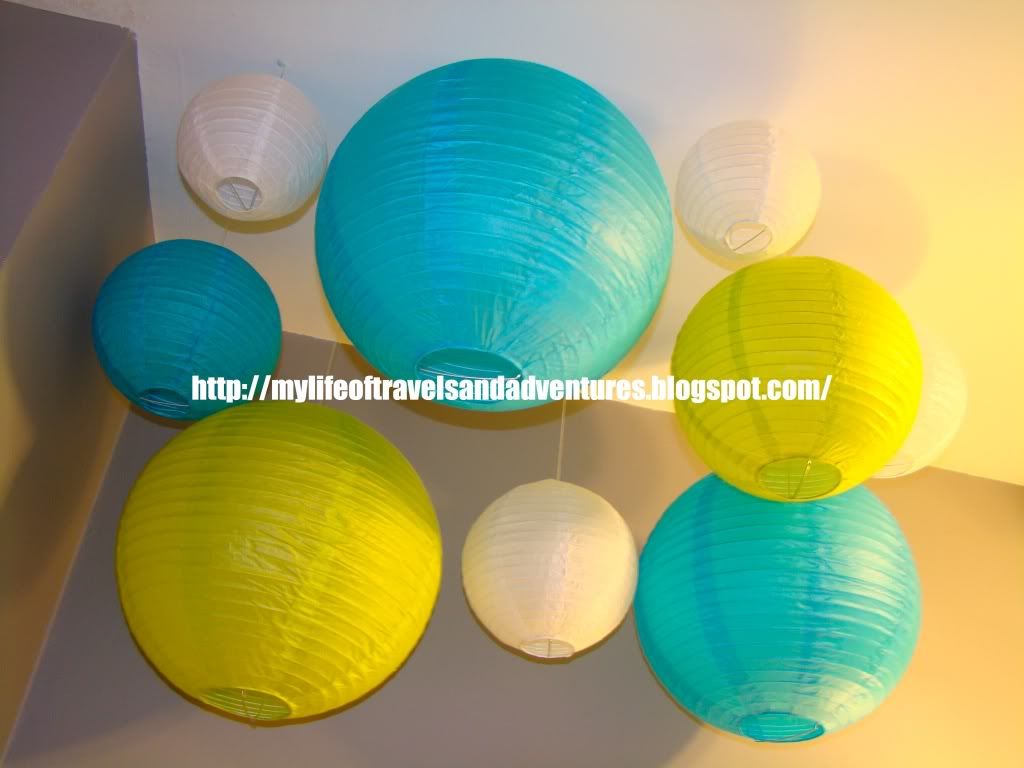 I really like how it turned out. We ended up not using all of the lanterns and have quite a few left over.
The nursery is coming together. Ever so slowly.
Check out all my pregnancy/baby posts
here
.