A while ago, while wandering the internet, I saw some wooden blocks with letters on them. I decided that I wanted them for the baby's room.
Well, after shopping around, I decided upon a wooden box with the baby's name on it.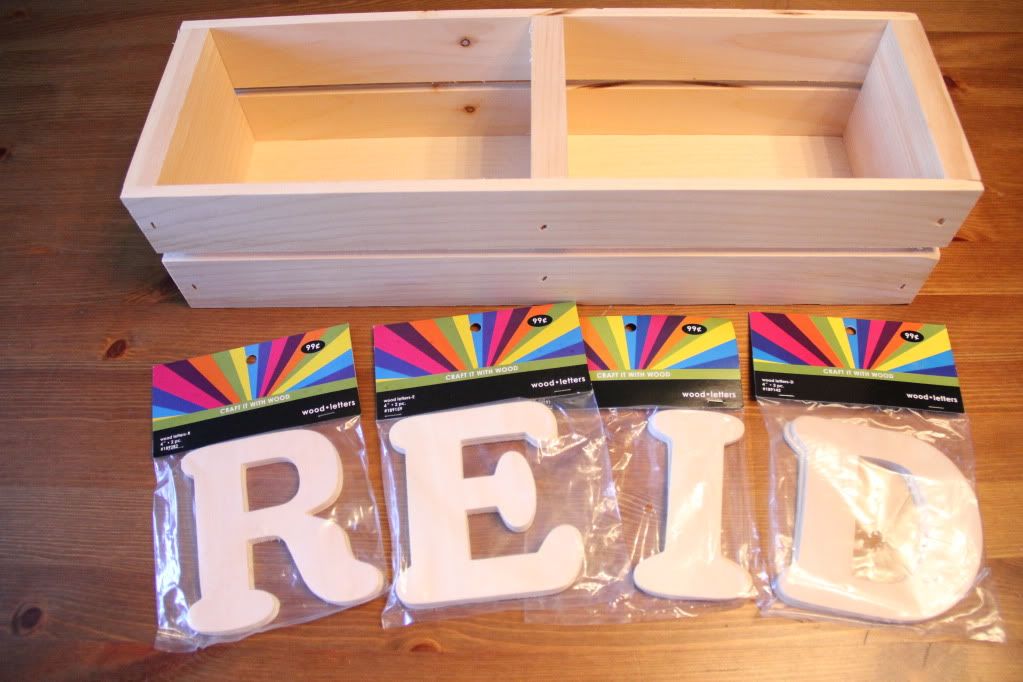 Another fun project for me.
After deciding to paint the box the accent colors from the nursery, I went to town. It seemed like an easy paint job but then I noticed the tiny little slot all the way around the box. Ugh!
I also decided to paint the letters white. (We got these 4" letters at hobby lobby. They were on sale for $0.69 and the package included 2 letters. Score!)
After super glueing the name on the box, it was all set.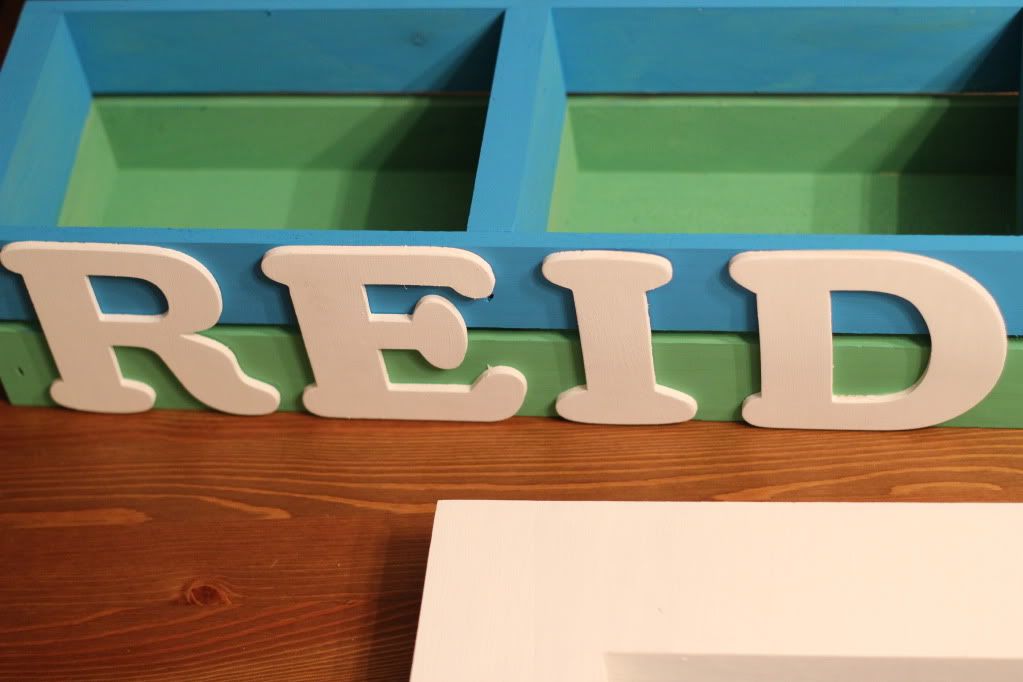 I wasn't sure where I wanted to box to go once it was in the nursery. Here it is filled with another baby room project.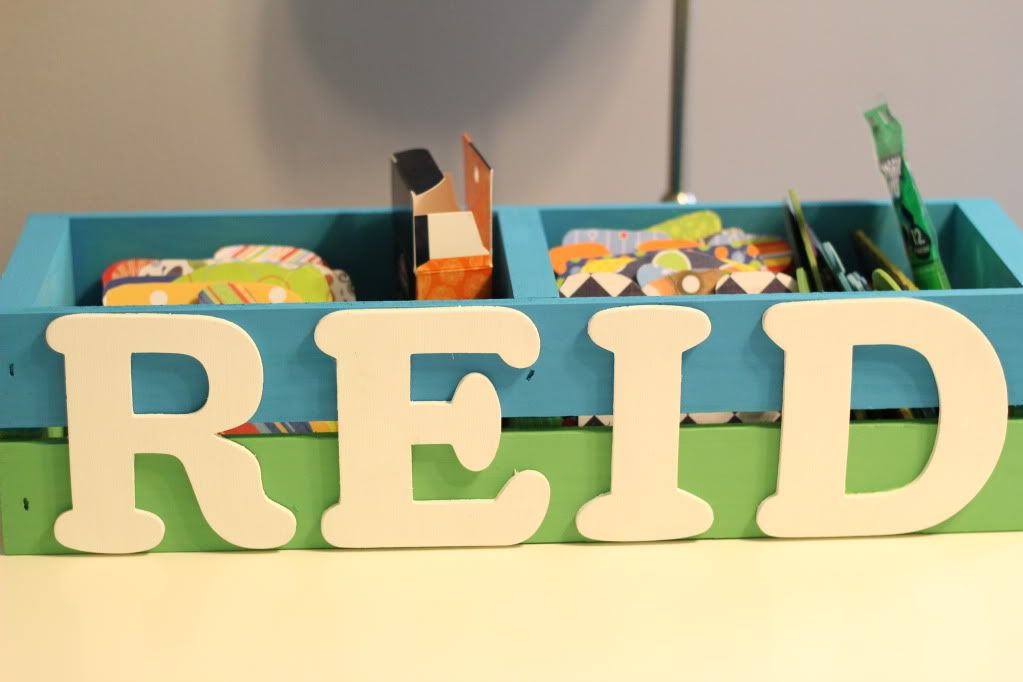 Ultimately, I decided the box should go on the dresser. Neil noted that a box of baby wipes fit perfectly in the one opening. I put the moose we bought in Alaska for the baby in the other opening.
Not to shabby! You can see the
paper lanterns
that we previously installed in this picture.
Check out all my pregnancy/baby posts
here
.