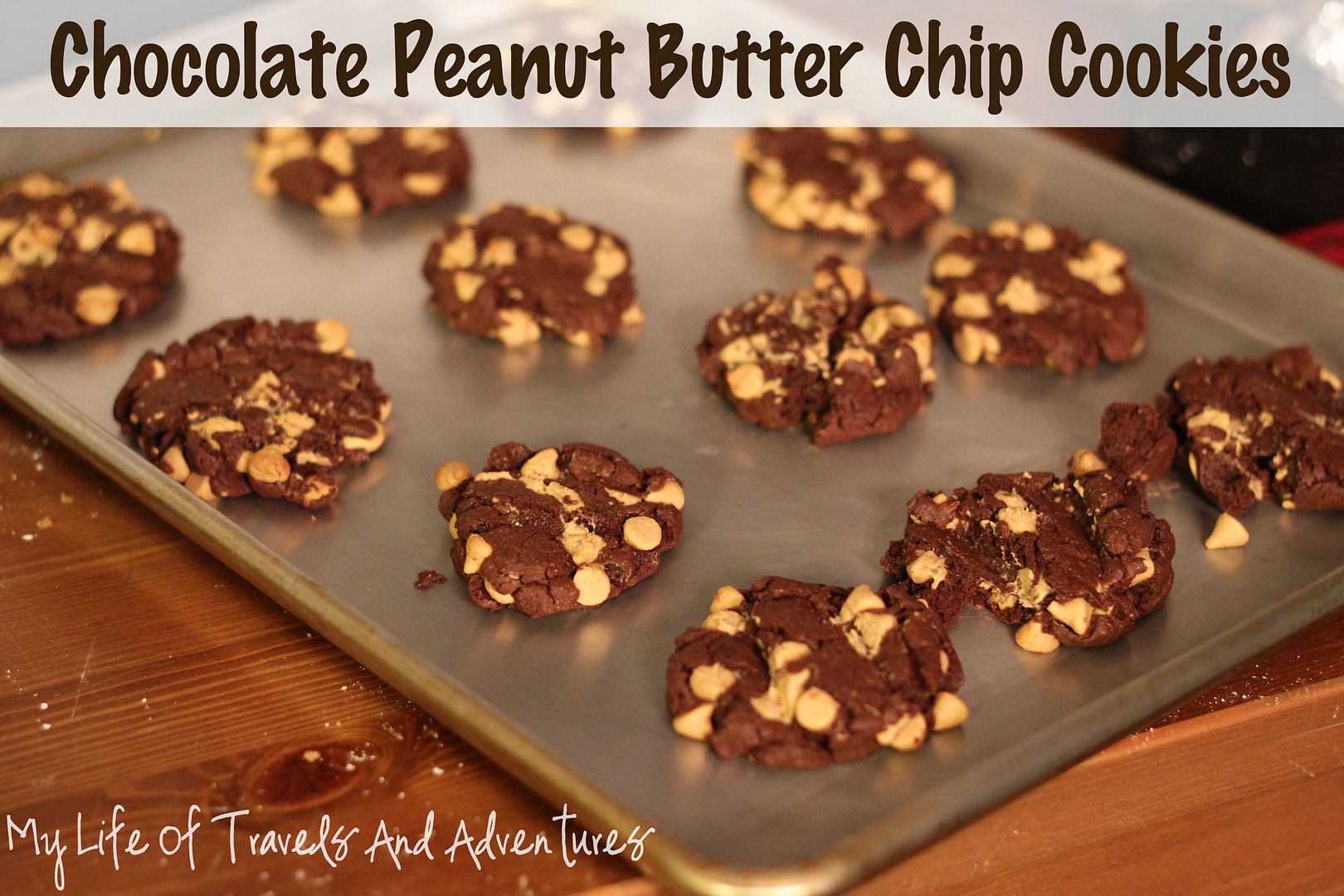 I made these cookies recently. They are pretty tasty.
Ingredients
:
2 cups flour
1 cup cocoa
2 tsp baking powder
1/2 tsp salt
1 cup butter
1 1/2 cup sugar
2 eggs
2-10oz pkgs peanut butter chips
Instructions:
1. Heat oven to 350F
2. Beat the sugar, butter and eggs together.
3. Add the flour, cocoa, baking powder and salt.
4. Mix in the peanut butter chips by hand as the dough will be stiff.
5. Round the dough into 1 inch balls, then slightly flatten them on a cookie sheet.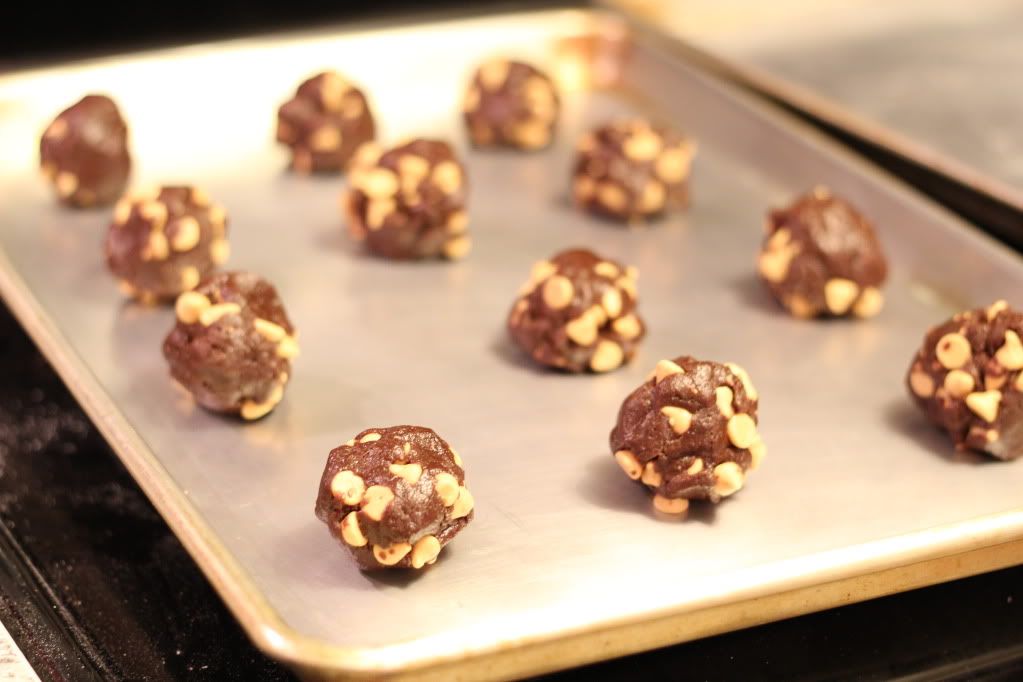 6. Bake until firm around the edges but still soft in the middle... Around 12-14 minutes.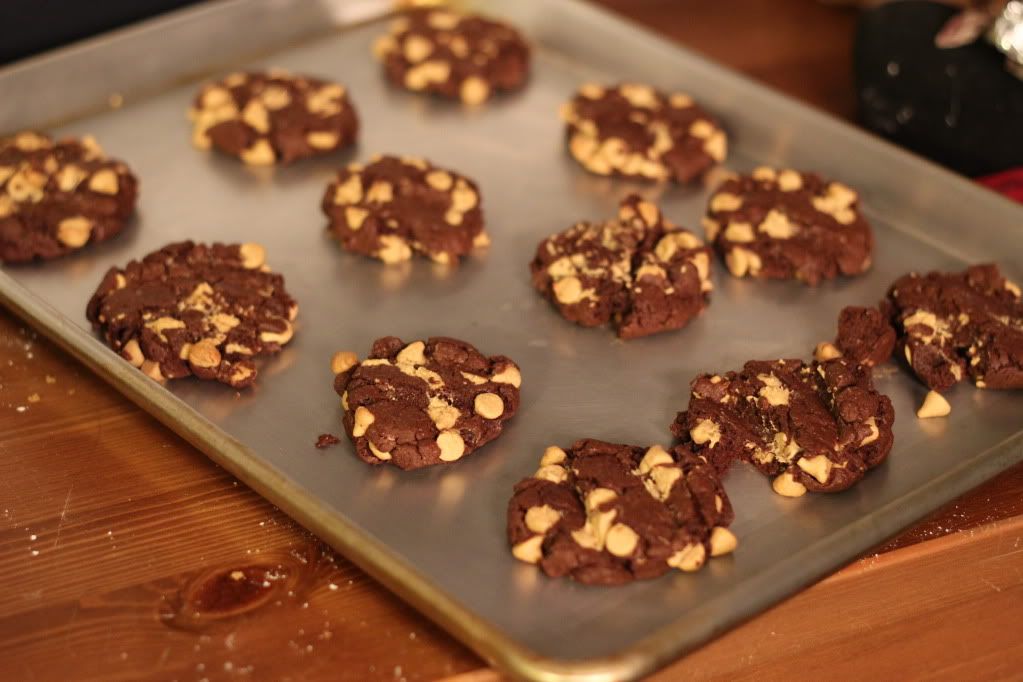 Enjoy!